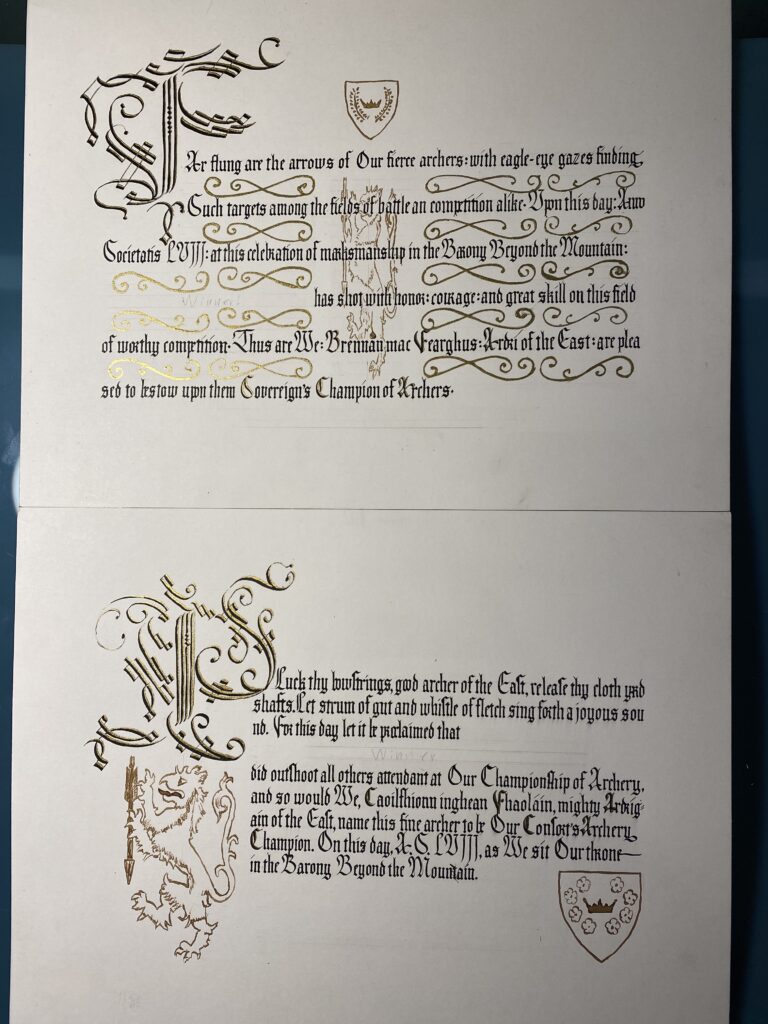 I had the pleasure of taking accepting the assignment for the Consorts and Sovereigns Archery Champion scrolls. Really happy with
...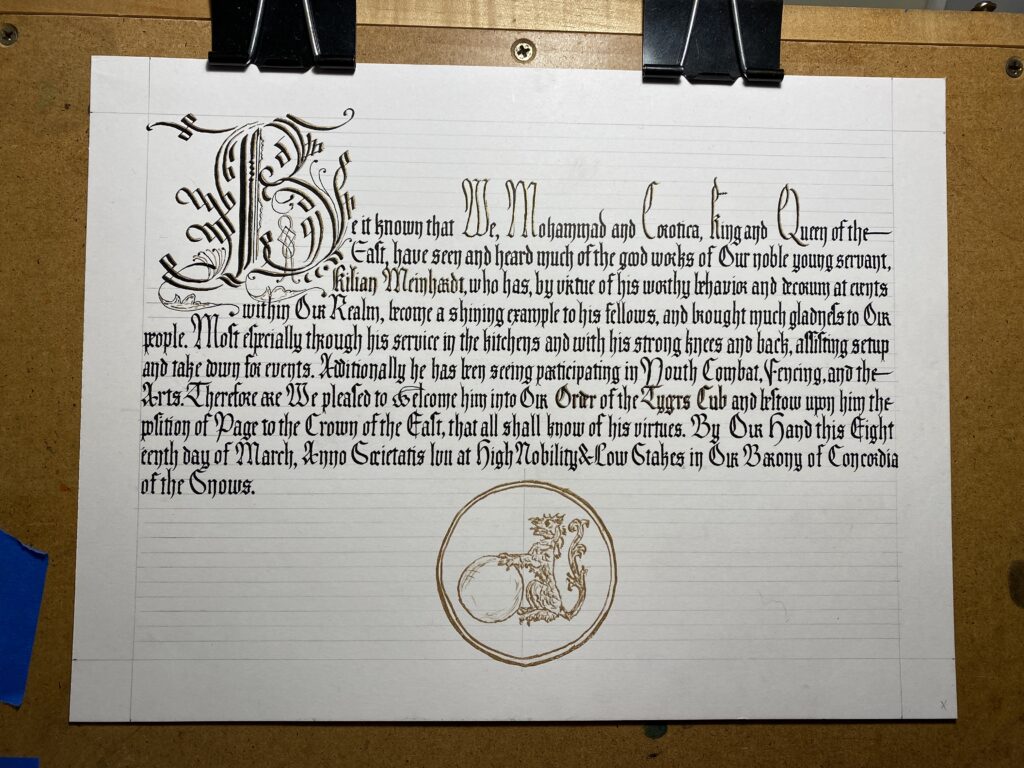 To say I was giddy when I received this assignment is an understatement. I've known the Meinhardt family for a
...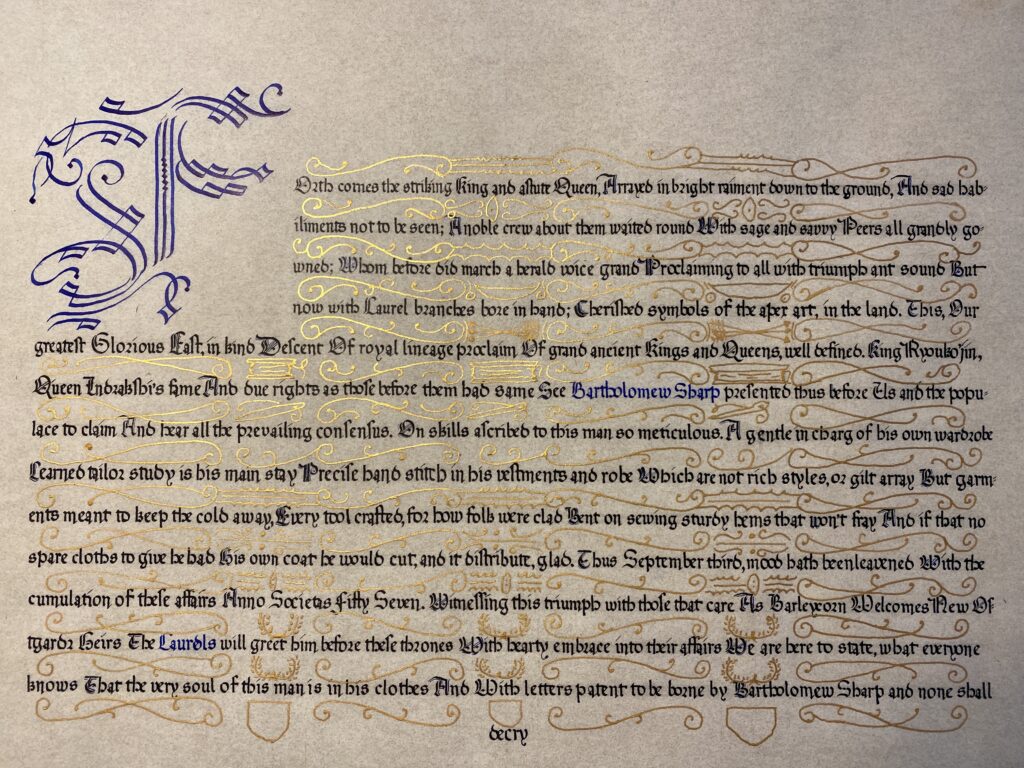 July 20th, this is my first Peerage Scroll assignment in the East Kingdom! Tagged for the assignment, words of encouragement
...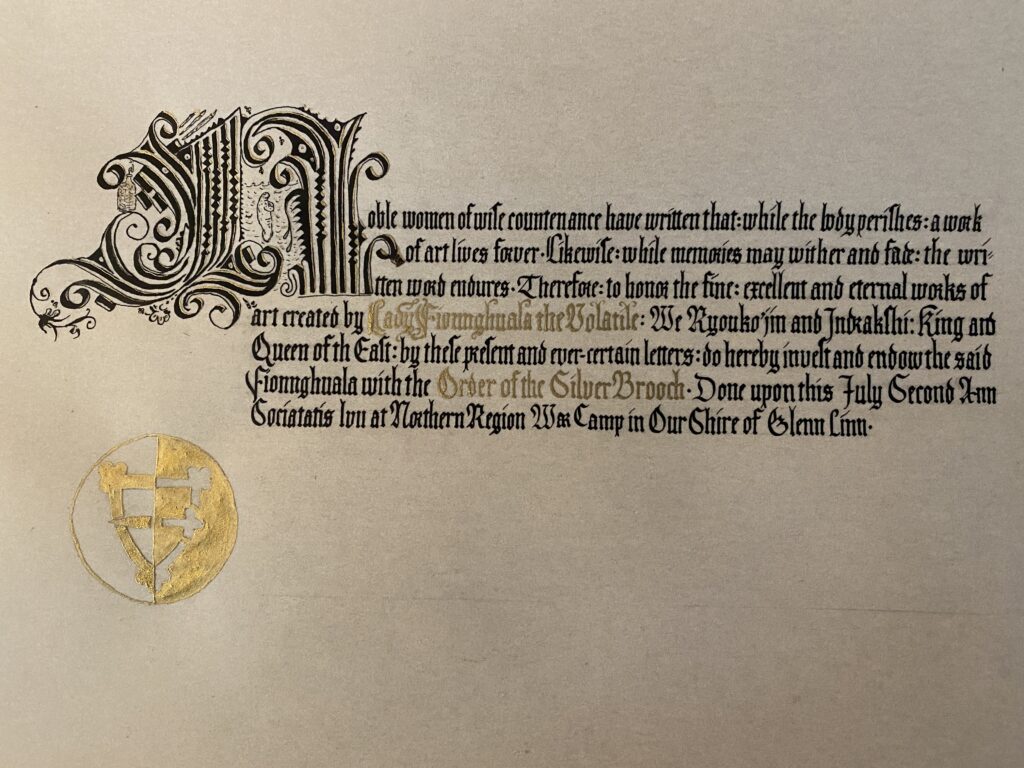 I was happy to take on the assignment, unfortunately, it was before roses which is a very prep-heavy event for
...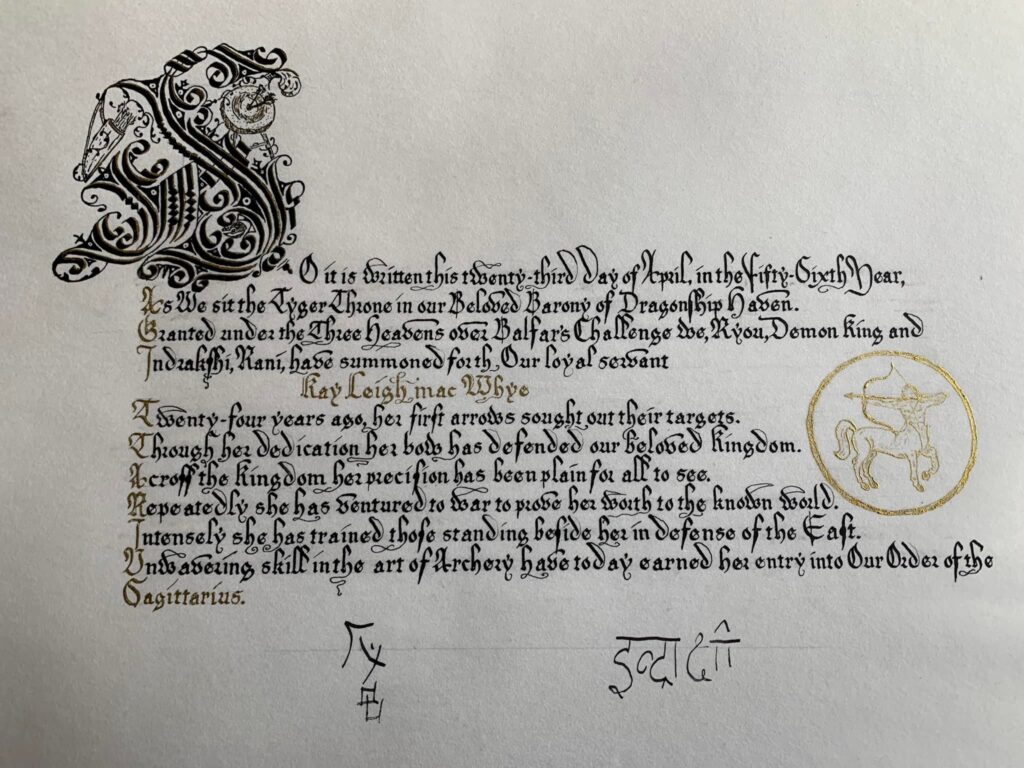 This was a fun one. Kay Leigh is another EK Scribe that I've known from the start of my scribal
...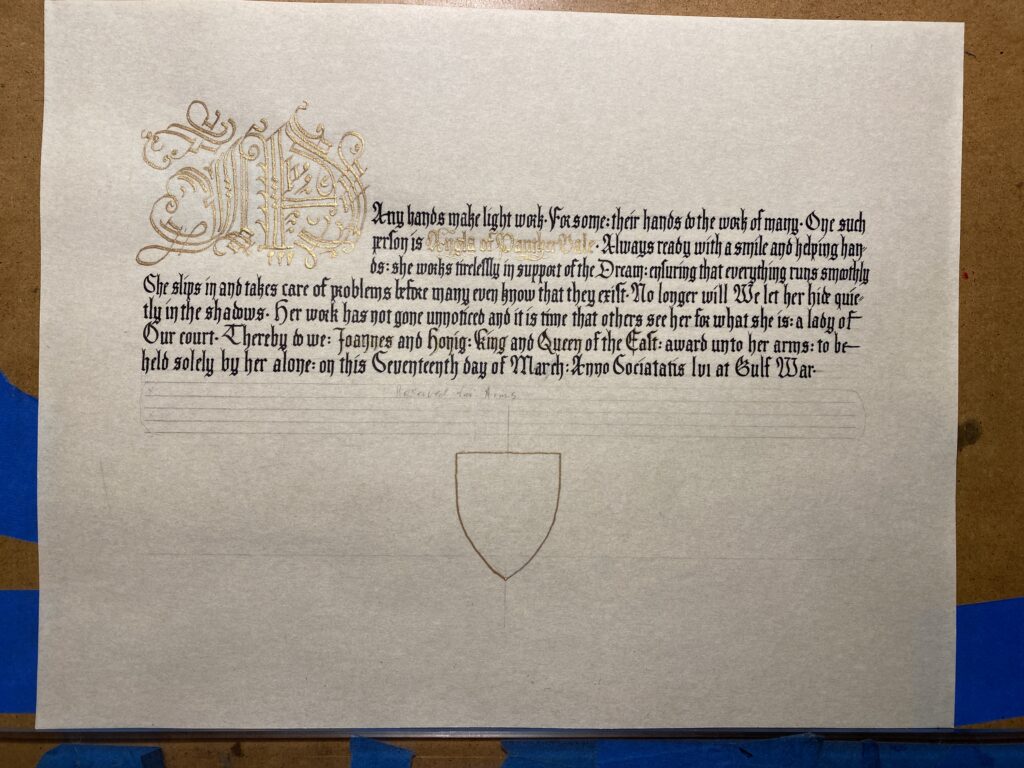 Backlog scroll from Gulf War A.S. 56 that was done on the spot in recognition of her service. Words by
...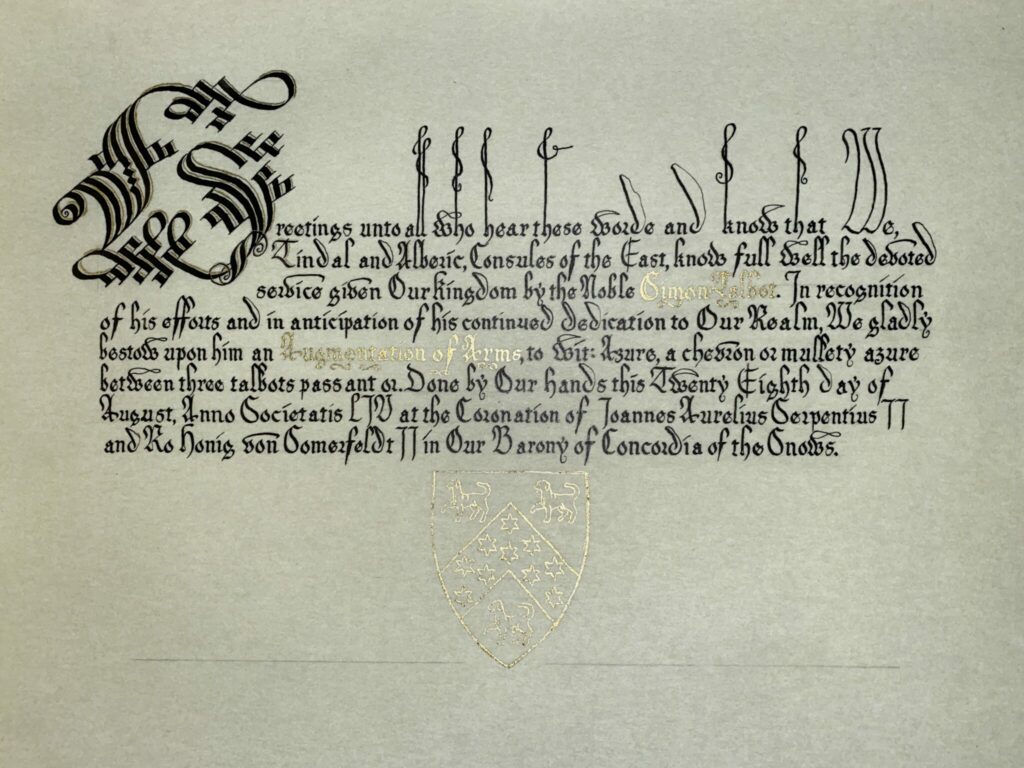 And with that, another Webminister has received a scroll made by me, this time Simon Talbot. Simon was honored along
...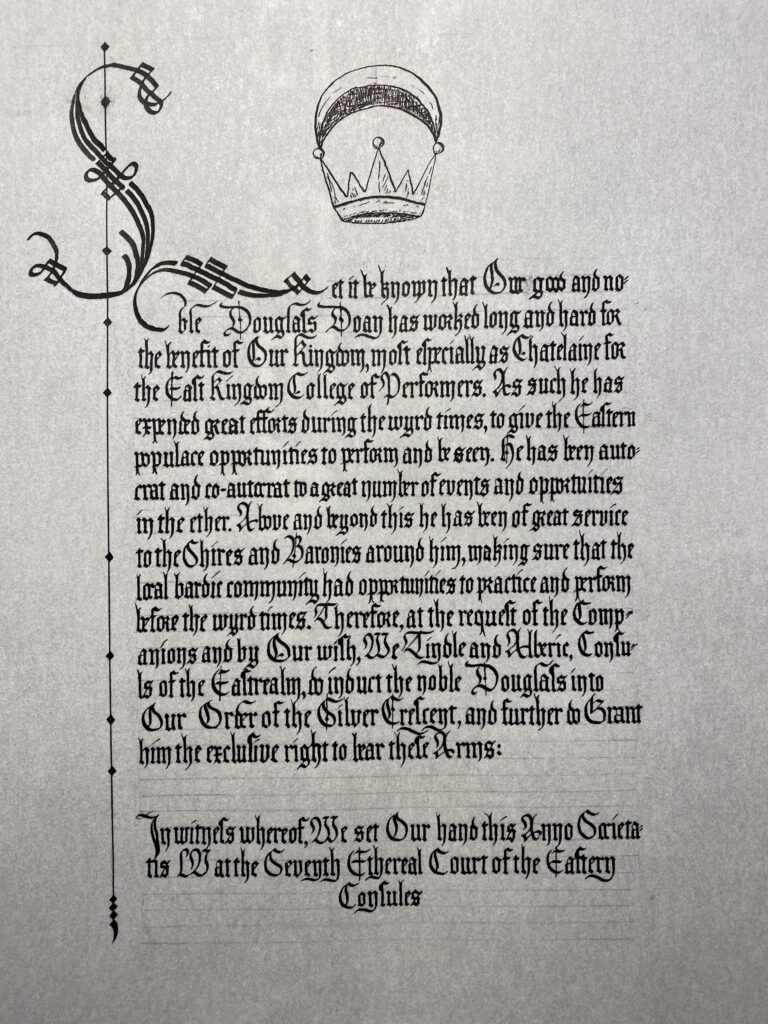 I was so happy to be asked for this assignment! And then all the life happened. Lots of outside family
...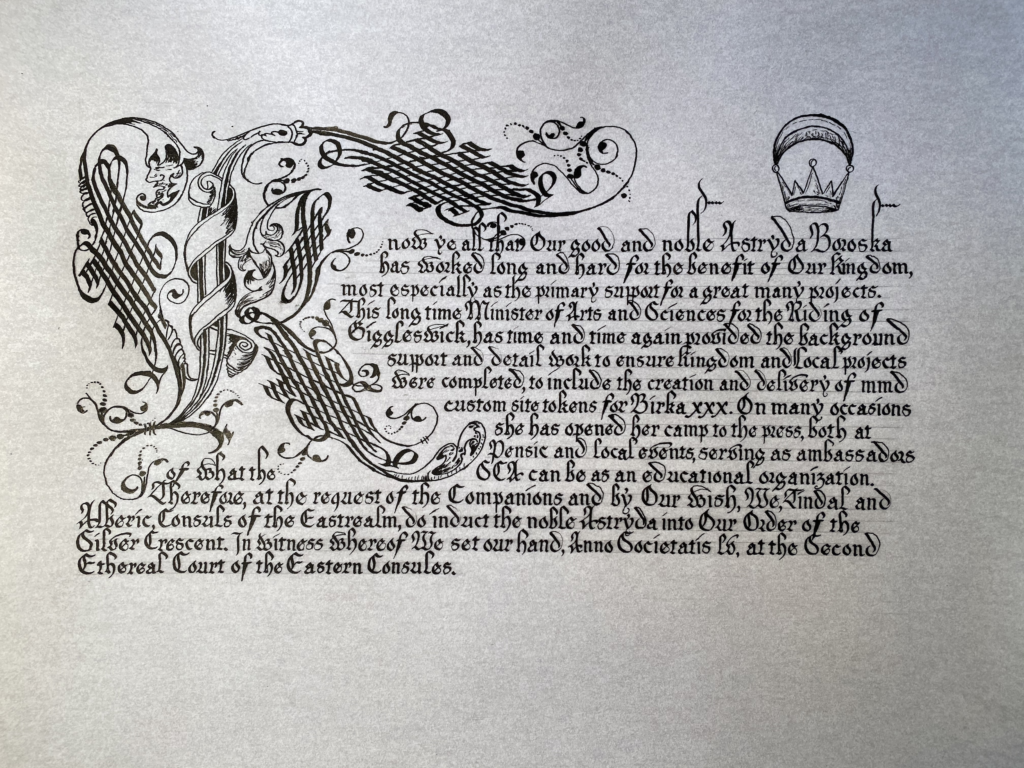 Took on this assignment and was at a loss for what to do for illumination. I"d did some searching through
...
Baroness Lylie of Penhyll reached out to me for her Barons write!  I was beside myself with glee.  As writs
...