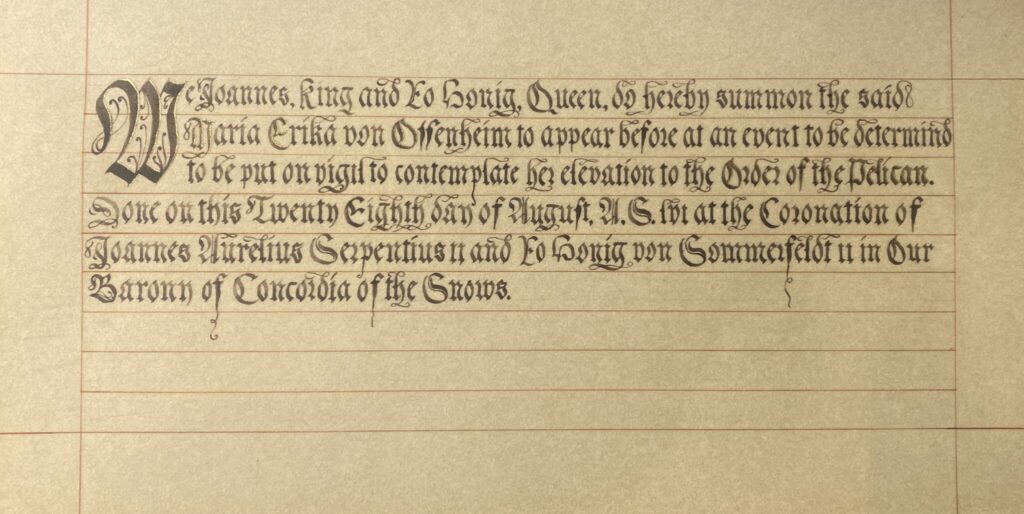 This was an adventure to work on. For those not in the know, Maria is my wife. She knew I
...
Baroness Lylie of Penhyll reached out to me for her Barons write!  I was beside myself with glee.  As writs
...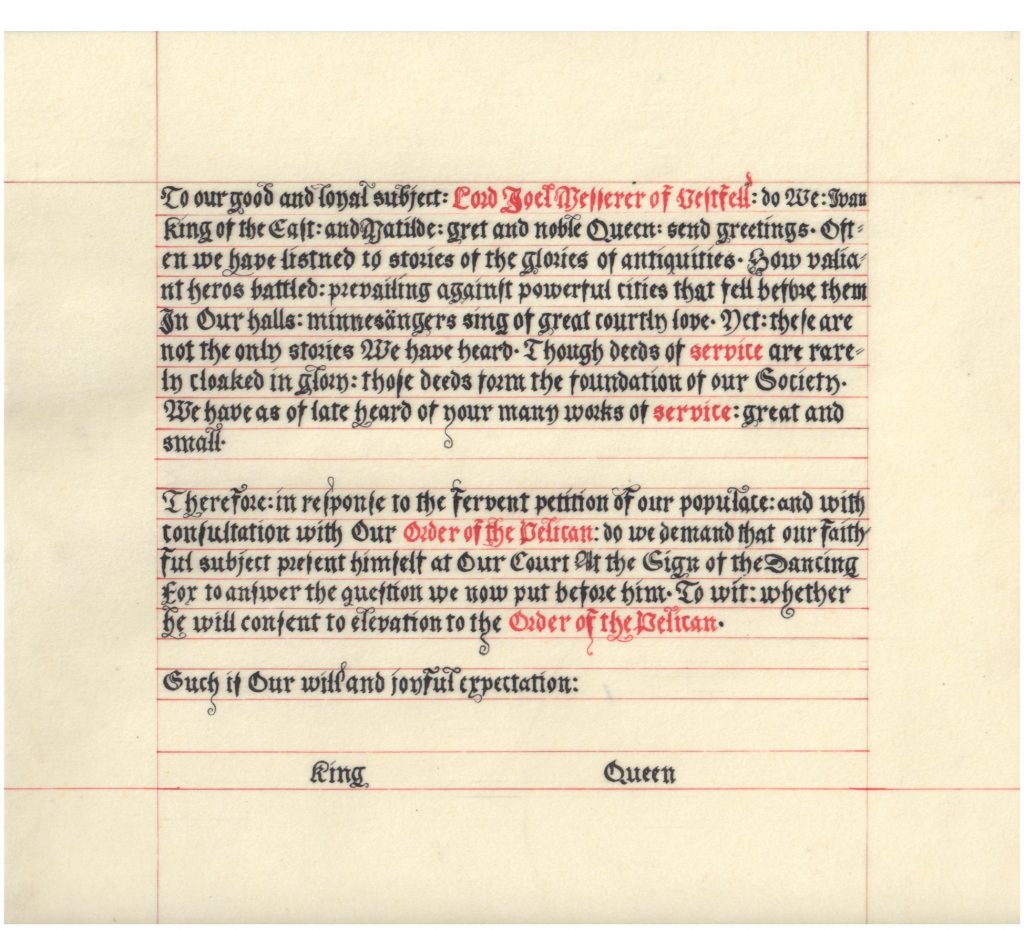 To say I was blown away when Amanda (Aife) reached out to me for this writ was an understatement.  Then
...
Another simple knotwork and Uncial. Calligraphy:  Faolán an Sccreccain Illumination:  Faolán an Sccreccain Words:  Baroness Nest verch Tangwistel