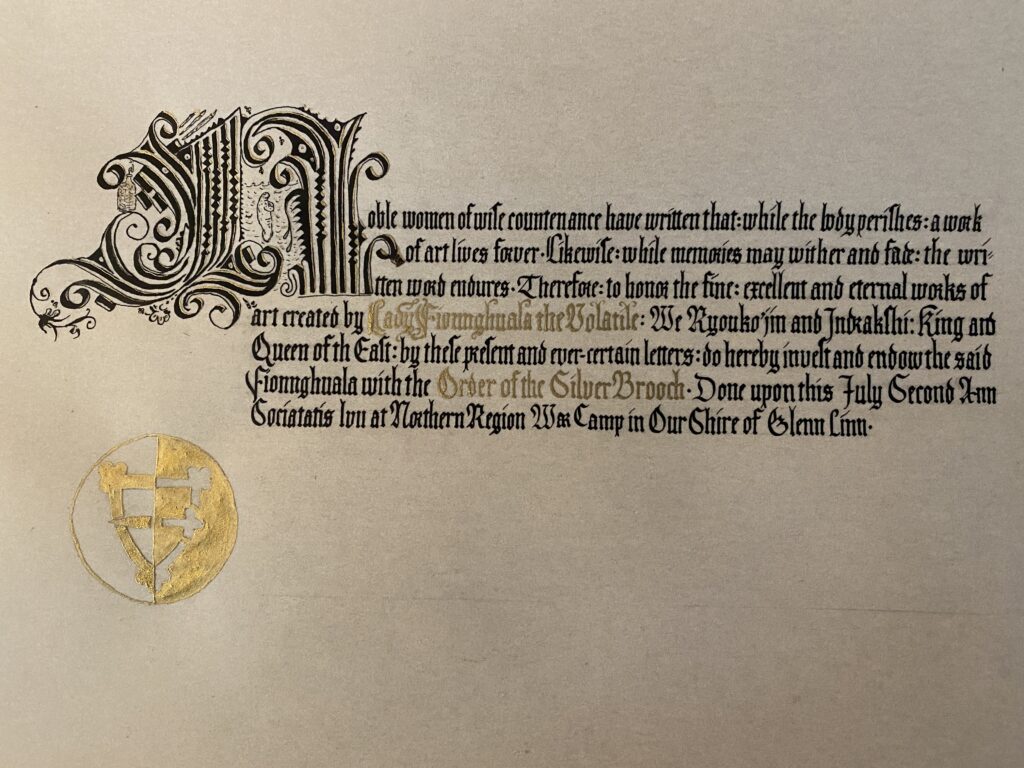 I was happy to take on the assignment, unfortunately, it was before roses which is a very prep-heavy event for
...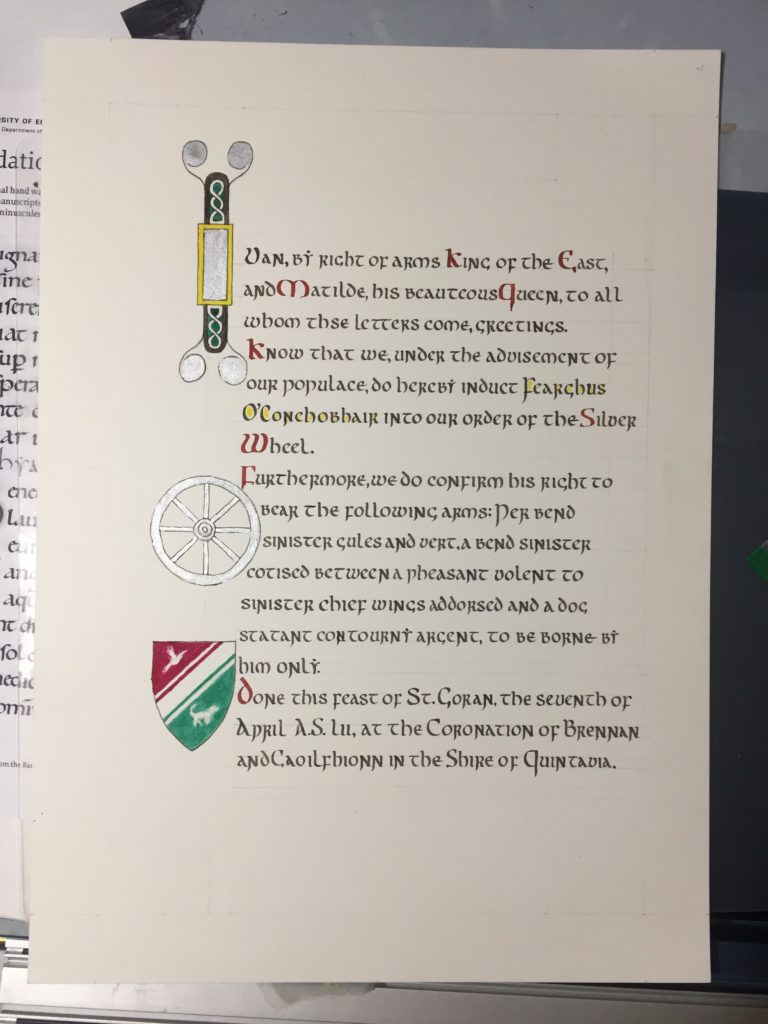 Wait, the tags include Event Expedient AND Backlog. How can you have an Event Expedient BACKLOG scroll?! Simple, you attend
...
Baroness Lylie of Penhyll reached out to me for her Barons write!  I was beside myself with glee.  As writs
...