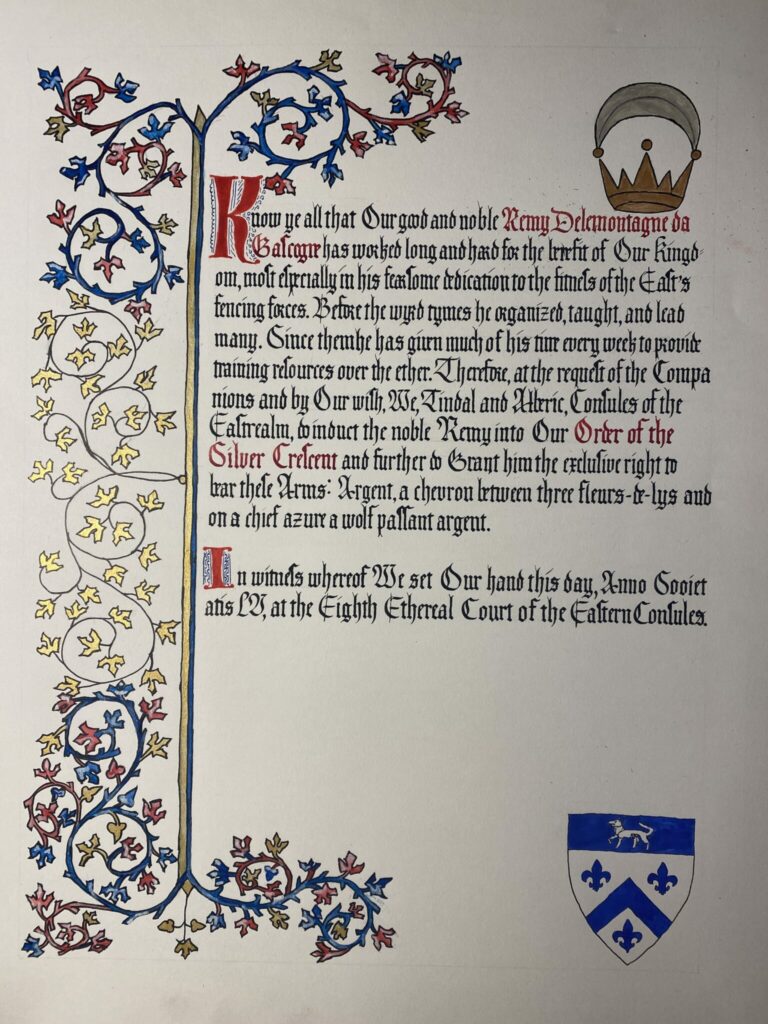 Of no fault of Remy, this was a very challenging scroll to work on. When I got the
...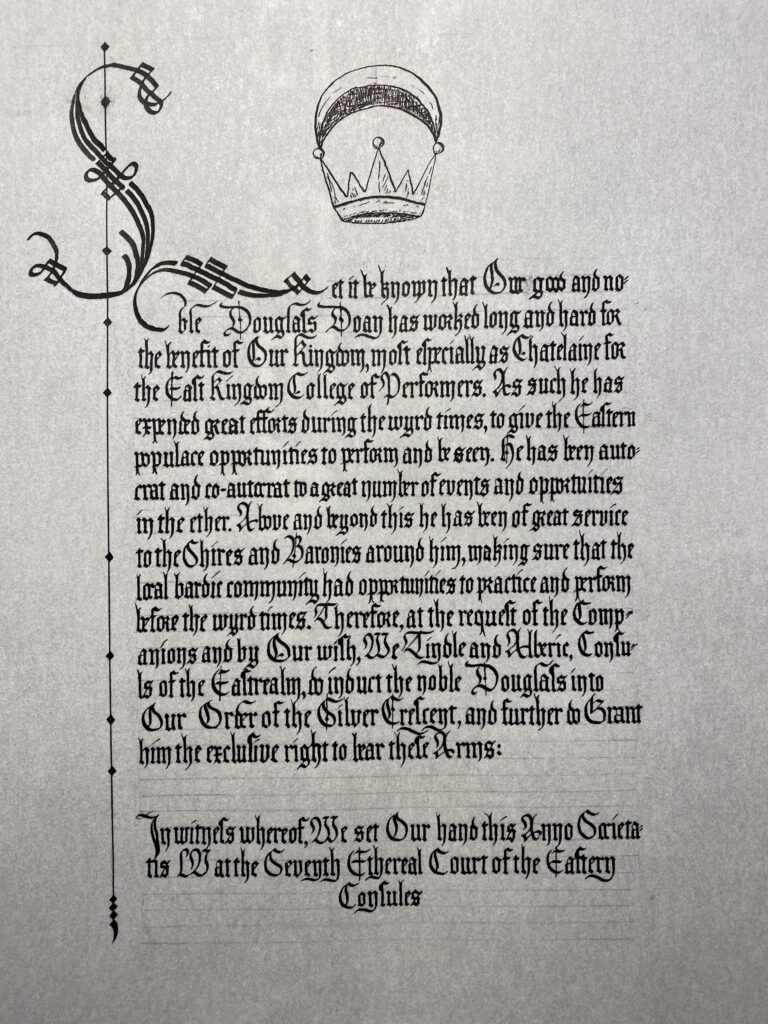 I was so happy to be asked for this assignment! And then all the life happened. Lots of
...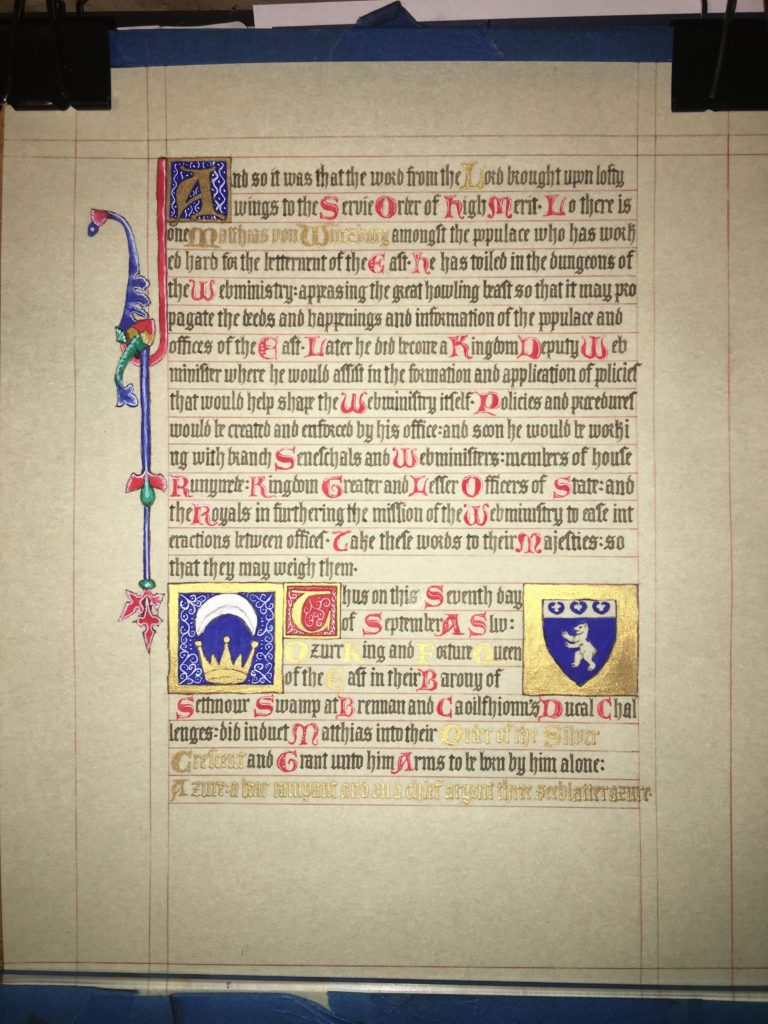 Another scroll for a member of the Webministry (sysadmins and web administrators). I was doubly surprised when I
...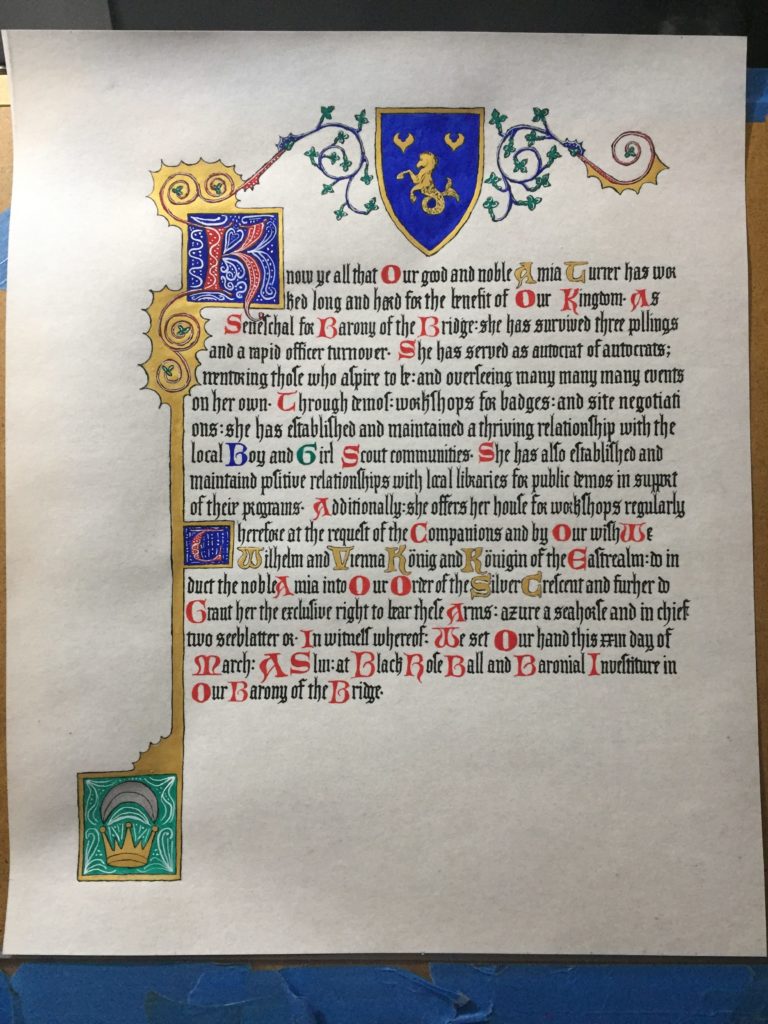 I was very happy to get a message from Fiona, letting me know that my apprentice sibling Amia
...
Another fine collaboration with Lady Lisabetta Medaglia.  This one went wonderfully!  After we accepted the assignment she was able
...
It was nice to have a scroll to do that wasn't at a break-neck pace.  I picked up
...