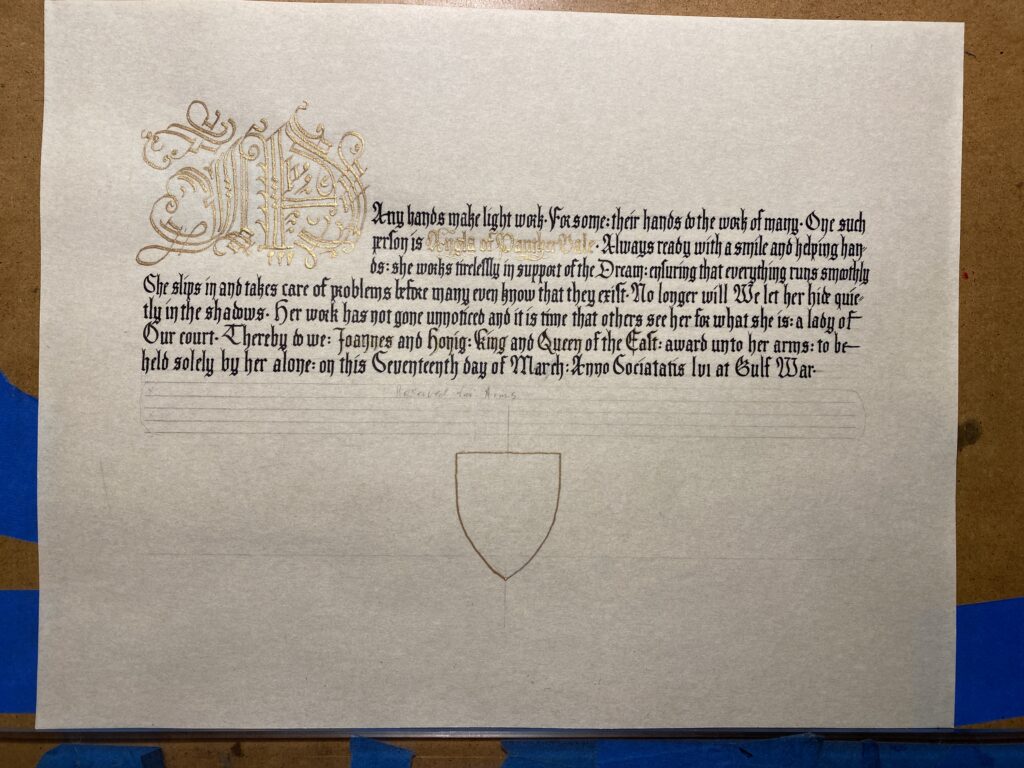 Backlog scroll from Gulf War A.S. 56 that was done on the spot in recognition of her service. Words by
...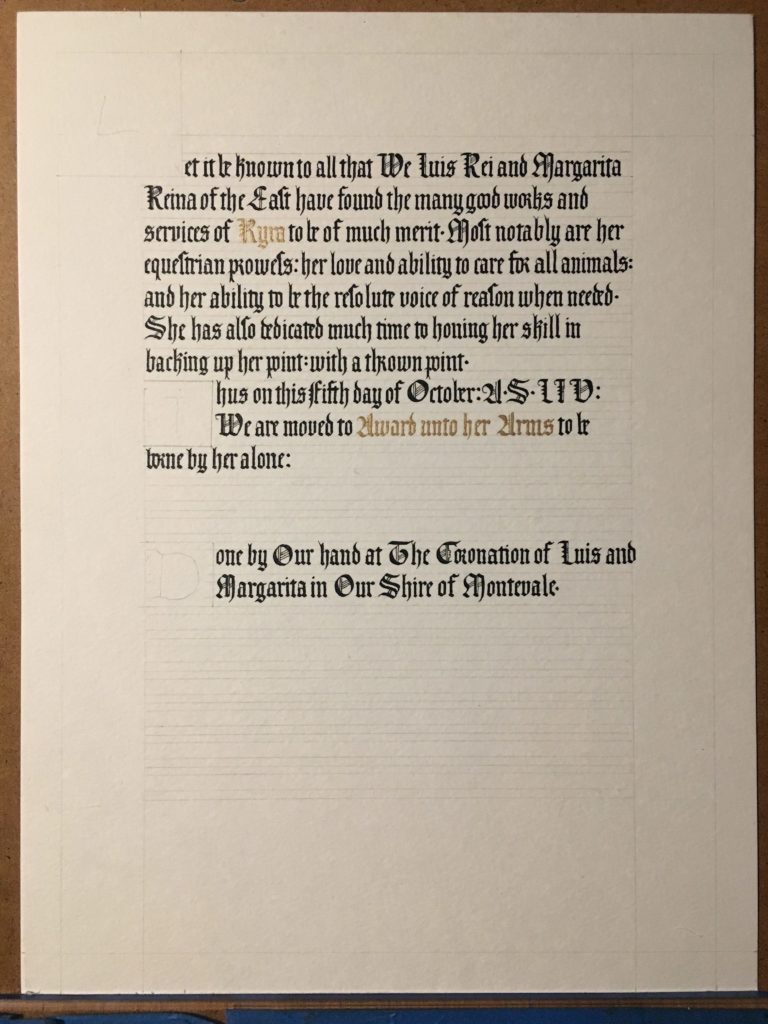 Short quick Award of arms. Her Highness Margarita of the East was listed as the point of contact. She was
...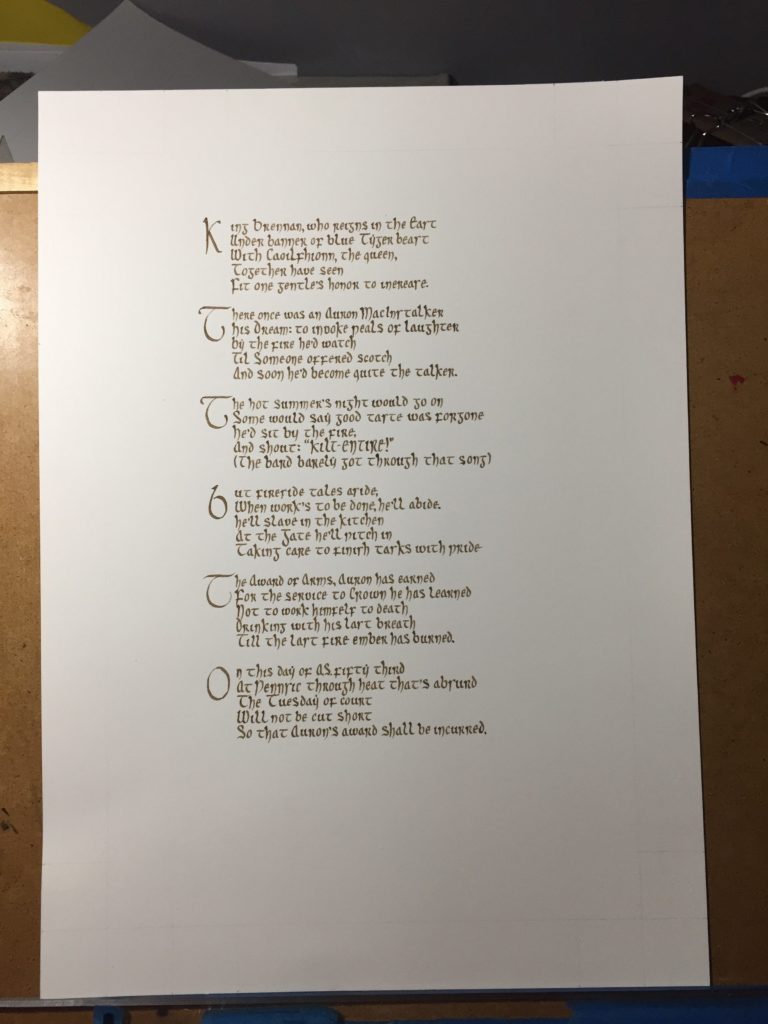 I love doing scrolls for friends, and getting a bunch of friends toghether makes it all the better! Lorita had
...
So this started out as another team up for a fellow concordian.  It wasn't until I started working on this
...
Words: Greetings unto the populace of the East.  Pay heed all who hear these words that Ivan and Matilde, Tsar
...
Two weeks before the due date, I woke up to a request from Dutchess Etheldreda asking me if I was
...
After cranking out a few Baronial awards based off of the Vespasian Psalter, I wanted to change it up a
...
Another collaborative scroll with Lorita de Siena.  The second where we'd changed up the order of operations.  Words and calligraphy
...
Another collaboration with Lorita and I gotta say, this one turned out really well.  We changed things up a bit
...