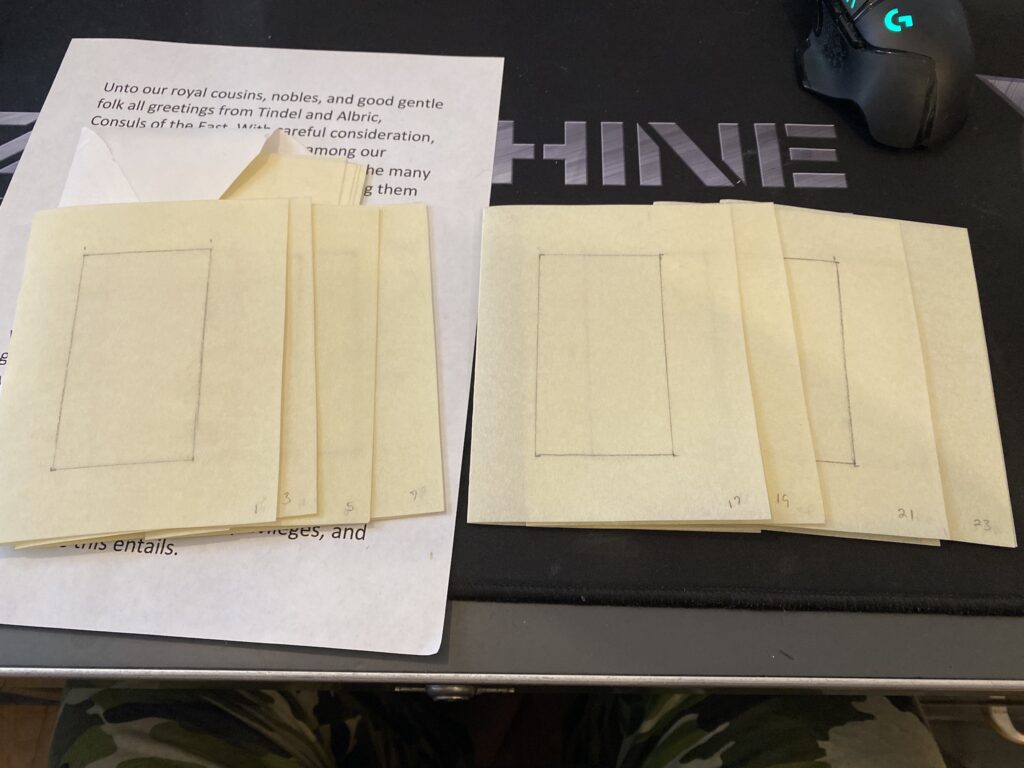 Unfortunately, I forgot to get pictures on my work on this scroll. It's one of the most unique I've done
...
To say that today was an exciting and busy day, would be an understatement. Not only were my Lovely wife
...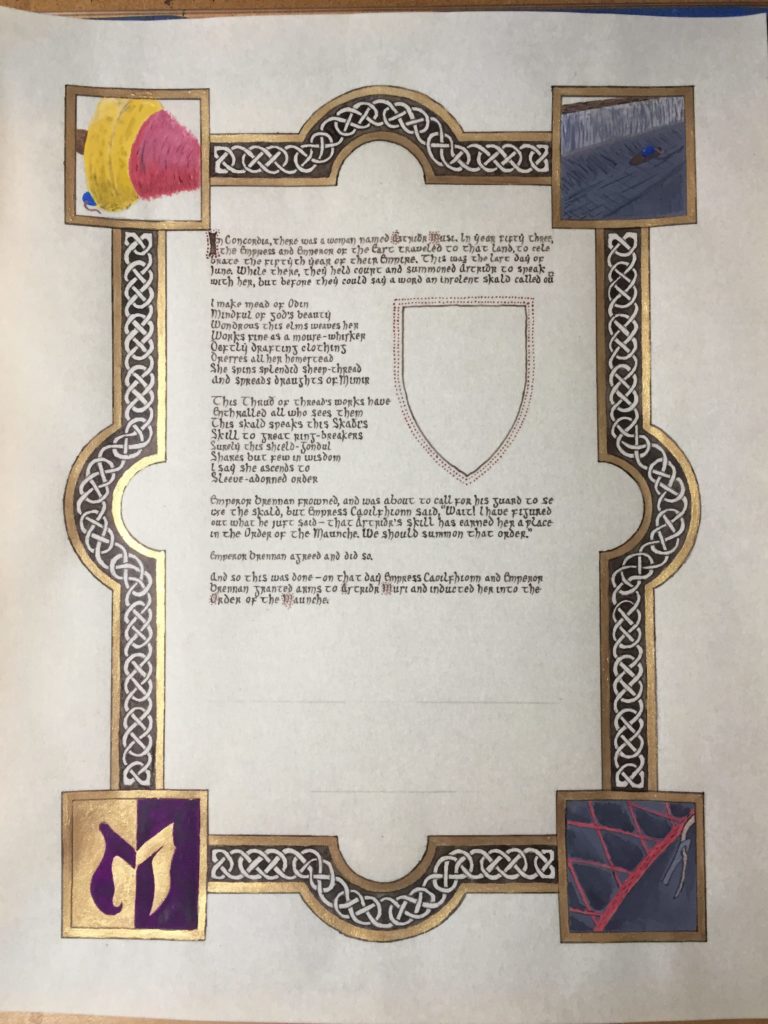 So a good friend reached out to me and asked if I'd like to do a Maunche for her Apprentice. 
...
This was my first Combat Scroll, and my first Promissory.  The original scroll to be handed out didn't make it
...