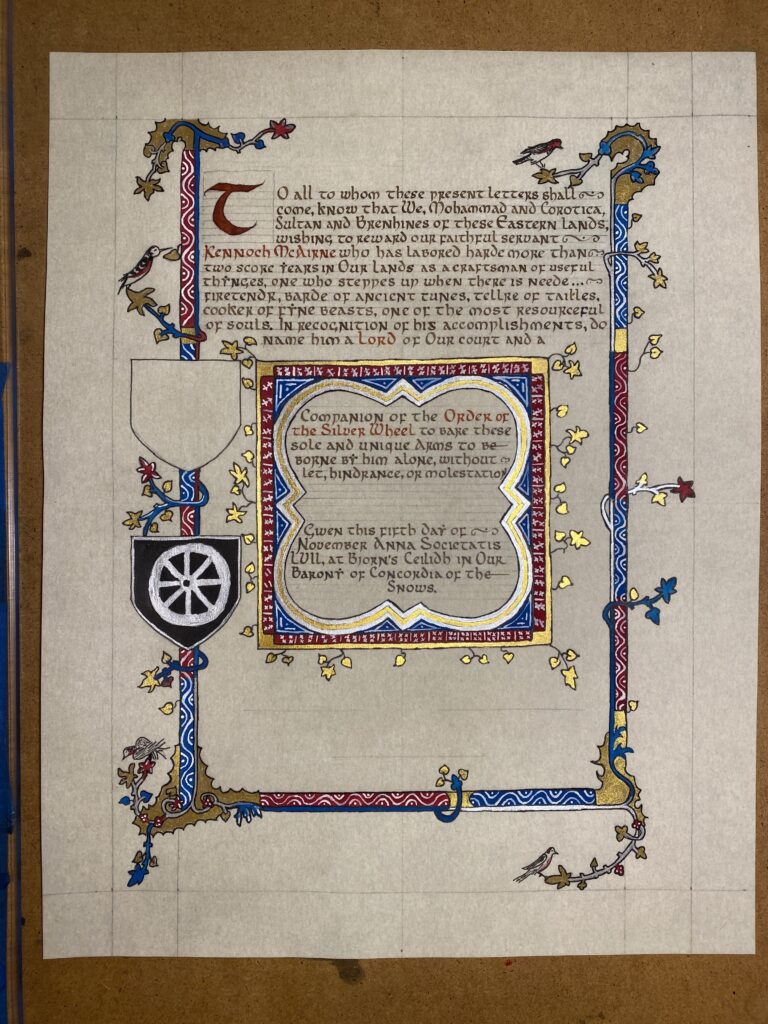 Every now and then, a scroll ends up having an adventure before it's given out. This one was no exception.
...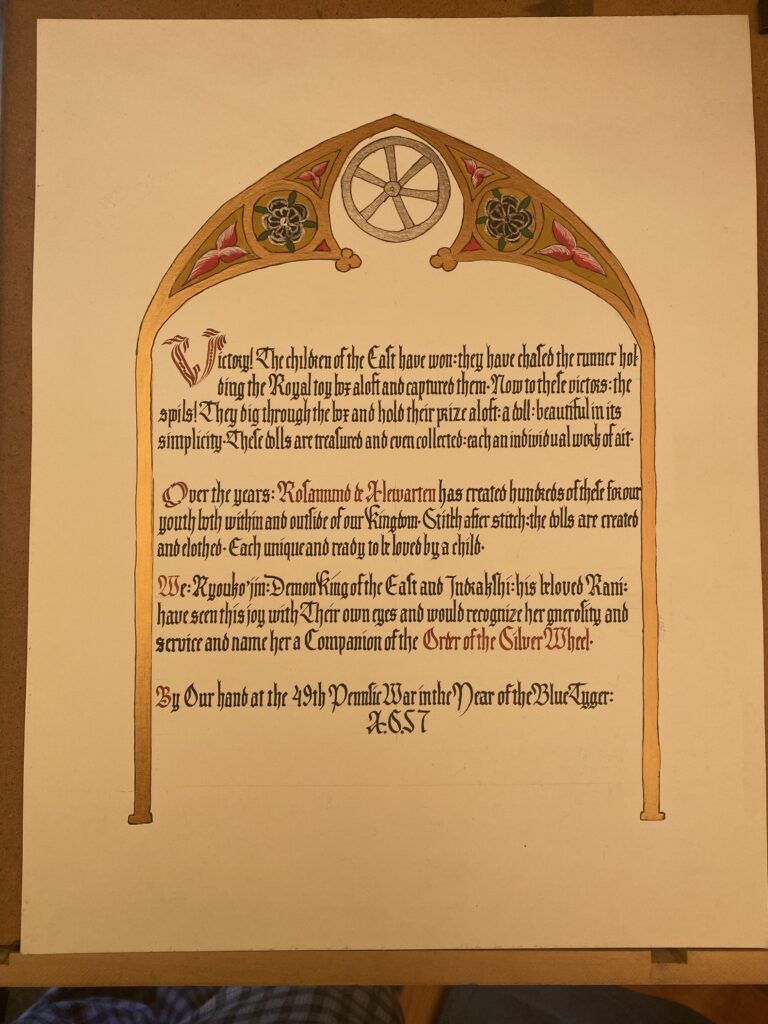 This assignment was a delightful last-minute assist right before Pennsic. Ellesbeth had reached out looking for an assist. The scroll
...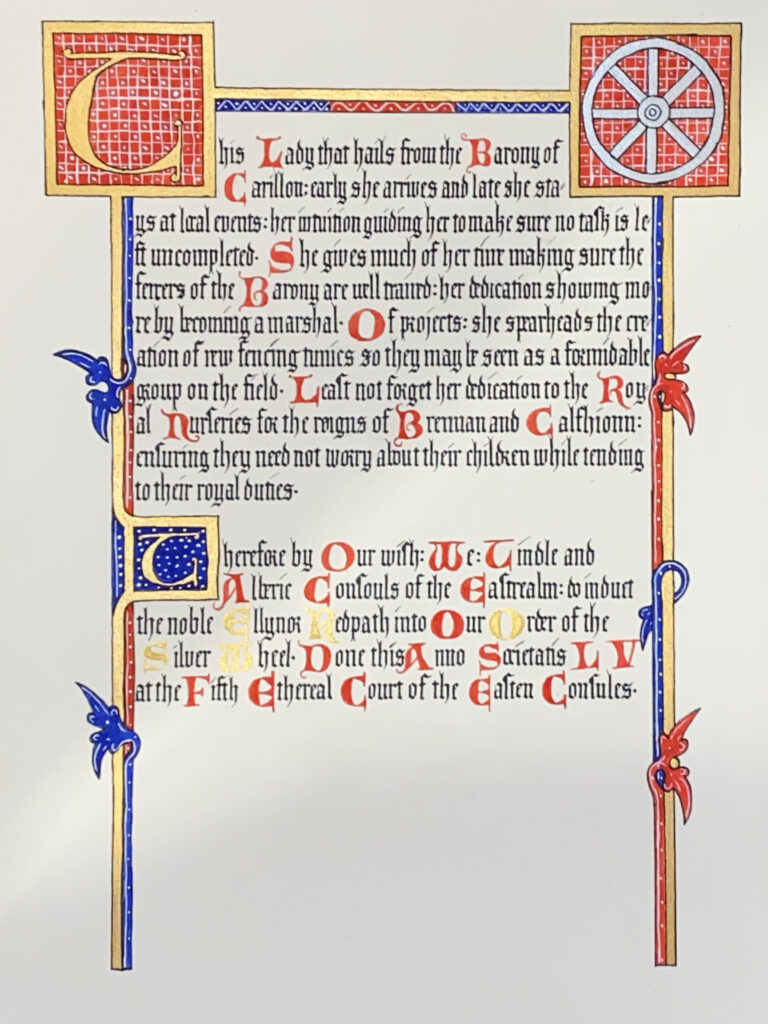 2020 has been a trying year. The stress of all that"s been going on though the year has taken its
...
This was a fun one!  As I started digging to see what I could do for Illumination and style, I
...
Another beautiful collaboration with Lisa Cotton!  She'd posted on the EK Scribe site in a panic, looking for a scribe
...
Holy gold on a Silver Wheel!  By the time the pieces all came together, I had roughly 3 and a
...