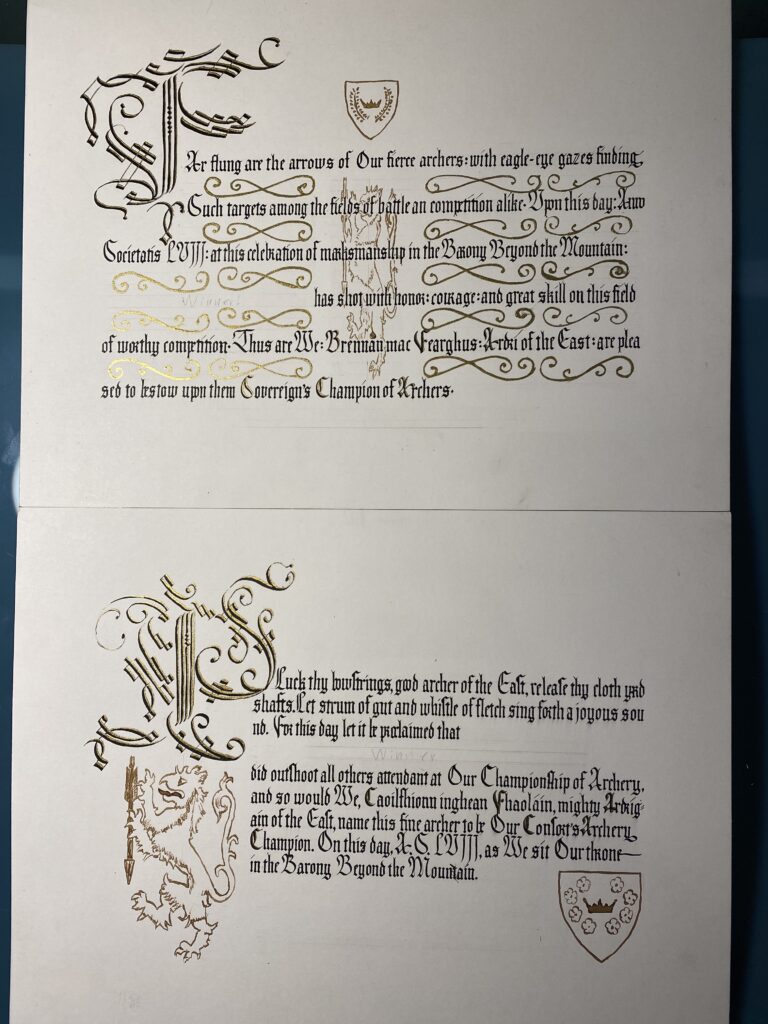 I had the pleasure of taking accepting the assignment for the Consorts and Sovereigns Archery Champion scrolls. Really happy with
...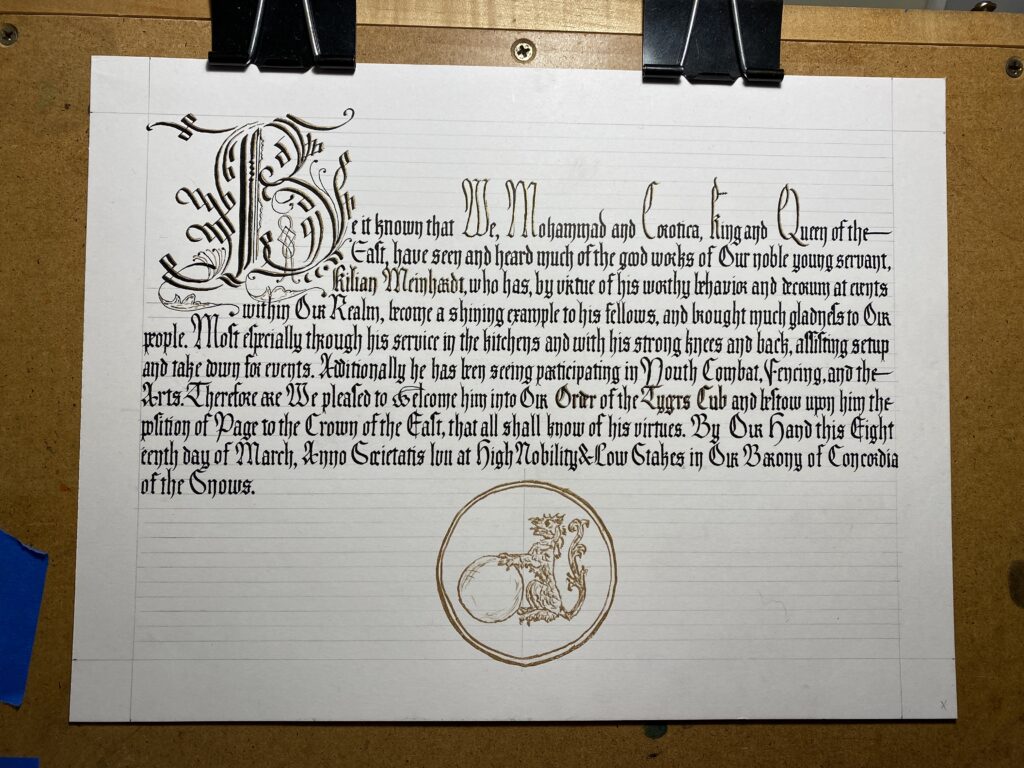 To say I was giddy when I received this assignment is an understatement. I've known the Meinhardt family for a
...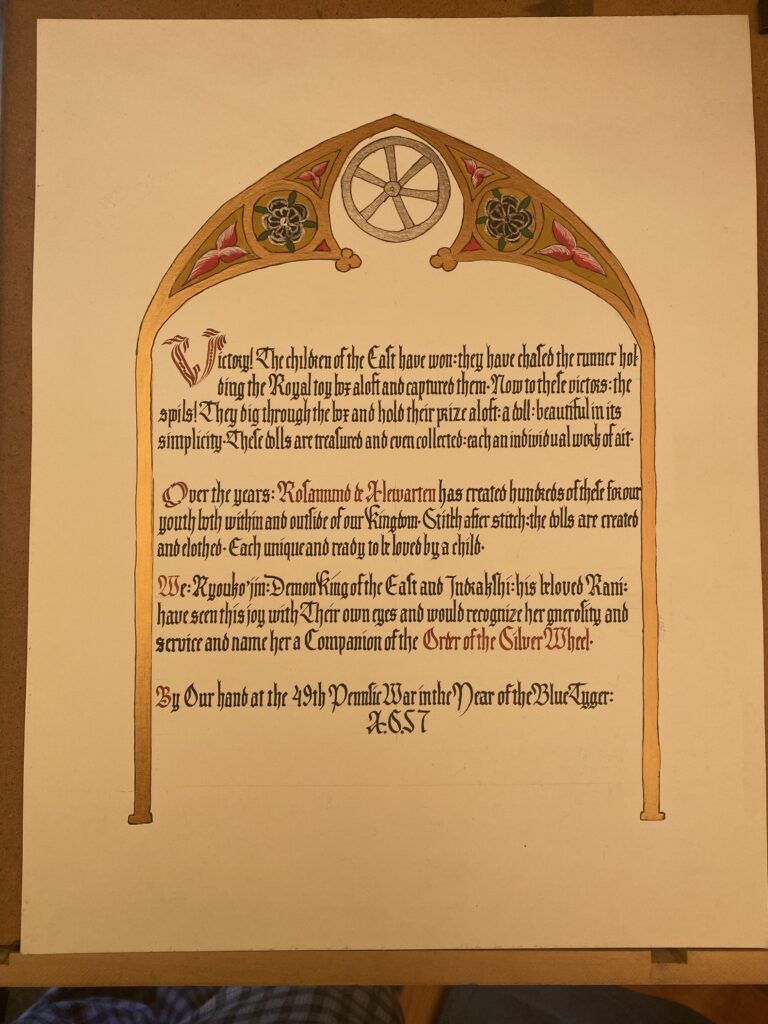 This assignment was a delightful last-minute assist right before Pennsic. Ellesbeth had reached out looking for an assist. The scroll
...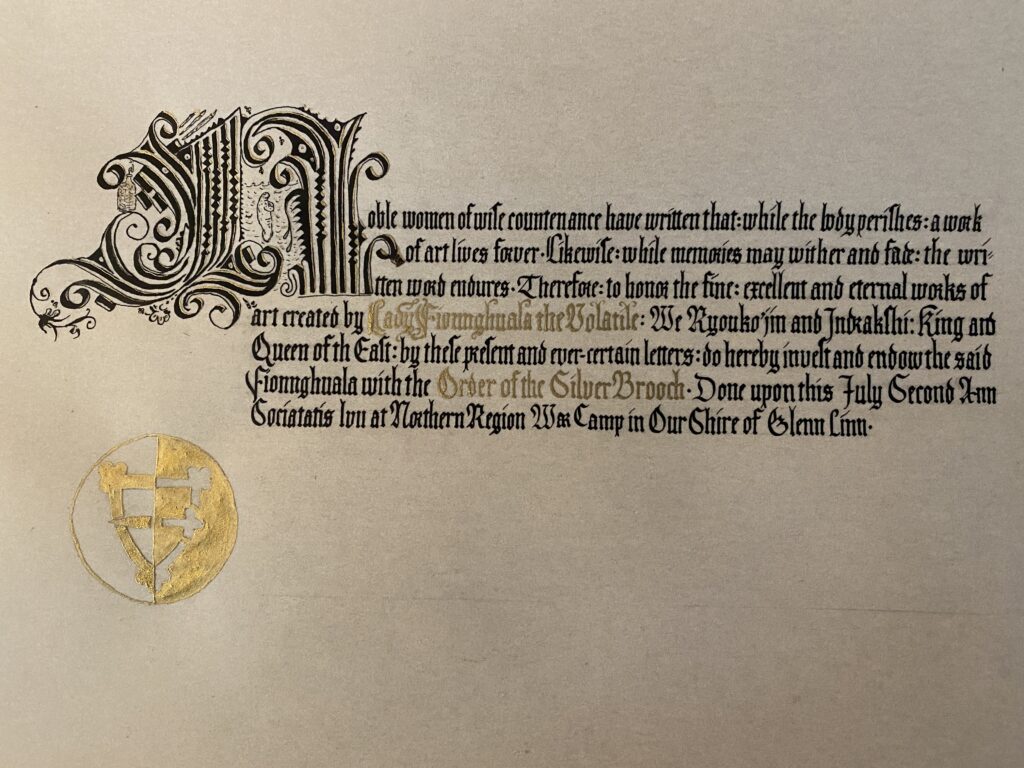 I was happy to take on the assignment, unfortunately, it was before roses which is a very prep-heavy event for
...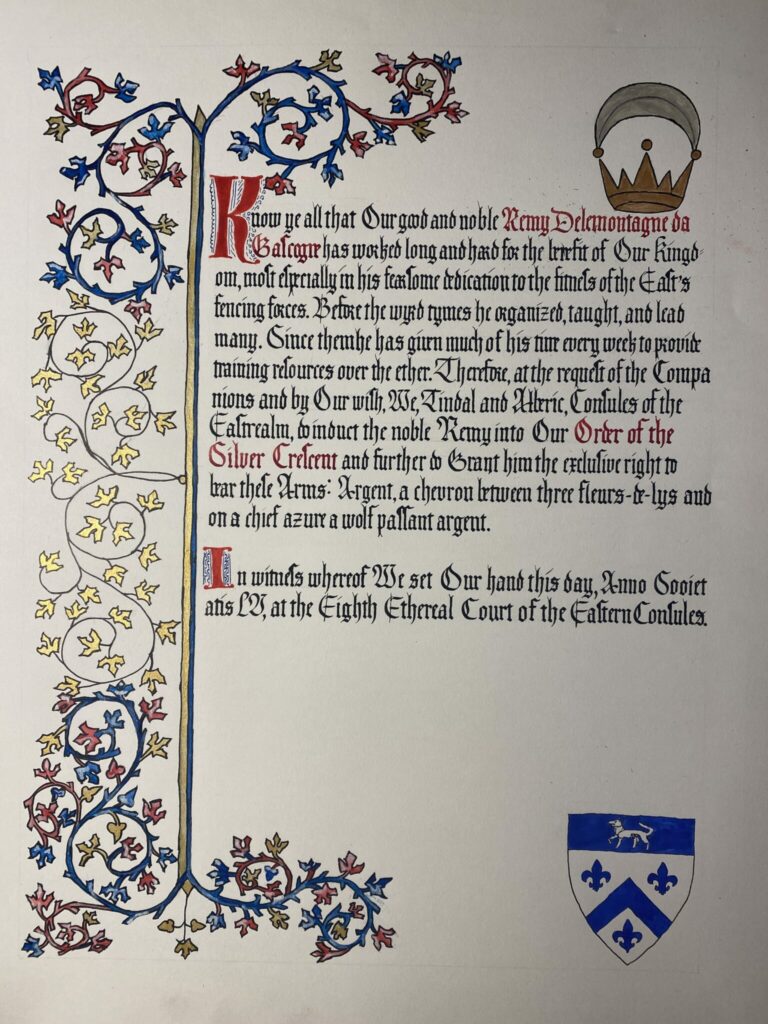 Of no fault of Remy, this was a very challenging scroll to work on. When I got the assignment, I
...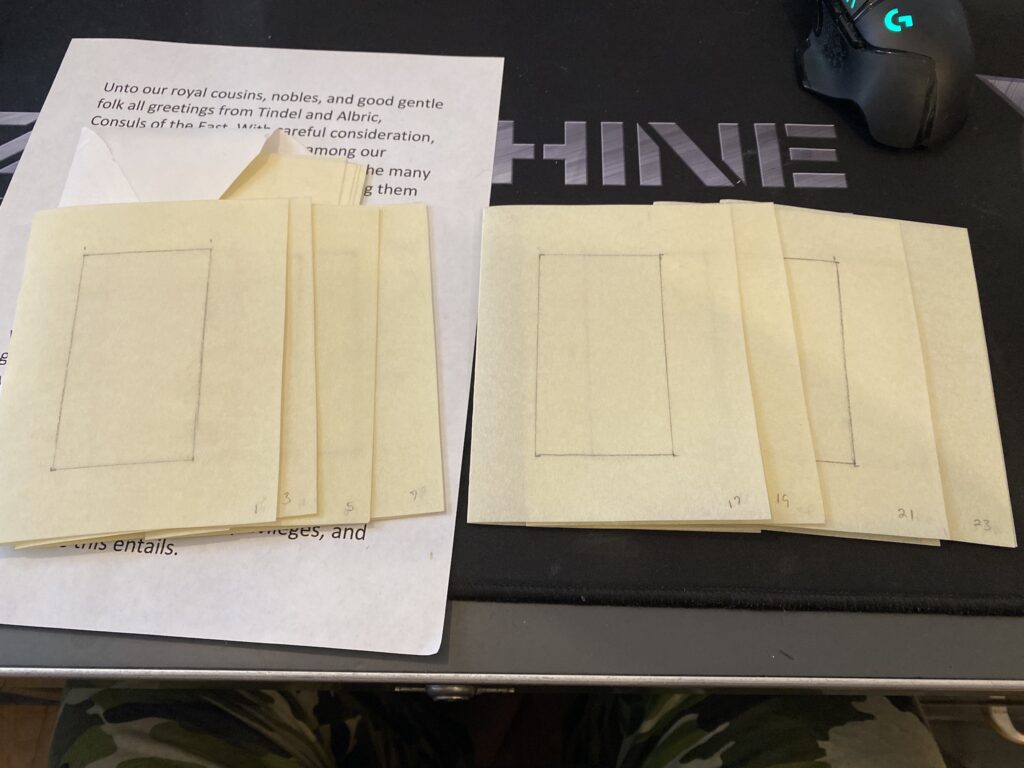 Unfortunately, I forgot to get pictures on my work on this scroll. It's one of the most unique I've done
...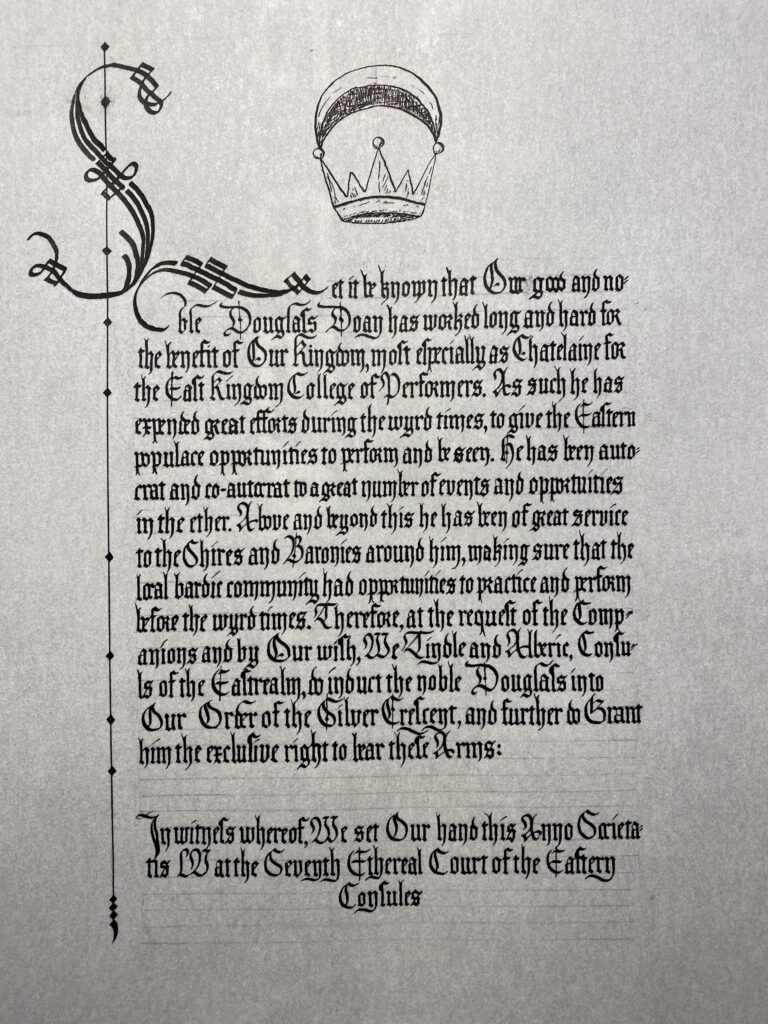 I was so happy to be asked for this assignment! And then all the life happened. Lots of outside family
...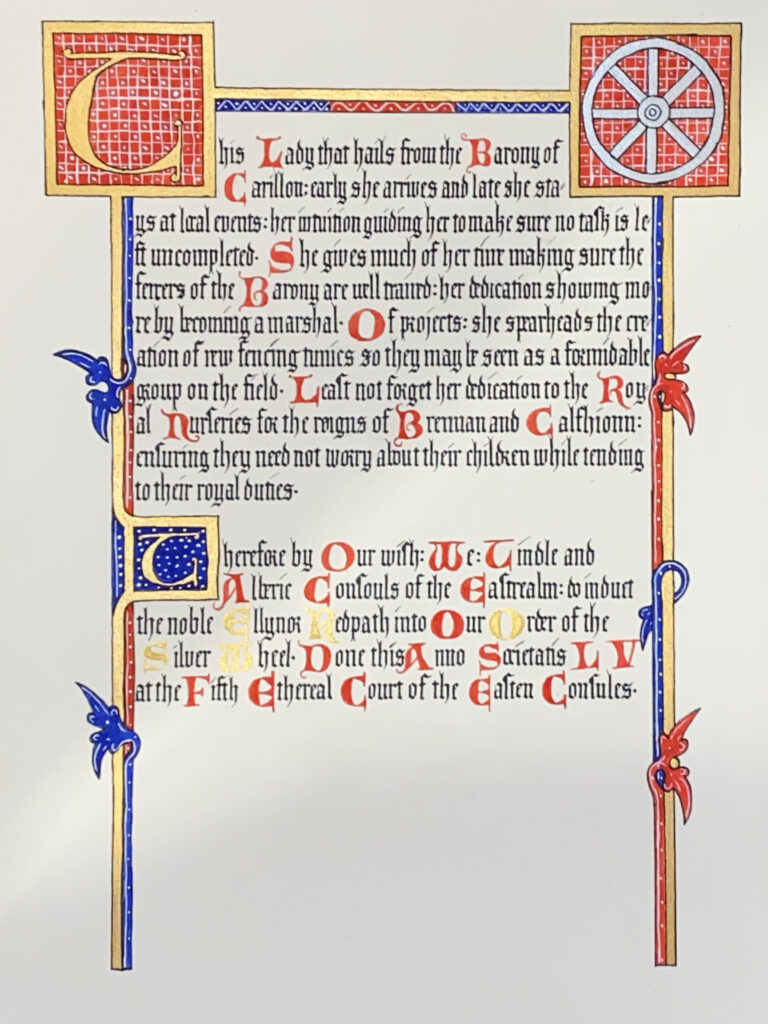 2020 has been a trying year. The stress of all that"s been going on though the year has taken its
...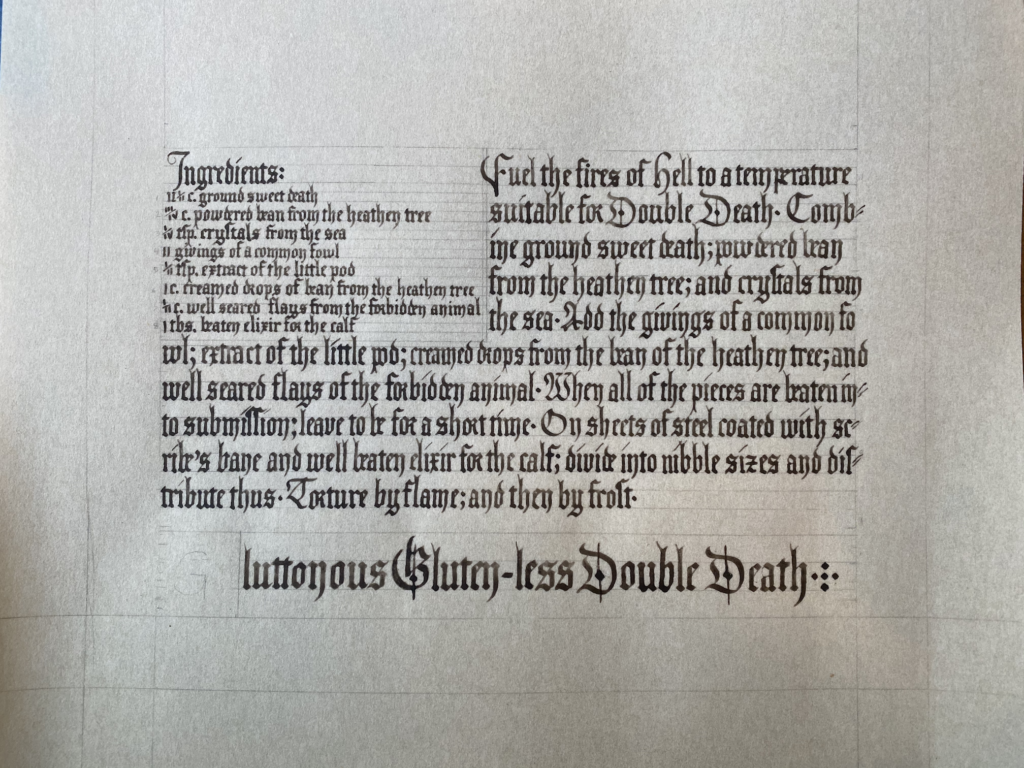 At the beginning of the 2020 lockdowns in the Eastkingdom, our Signet and a few others came up with an
...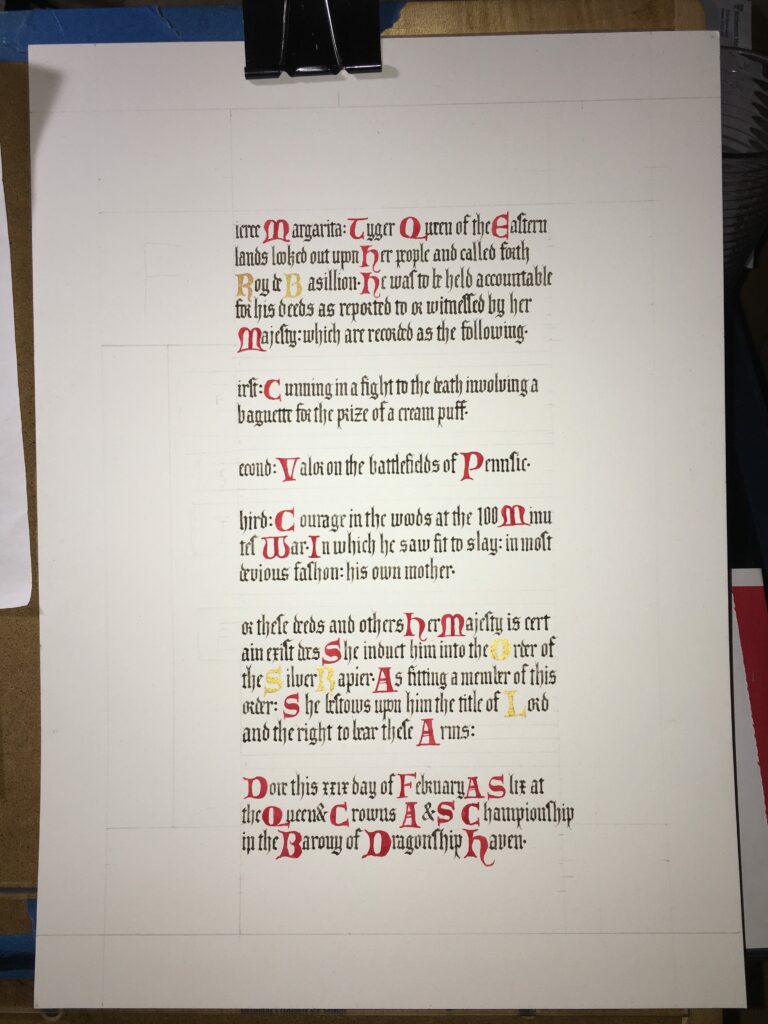 Do you know what makes me feel awesome? Having someone reach out to me and ask me to work on
...