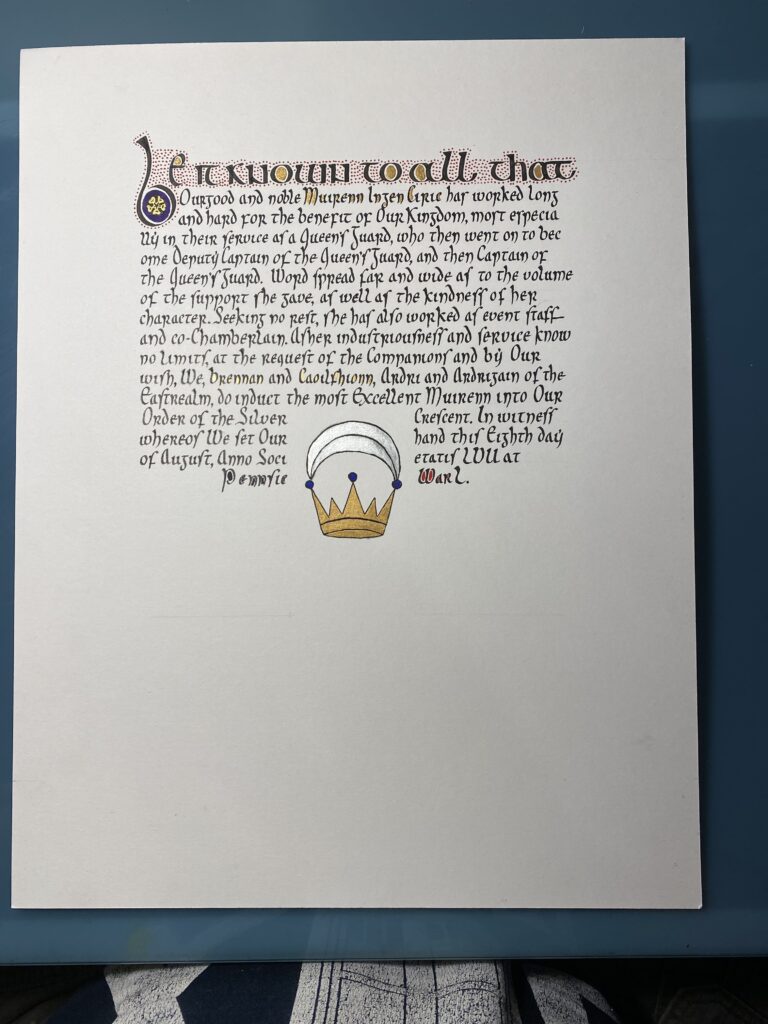 It's been a while since I've done something Irish-themed. In this case, 10th Century Irish. I was able to find
...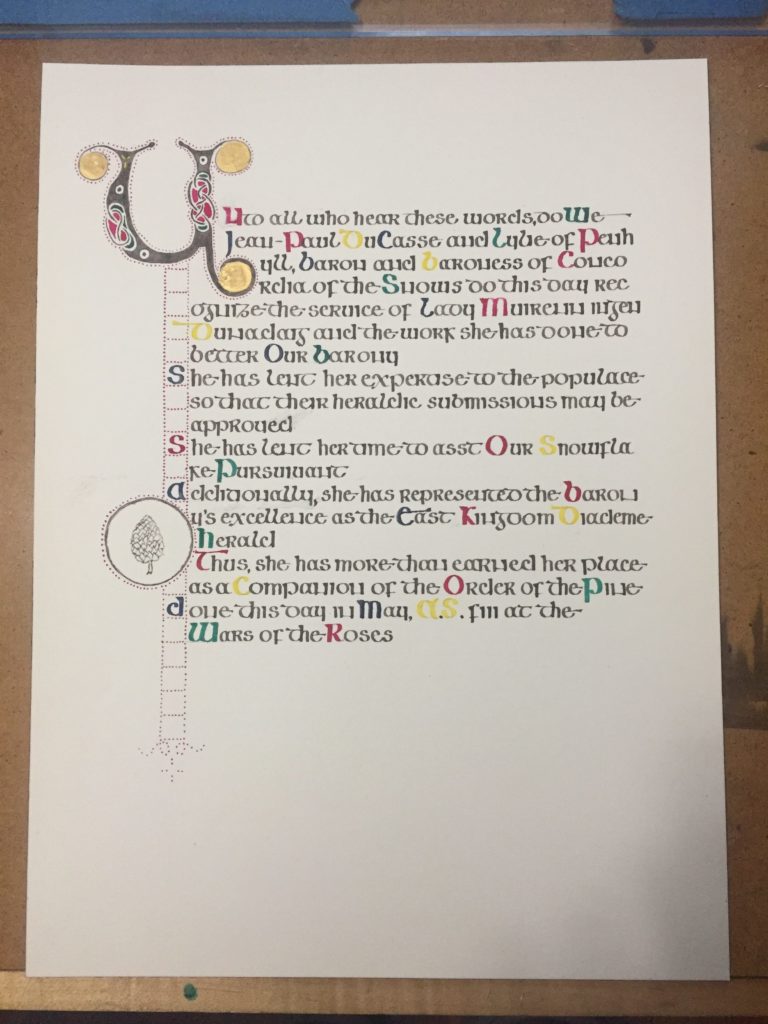 This was one of the drafts that were lost in the crash.  Muirenn has been a long time friend and
...
My friend Keziah requested a custom berth announcement scroll for some friends of hers.  Turnes out they're huge Lord of the
...
After cranking out a few Baronial awards based off of the Vespasian Psalter, I wanted to change it up a
...
Another collaborative scroll with Lorita de Siena.  The second where we'd changed up the order of operations.  Words and calligraphy
...
Most recipants I get to know after they've received their scrolls. This is one of the few, where not only
...
Didn't know much about this recipient.  There wasn't much of a write-up, but I was able to get in touch
...
Another collaboration with Lorita and I gotta say, this one turned out really well.  We changed things up a bit
...
I had the pleasure to again work with Lorita.  The timing of the pieces worked out very nicely.  I had
...