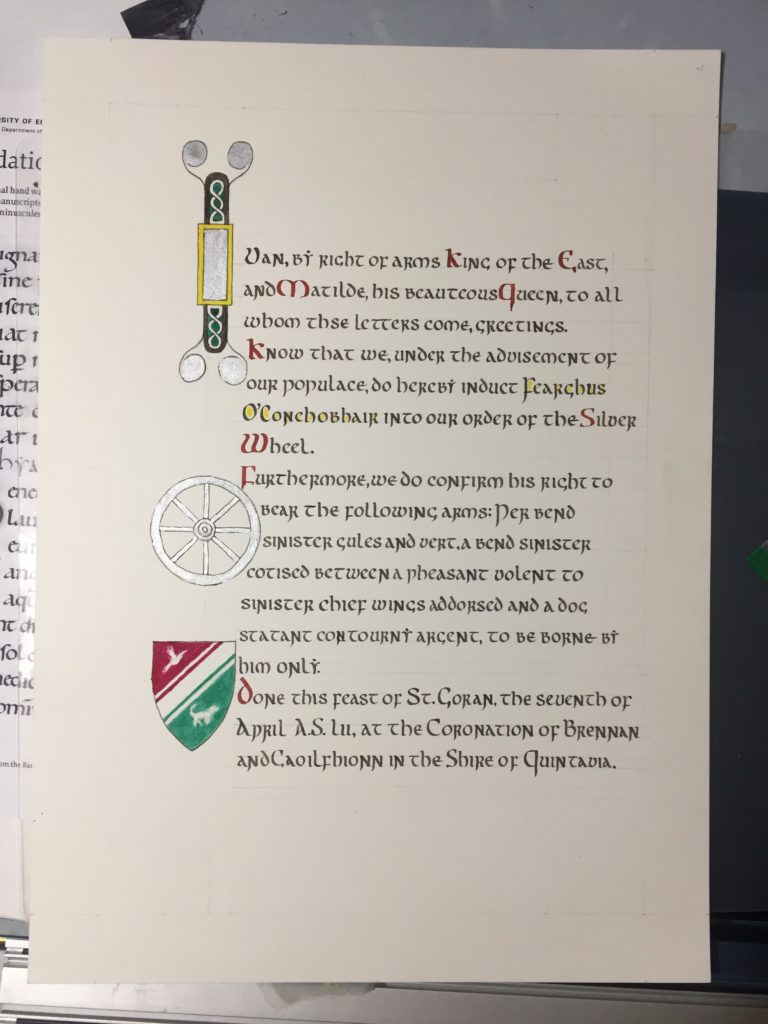 Wait, the tags include Event Expedient AND Backlog. How can you have an Event Expedient BACKLOG scroll?! Simple, you attend
...
My second Marketplace at Birka, where I ended up doing the calligraphy for three scrolls, I was handed a list
...
It was nice to have a scroll to do that wasn't at a break-neck pace.  I picked up the scroll
...
This was my first collaboration work.  I had the pleasure of working with Fiona O'Maille, a Laurel who'm I'm apprenticed
...