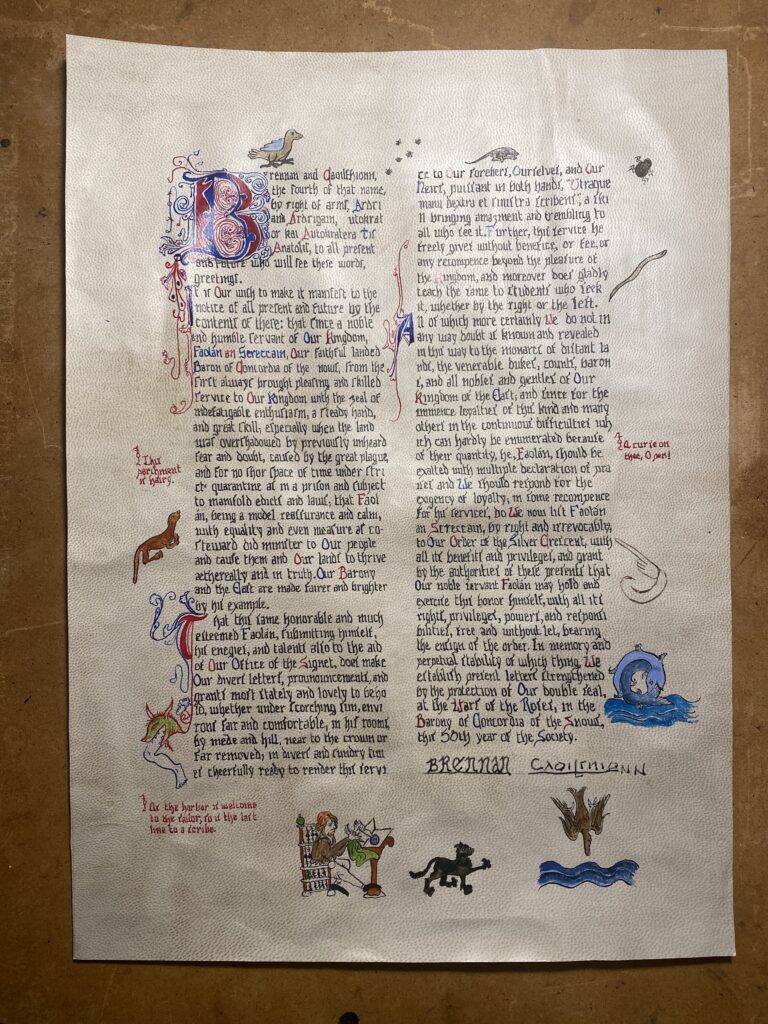 What a Surprise! I've been made a Companion of the Order of the Silver Crescent, the East Kingdoms Order of
...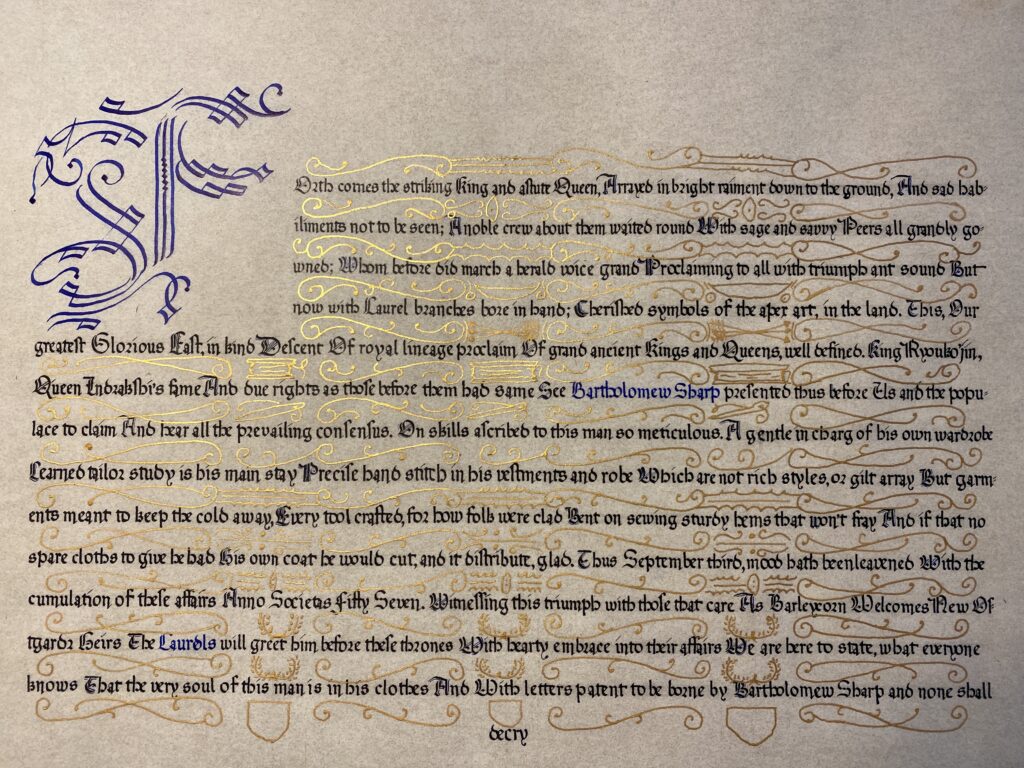 July 20th, this is my first Peerage Scroll assignment in the East Kingdom! Tagged for the assignment, words of encouragement
...
To say that today was an exciting and busy day, would be an understatement. Not only were my Lovely wife
...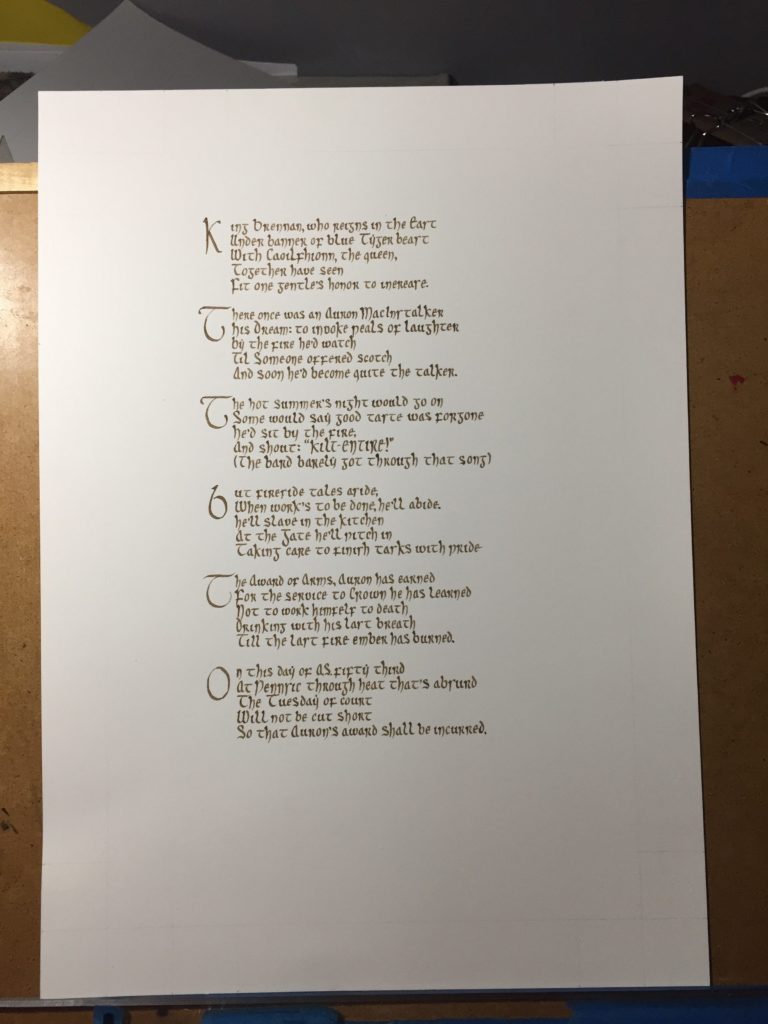 I love doing scrolls for friends, and getting a bunch of friends toghether makes it all the better! Lorita had
...
My first collaboration with Aislinn at her request. The night before the event she called me because she was unable
...