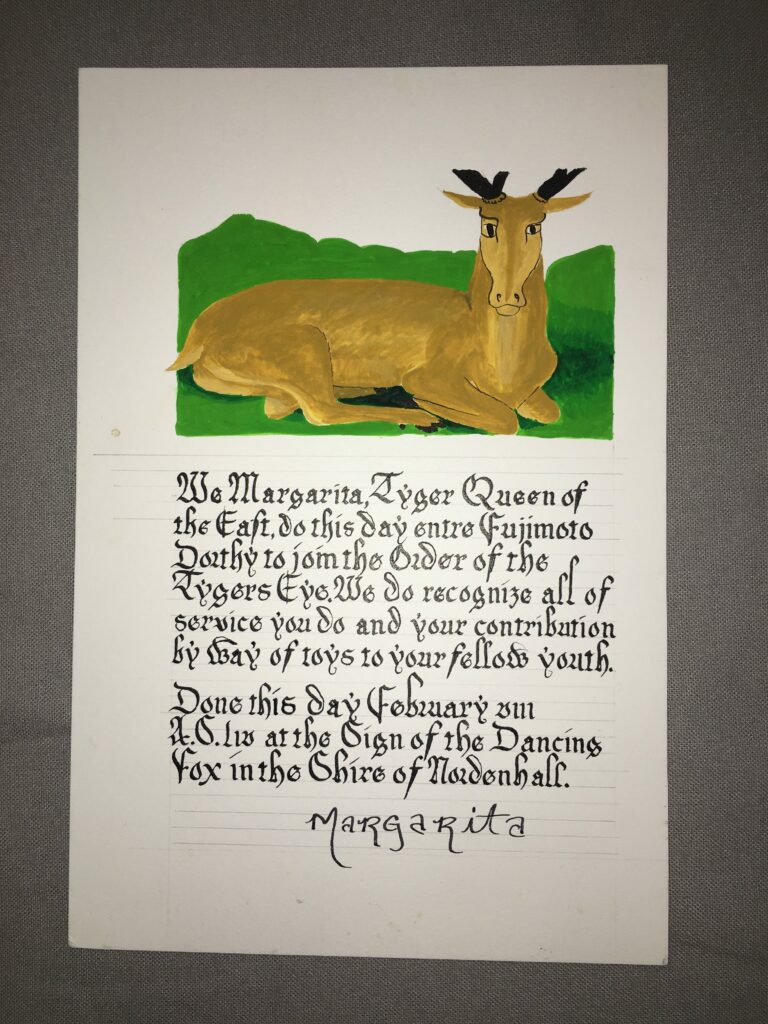 And there I was, sitting in the Sanctuary, practicing some calligraphy when I hear "Faolán! Drop what you"re doing and
...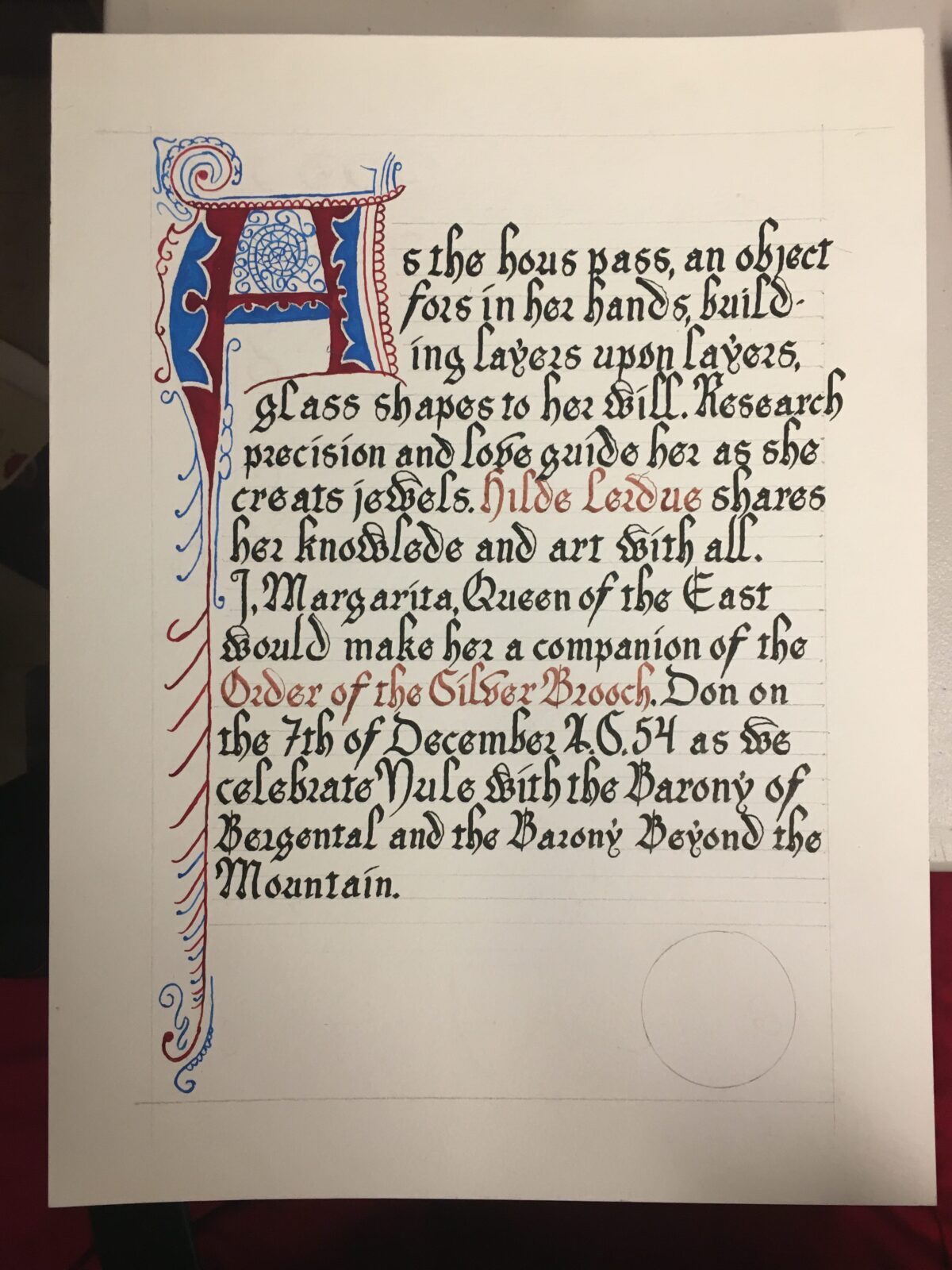 This was a fun one. Originally we had not planned to go to the Barony Beyond the Mountain / Bergental
...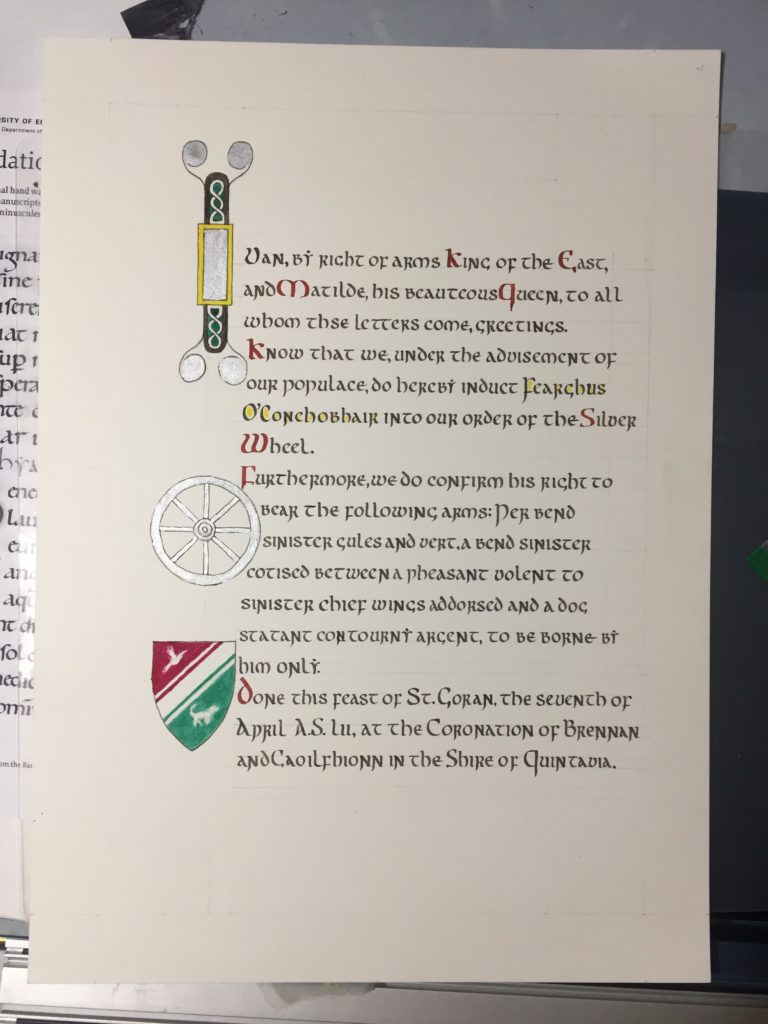 Wait, the tags include Event Expedient AND Backlog. How can you have an Event Expedient BACKLOG scroll?! Simple, you attend
...
So this past Saturday was the 100 Minutes War in North New Jersey. I dropped off a scroll at East
...
My first collaboration with Aislinn at her request. The night before the event she called me because she was unable
...
This was my first Combat Scroll, and my first Promissory.  The original scroll to be handed out didn't make it
...
This was my second Combat Scroll.  The Queen had been trying to track down Briony for a while in order
...