So excited for this team up! I've admired Katrusha's work for a long while now. Due to various life and
...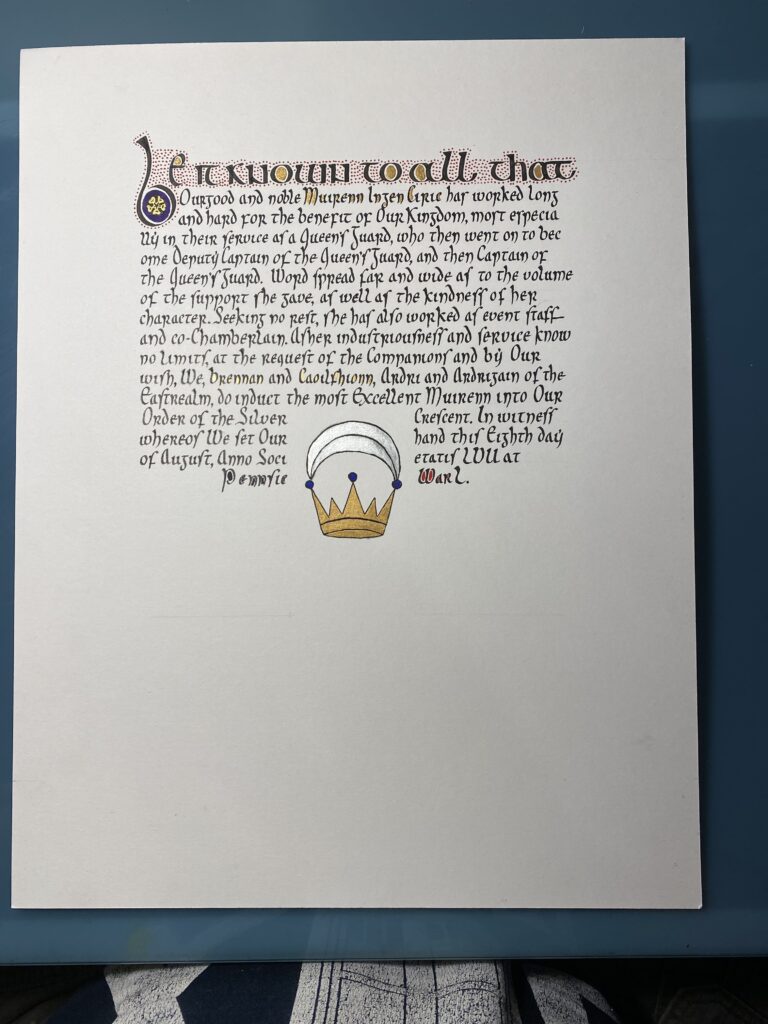 It's been a while since I've done something Irish-themed. In this case, 10th Century Irish. I was able to find
...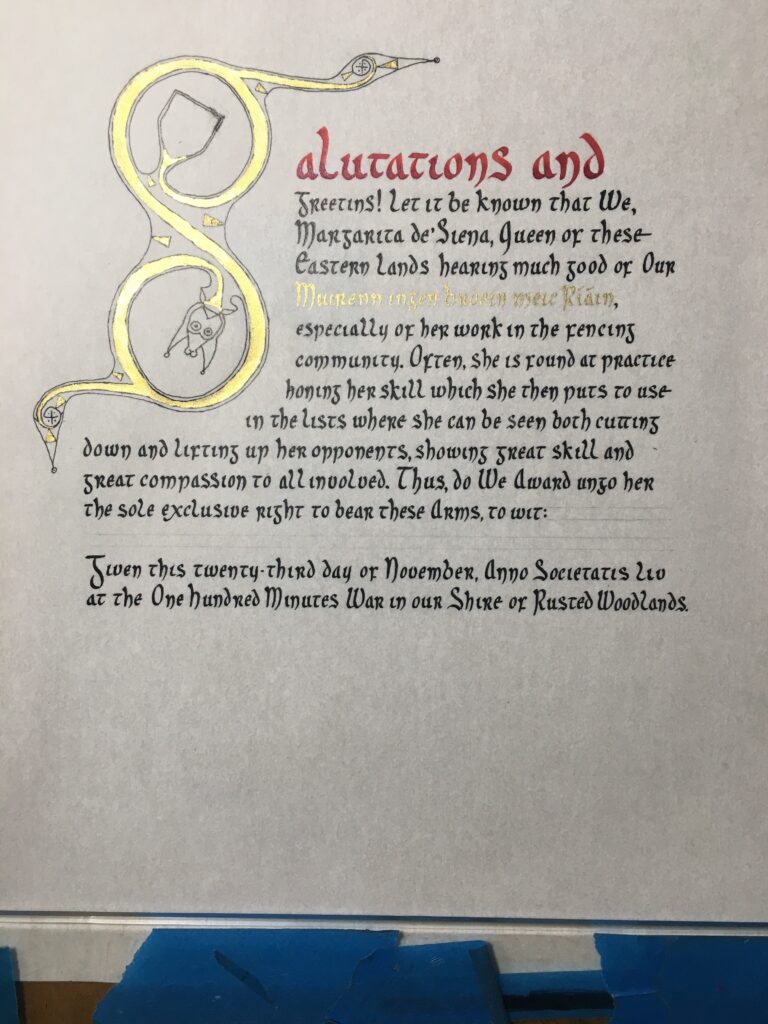 This scroll was a trial. It just didn"t" want to be. The first attempt was going really well. The paper
...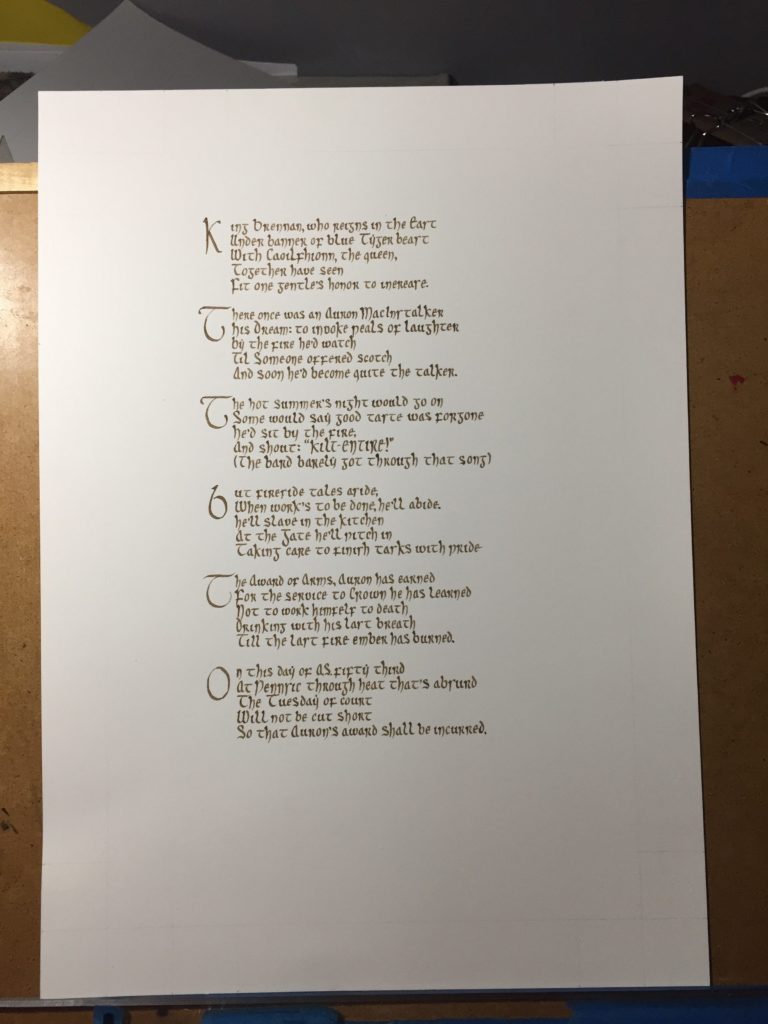 I love doing scrolls for friends, and getting a bunch of friends toghether makes it all the better! Lorita had
...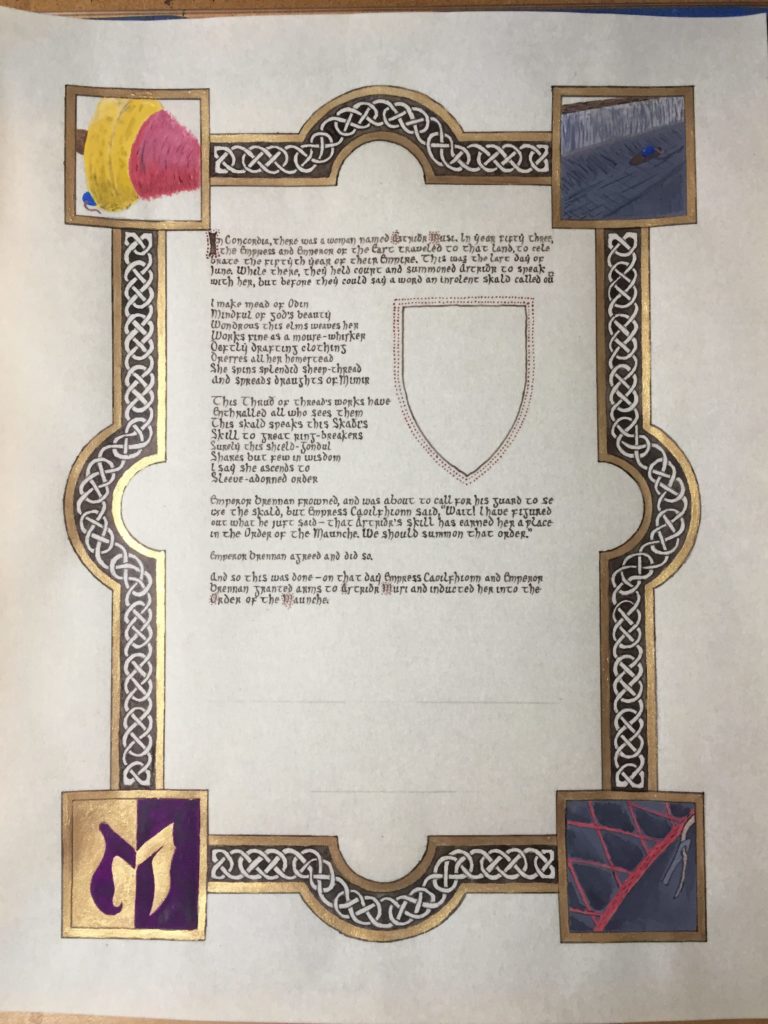 So a good friend reached out to me and asked if I'd like to do a Maunche for her Apprentice. 
...
My friend Keziah requested a custom berth announcement scroll for some friends of hers.  Turnes out they're huge Lord of the
...