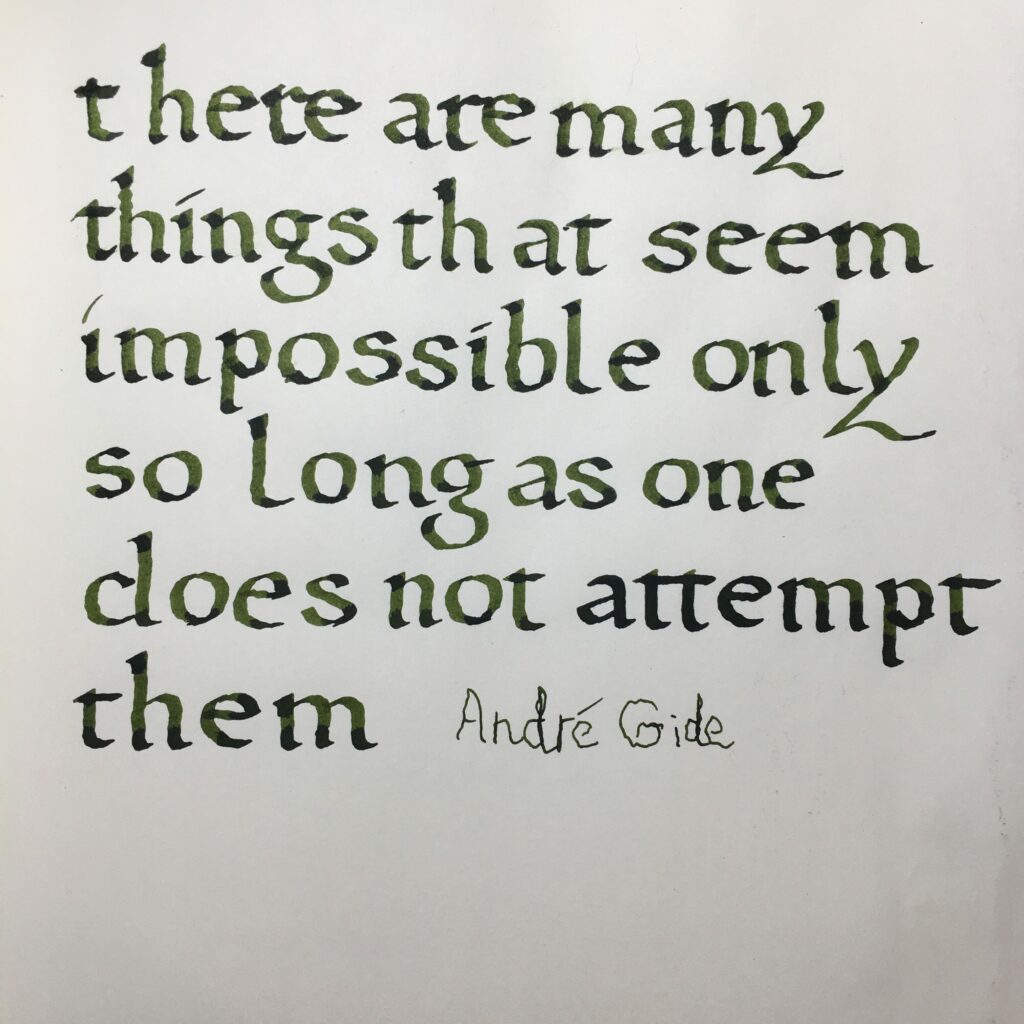 So this post had me thinking a lot about my friends who are left-handed. Several of which have lamented not
...
Through this post I learned a lot, not only about how to do calligraphy left handed, but just how many
...
So I noticed that While I had soaked a bit of rusty iron in the ink, while cooking it down
...
So this weekend I decided to try my hand at making walnut ink from some of the black walnuts that
...