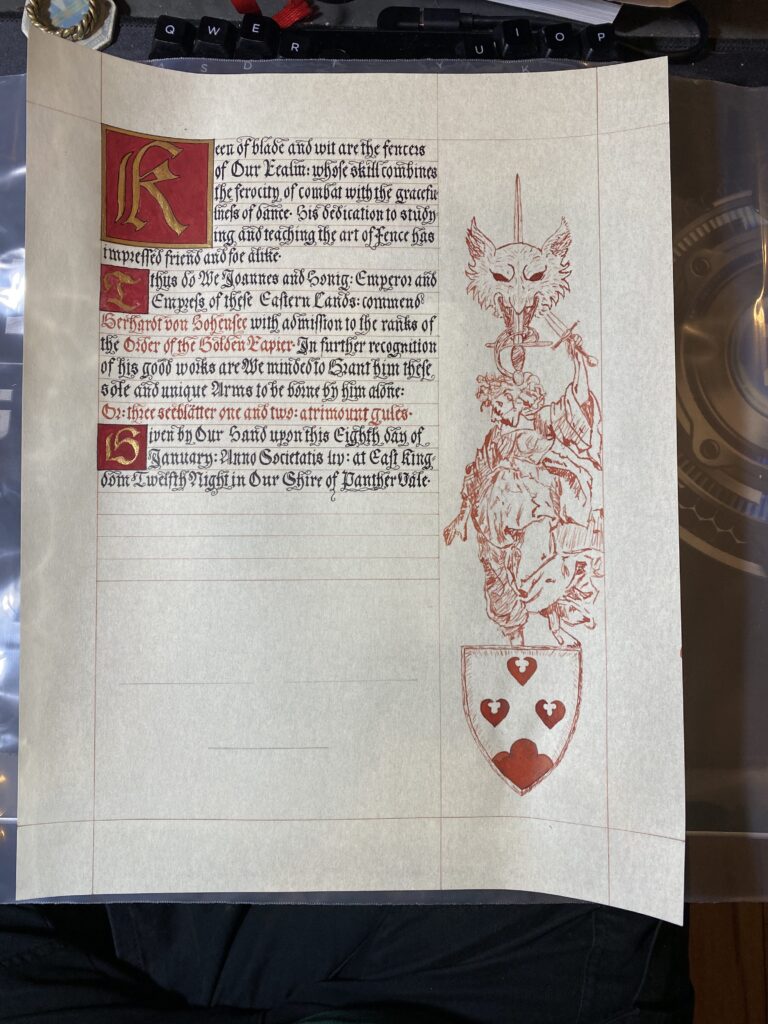 I was finally able to get myself together enough to take on another assignment. This time an OGR for another
...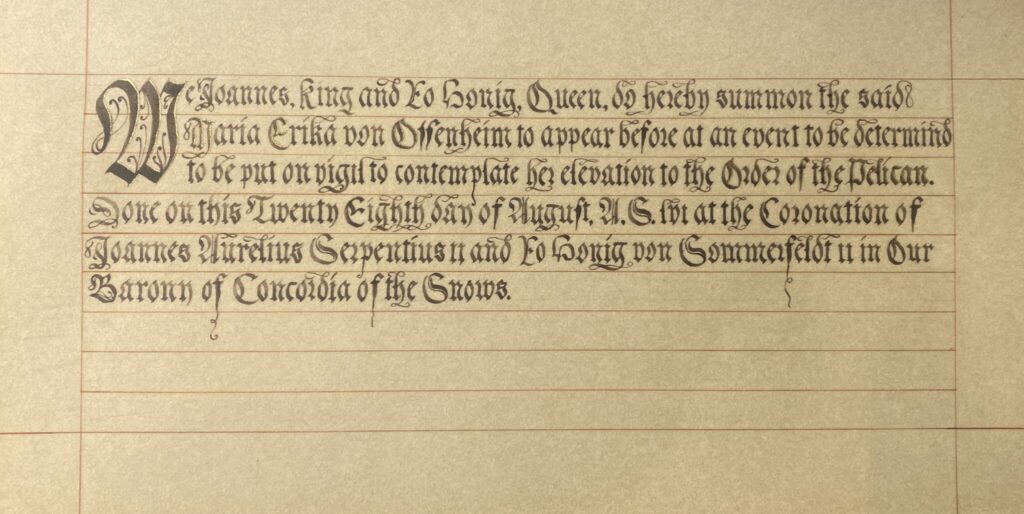 This was an adventure to work on. For those not in the know, Maria is my wife. She knew I
...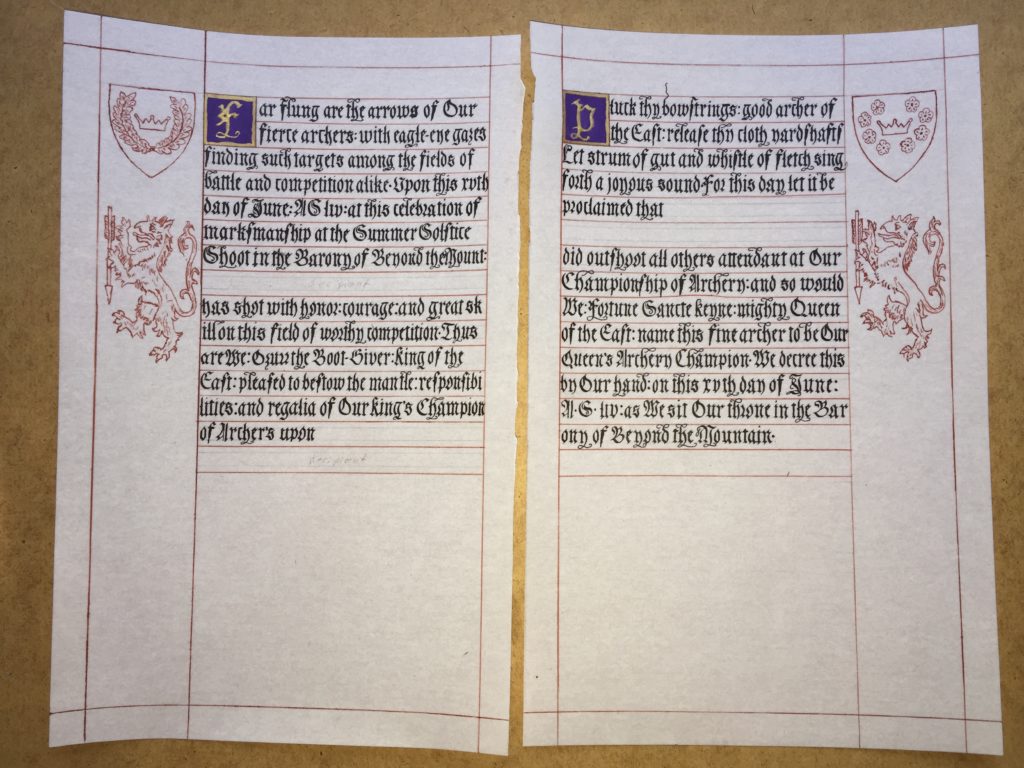 King's Archery Champion: My first set of champions scrolls! I spent a month trying to figure out just what to
...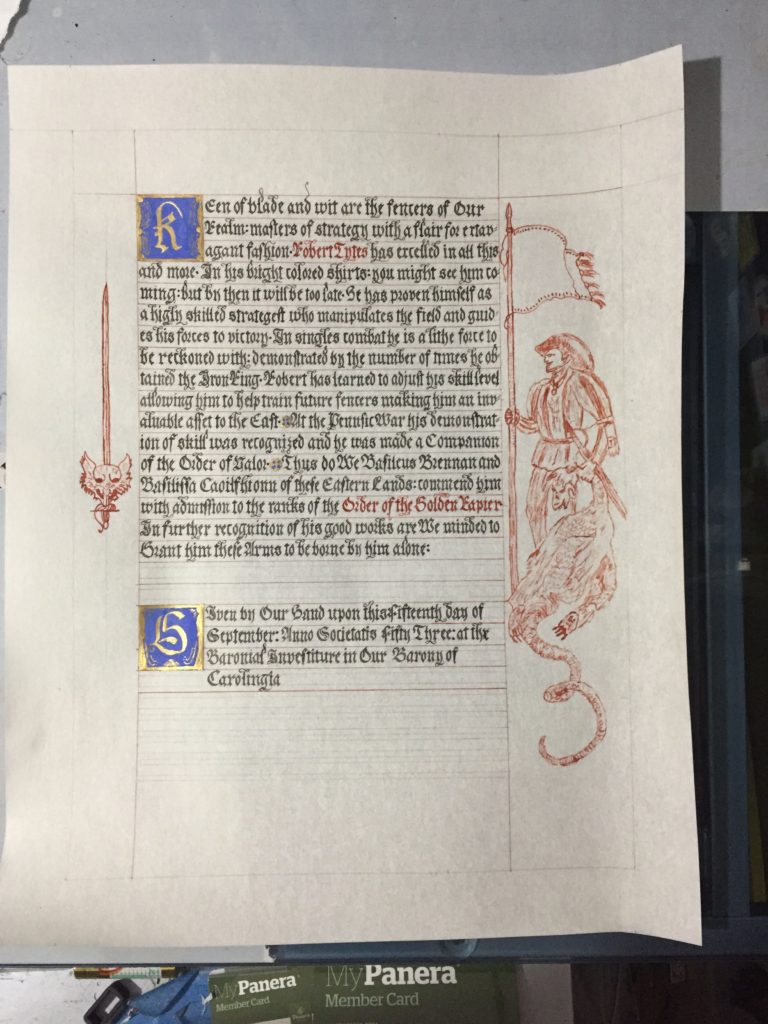 This was my first Gold level award that was actually assigned!  The other's I've done, I was requested, but the
...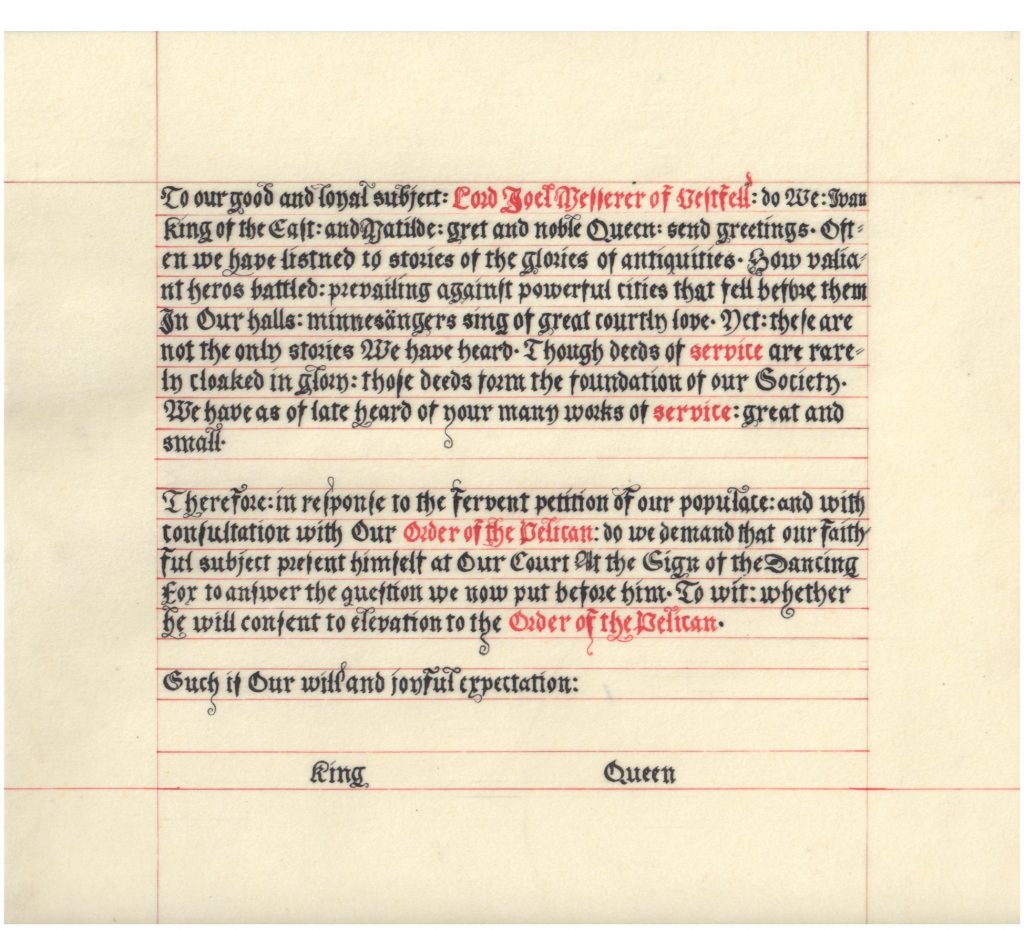 To say I was blown away when Amanda (Aife) reached out to me for this writ was an understatement.  Then
...
This was my first of two collaborative scrolls with Lorita.  For this one I picked up Fraktur script to help
...