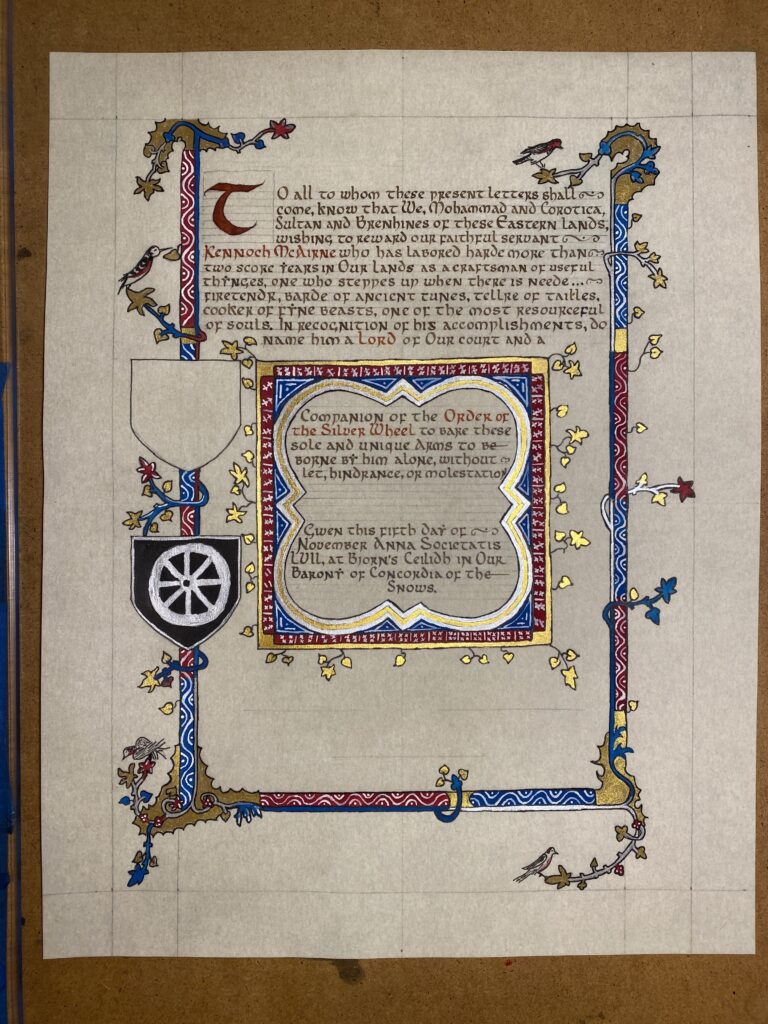 Every now and then, a scroll ends up having an adventure before it's given out. This one was no exception.
...
I had the honor of being requested to create the master copy for a Wedding invite for two really good
...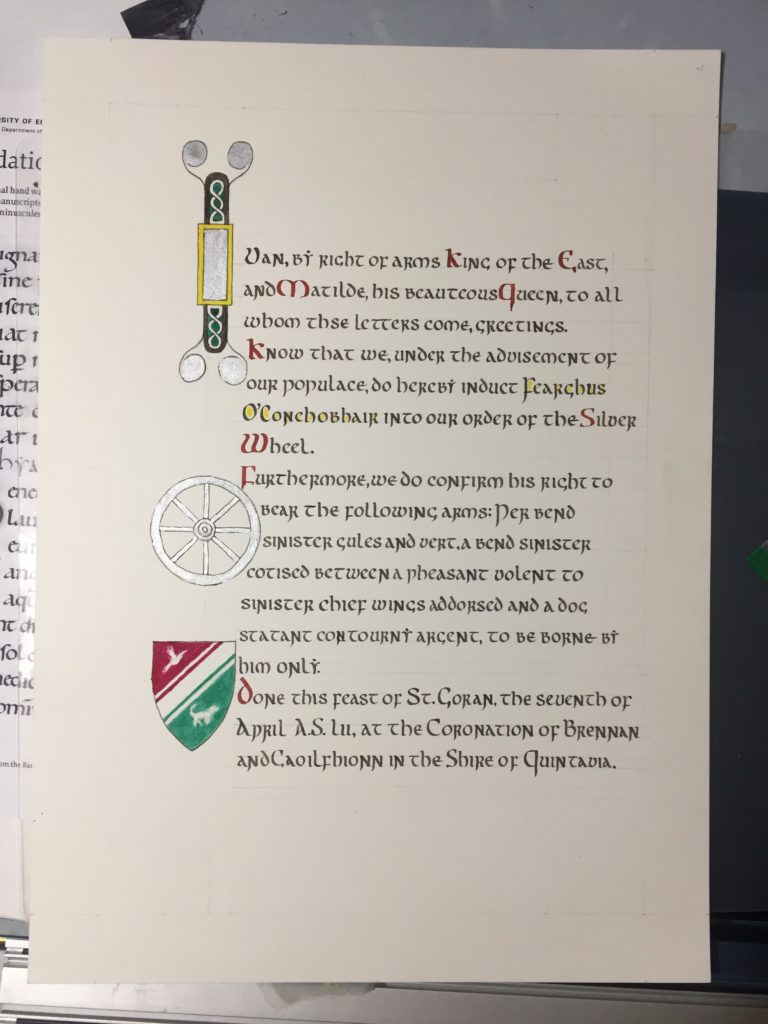 Wait, the tags include Event Expedient AND Backlog. How can you have an Event Expedient BACKLOG scroll?! Simple, you attend
...
Two weeks before the due date, I woke up to a request from Dutchess Etheldreda asking me if I was
...
The second scroll that I've done completely on my own.  There were some lessons learned, but it was a fun
...
My second Marketplace at Birka, where I ended up doing the calligraphy for three scrolls, I was handed a list
...
Another simple knotwork and Uncial. Calligraphy:  Faolán an Sccreccain Illumination:  Faolán an Sccreccain Words:  Baroness Nest verch Tangwistel
This was my first Combat Scroll, and my first Promissory.  The original scroll to be handed out didn't make it
...