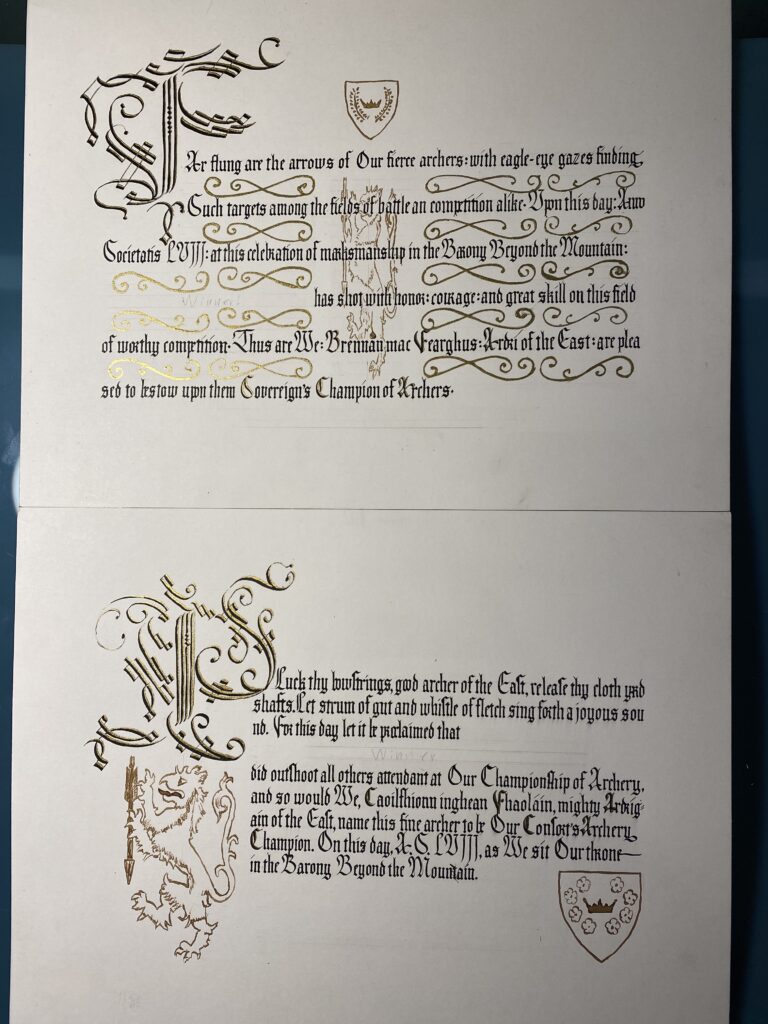 I had the pleasure of taking accepting the assignment for the Consorts and Sovereigns Archery Champion scrolls. Really
...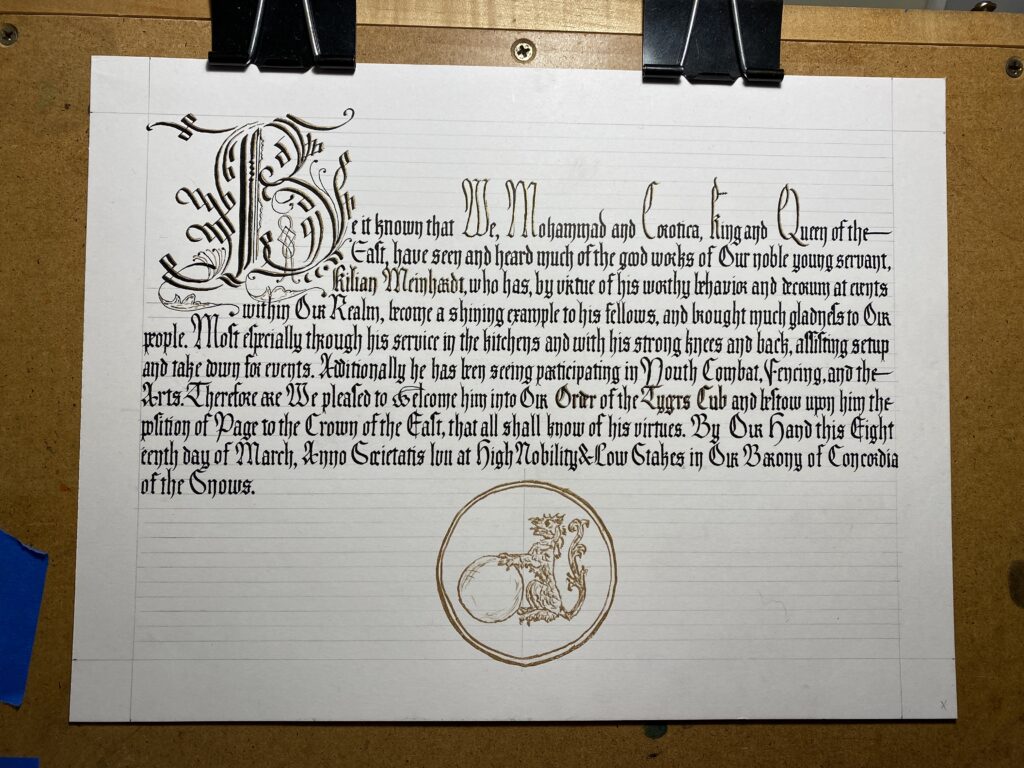 To say I was giddy when I received this assignment is an understatement. I've known the Meinhardt family
...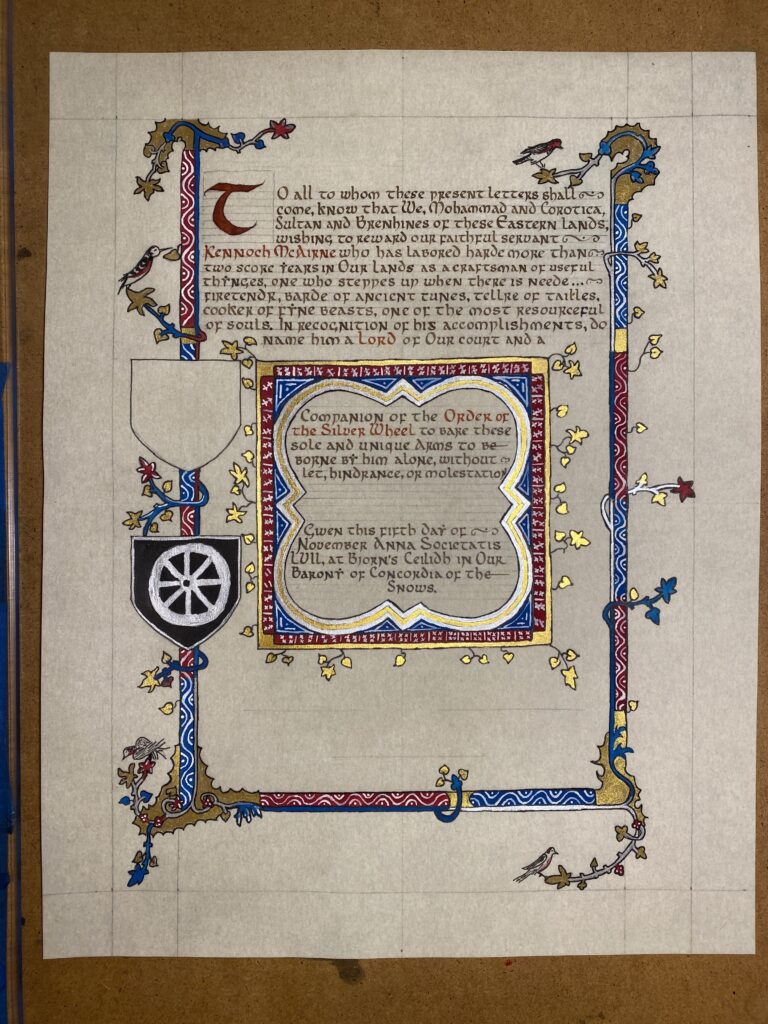 Every now and then, a scroll ends up having an adventure before it's given out. This one was
...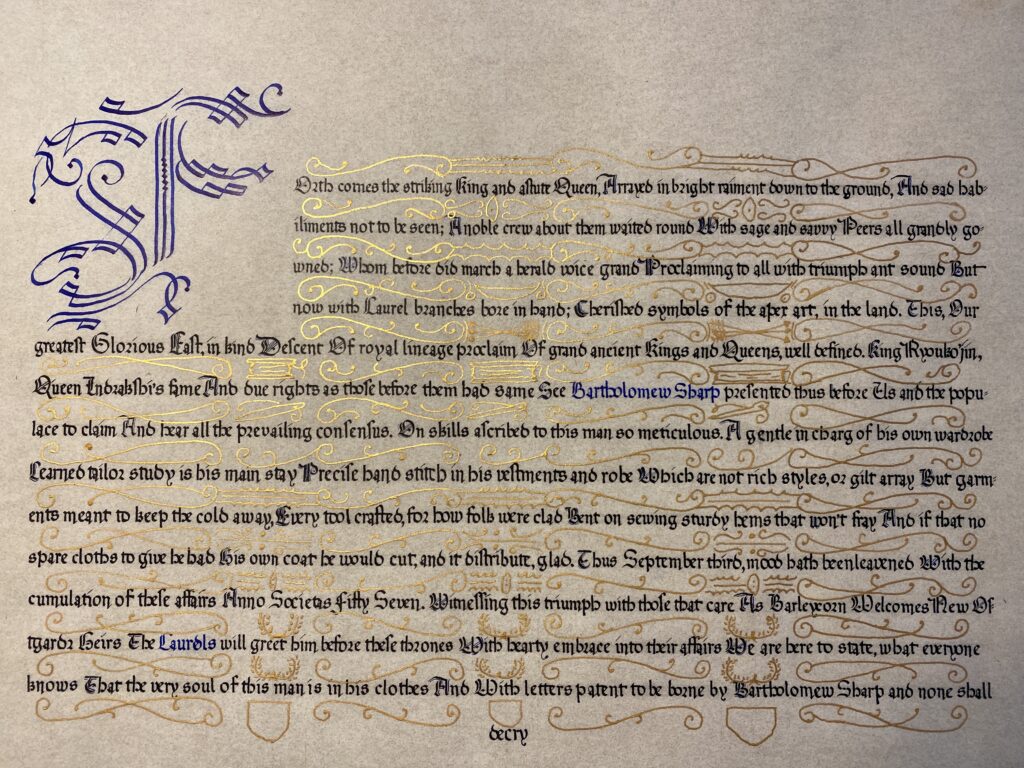 July 20th, this is my first Peerage Scroll assignment in the East Kingdom! Tagged for the assignment, words
...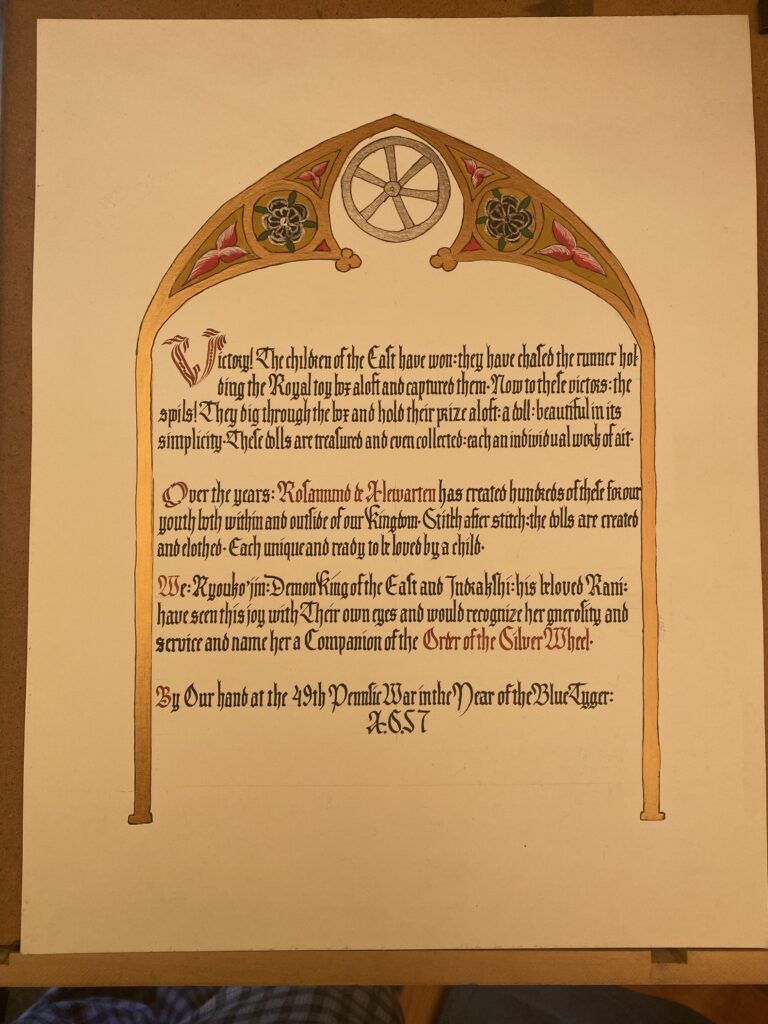 This assignment was a delightful last-minute assist right before Pennsic. Ellesbeth had reached out looking for an assist.
...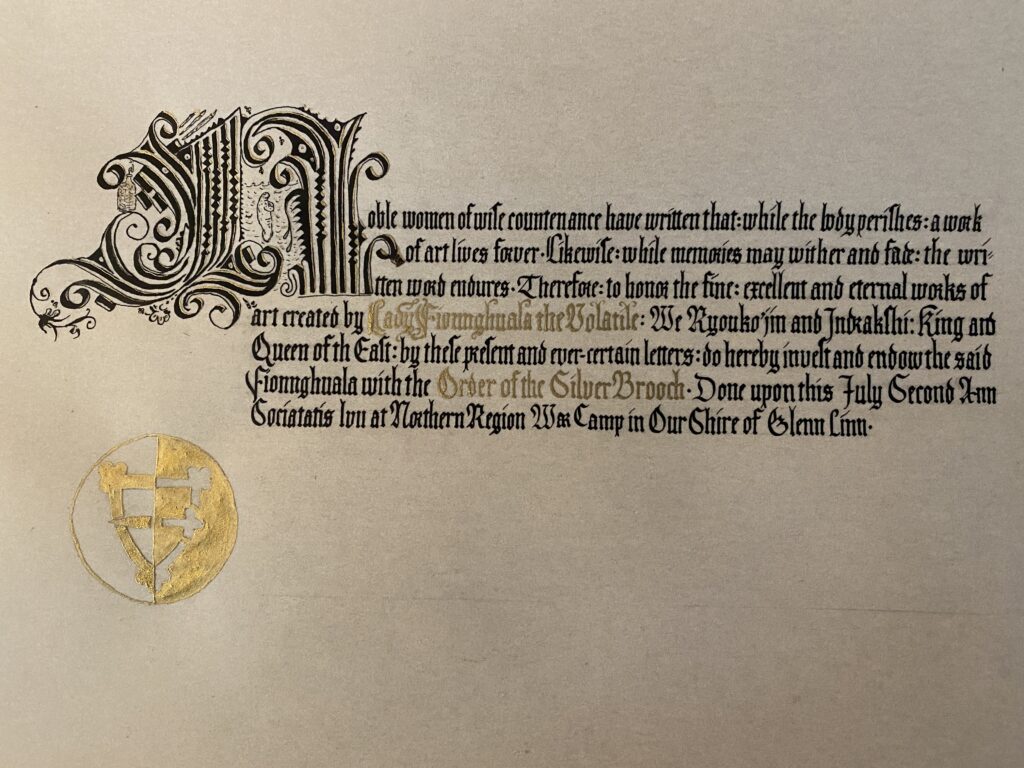 I was happy to take on the assignment, unfortunately, it was before roses which is a very prep-heavy
...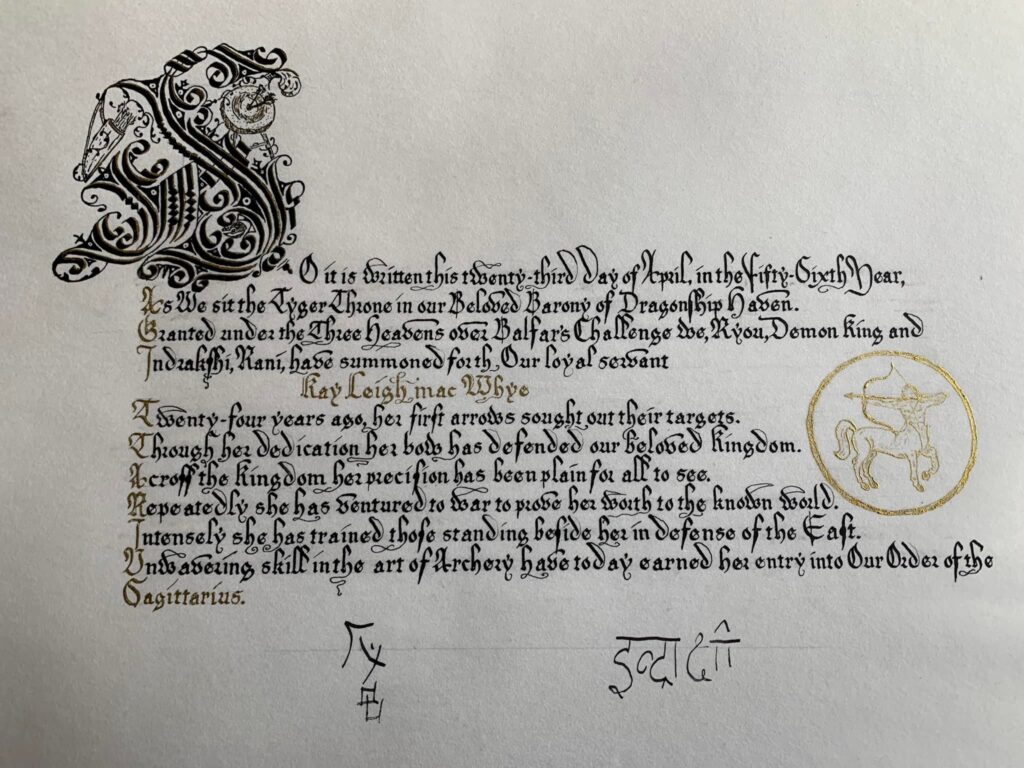 This was a fun one. Kay Leigh is another EK Scribe that I've known from the start of
...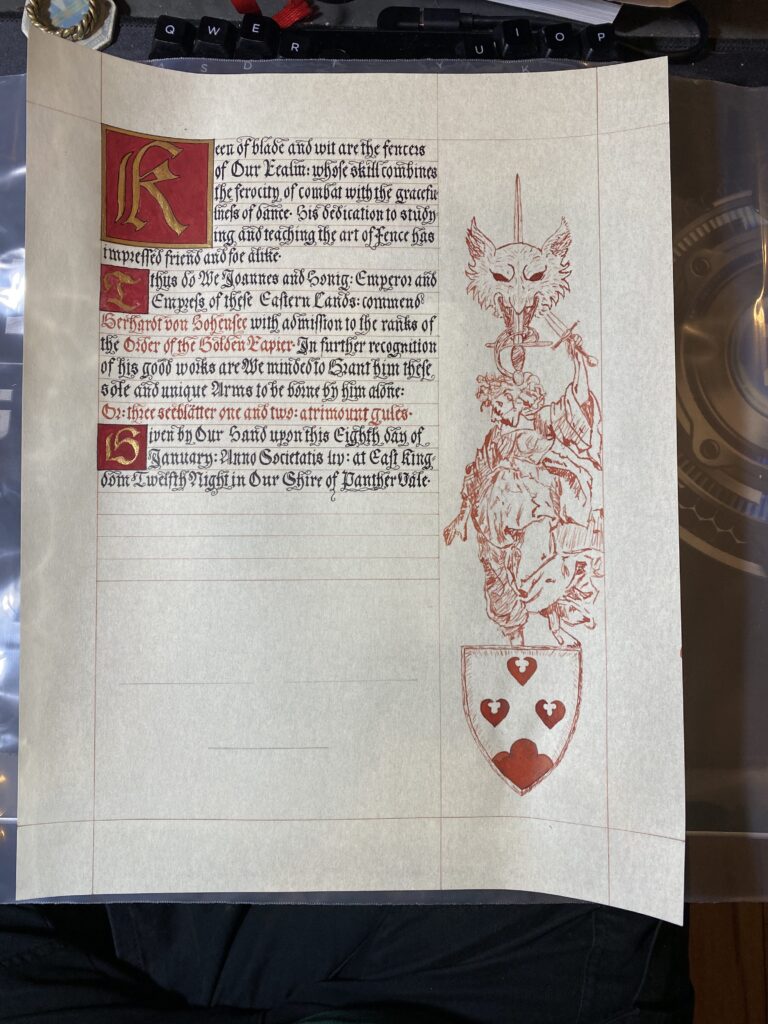 I was finally able to get myself together enough to take on another assignment. This time an OGR
...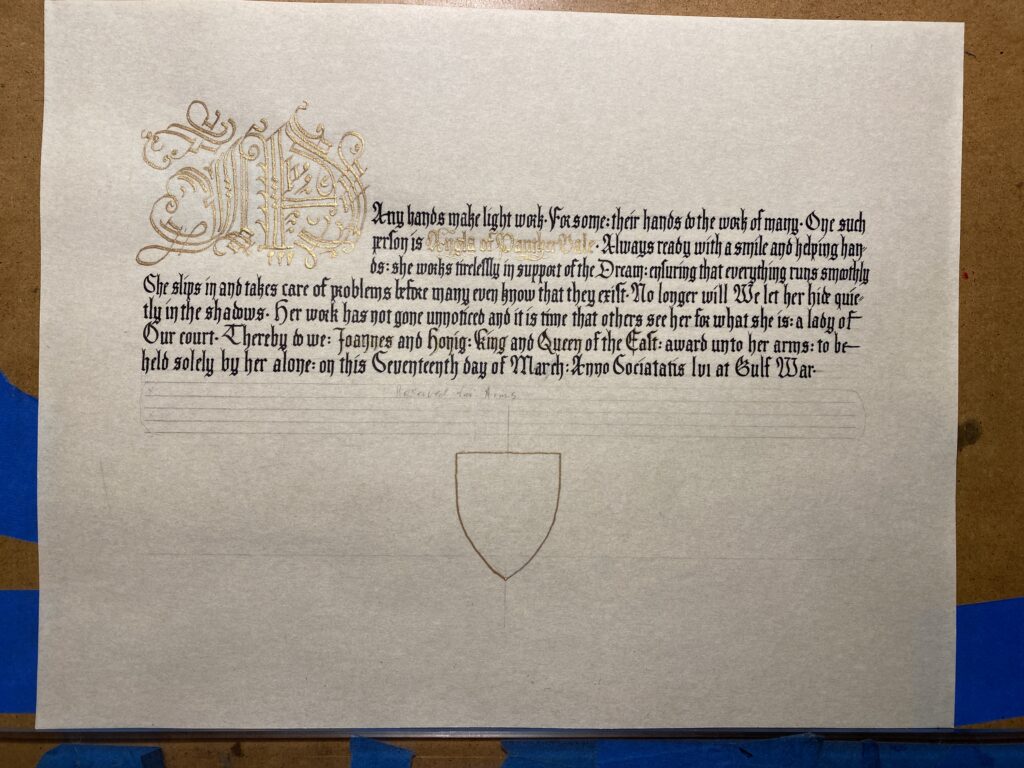 Backlog scroll from Gulf War A.S. 56 that was done on the spot in recognition of her service.
...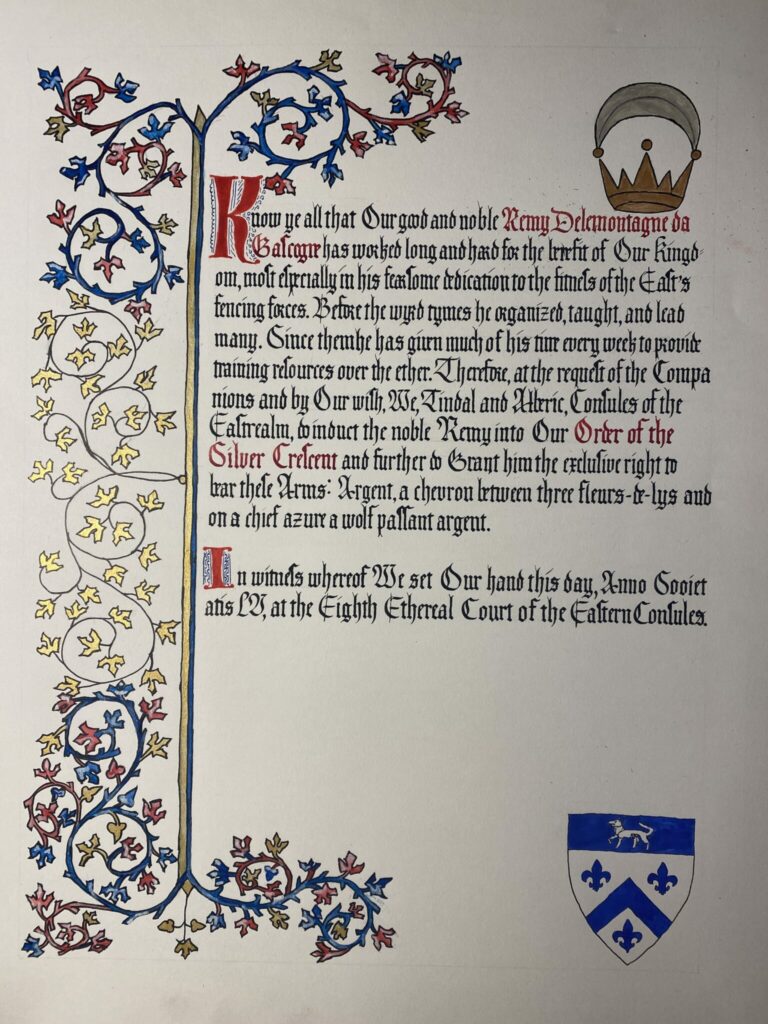 Of no fault of Remy, this was a very challenging scroll to work on. When I got the
...