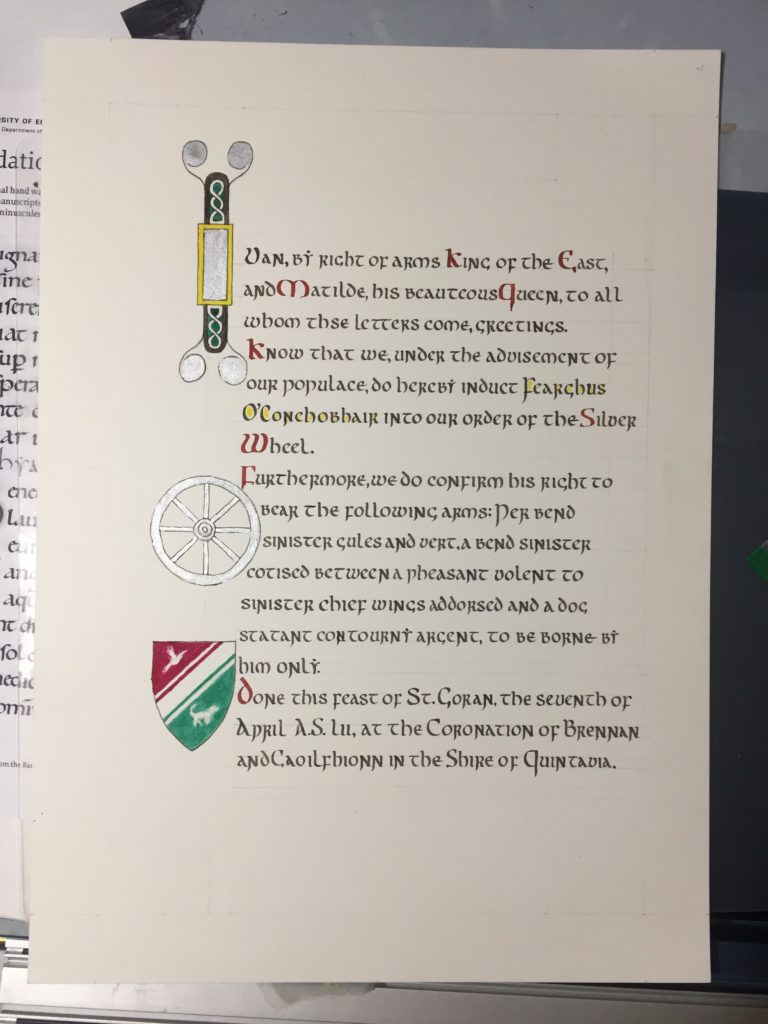 Wait, the tags include Event Expedient AND Backlog. How can you have an Event Expedient BACKLOG scroll?! Simple, you attend
...
Another beautiful collaboration with Lisa Cotton!  She'd posted on the EK Scribe site in a panic, looking for a scribe
...
So I noticed that While I had soaked a bit of rusty iron in the ink, while cooking it down
...
So this weekend I decided to try my hand at making walnut ink from some of the black walnuts that
...