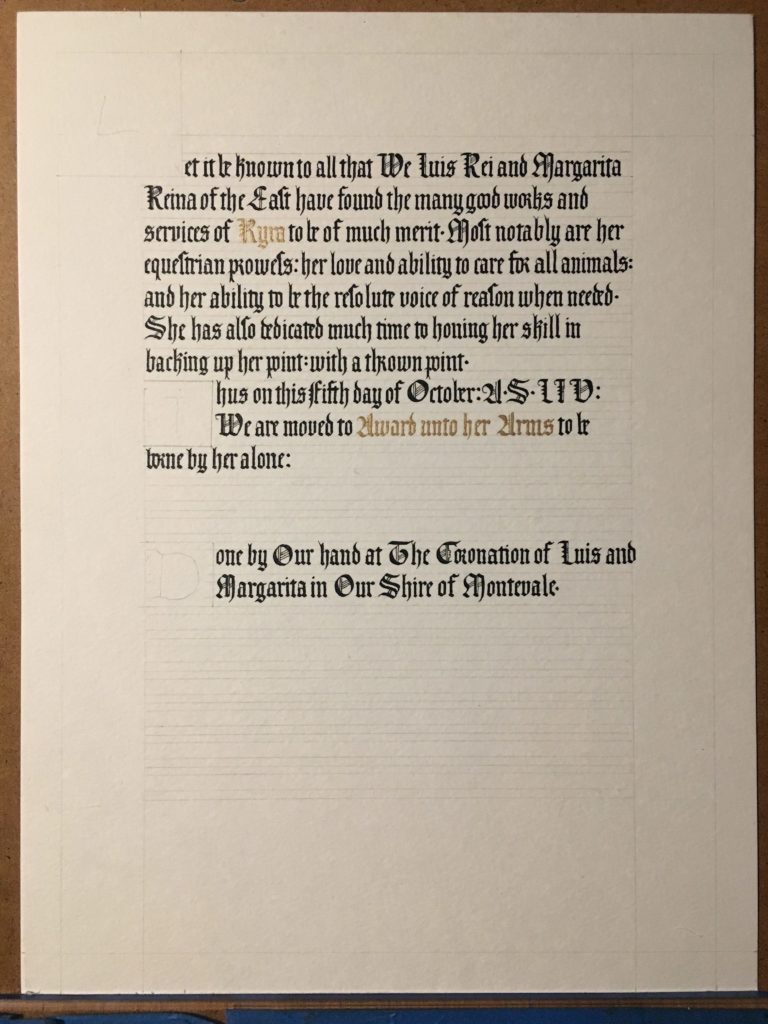 Short quick Award of arms. Her Highness Margarita of the East was listed as the point of contact. She was
...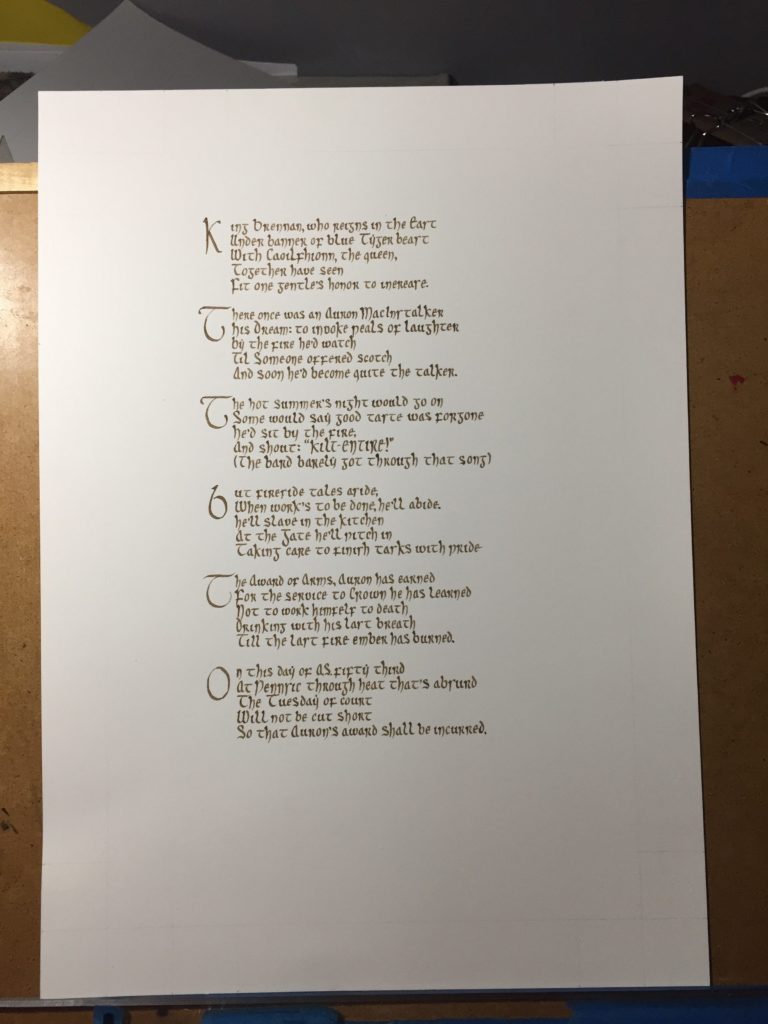 I love doing scrolls for friends, and getting a bunch of friends toghether makes it all the better! Lorita had
...
So this started out as another team up for a fellow concordian.  It wasn't until I started working on this
...