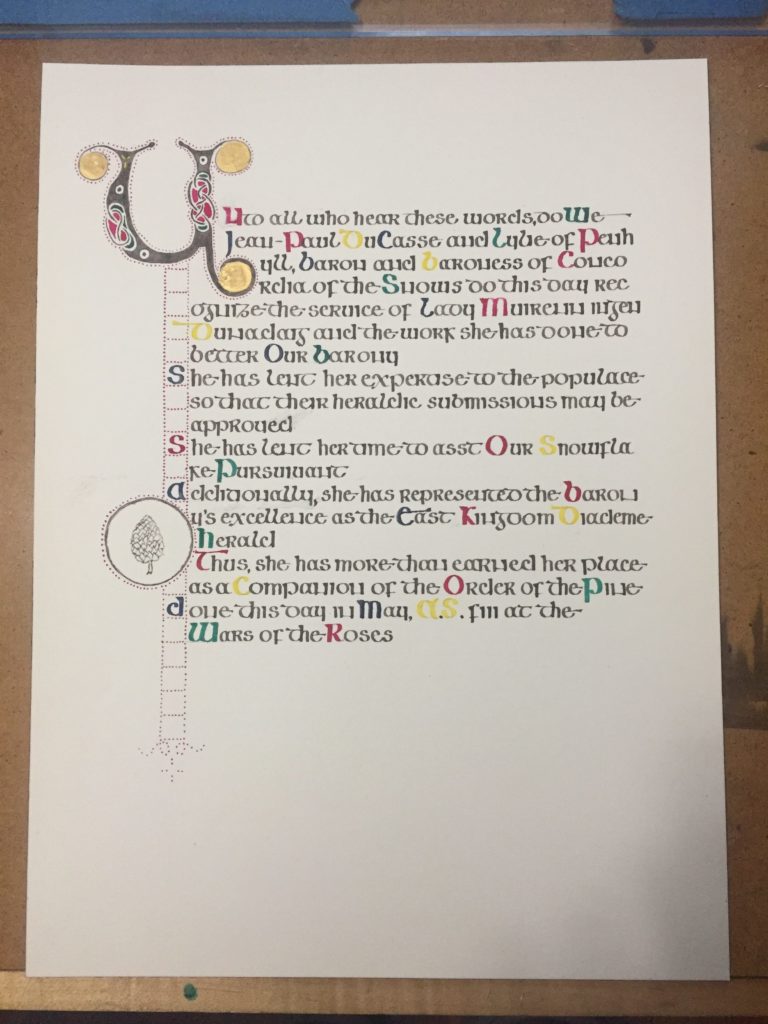 This was one of the drafts that were lost in the crash.  Muirenn has been a long time friend and
...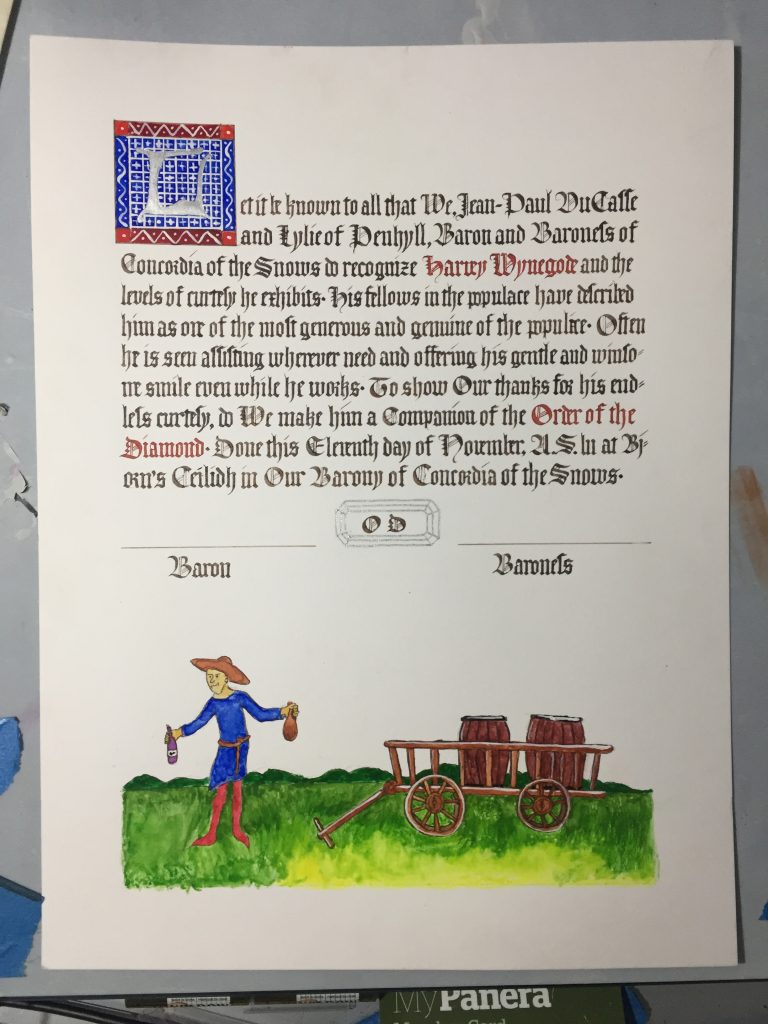 This was a fun scroll to take on.  Harvey Wynegode's persona is of a 14c English Wine Merchant.  Unfortunately, I
...
Most recipants I get to know after they've received their scrolls. This is one of the few, where not only
...
The second scroll that I've done completely on my own.  There were some lessons learned, but it was a fun
...
Didn't know much about this recipient.  There wasn't much of a write-up, but I was able to get in touch
...
For this years War of the Roses (Go York!) I had the pleasure of working with Lady Elisabeth Greenleaf.  Elisabeth did
...
My first Baronial scroll, again done in Rotunda.  JP and Lylie finally got me to do work for them, to
...