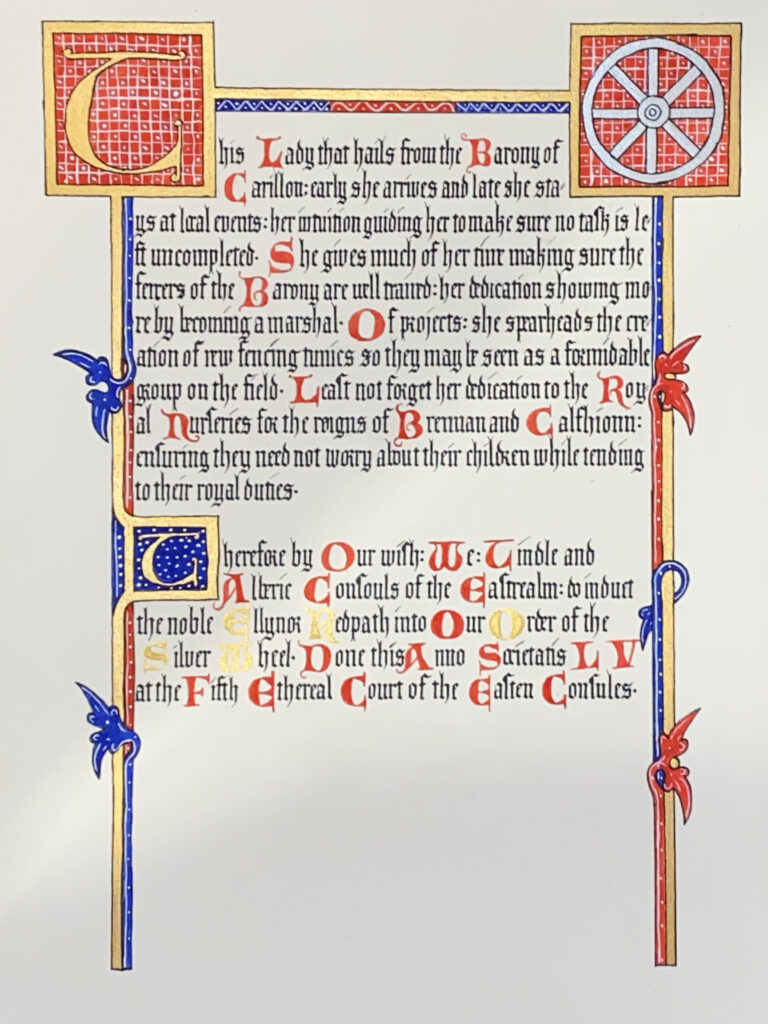 2020 has been a trying year. The stress of all that"s been going on though the year has taken its
...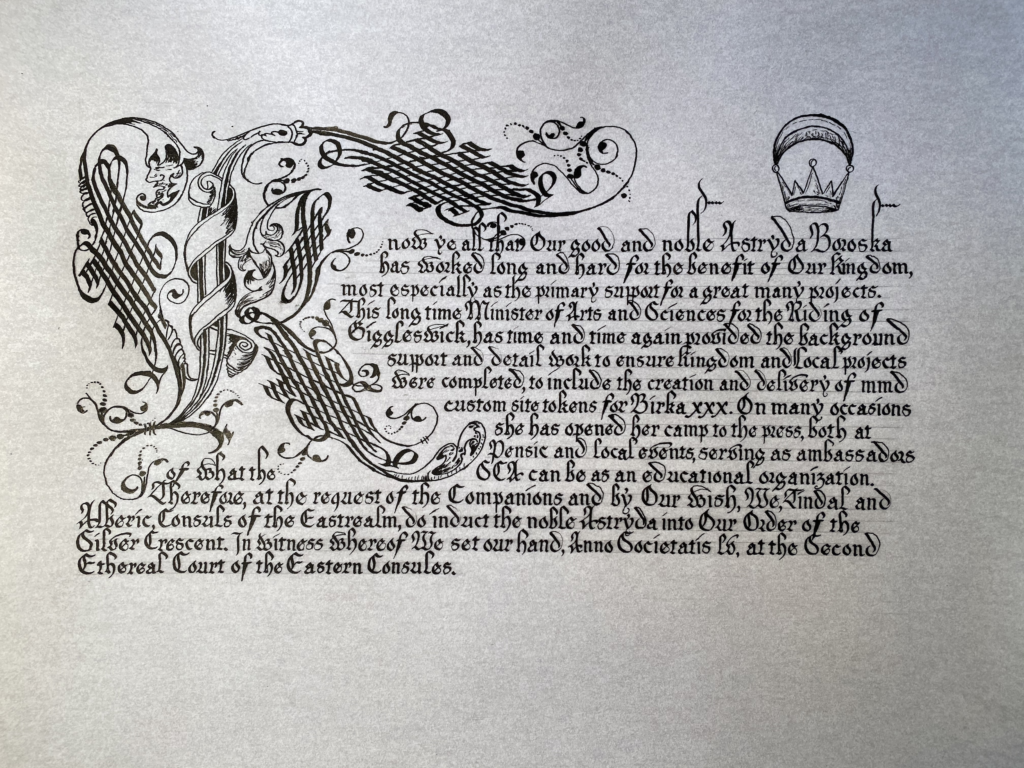 Took on this assignment and was at a loss for what to do for illumination. I"d did some searching through
...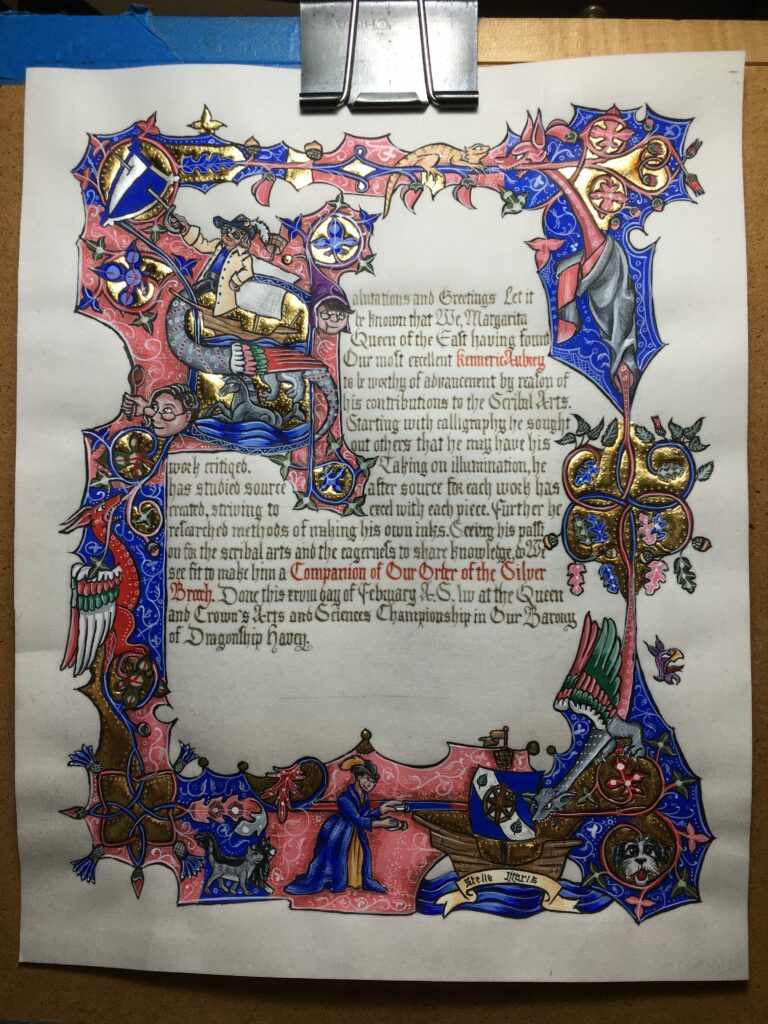 And this is how you end up with multiple assignments, knowing people. A Facebook group chat was formed and I
...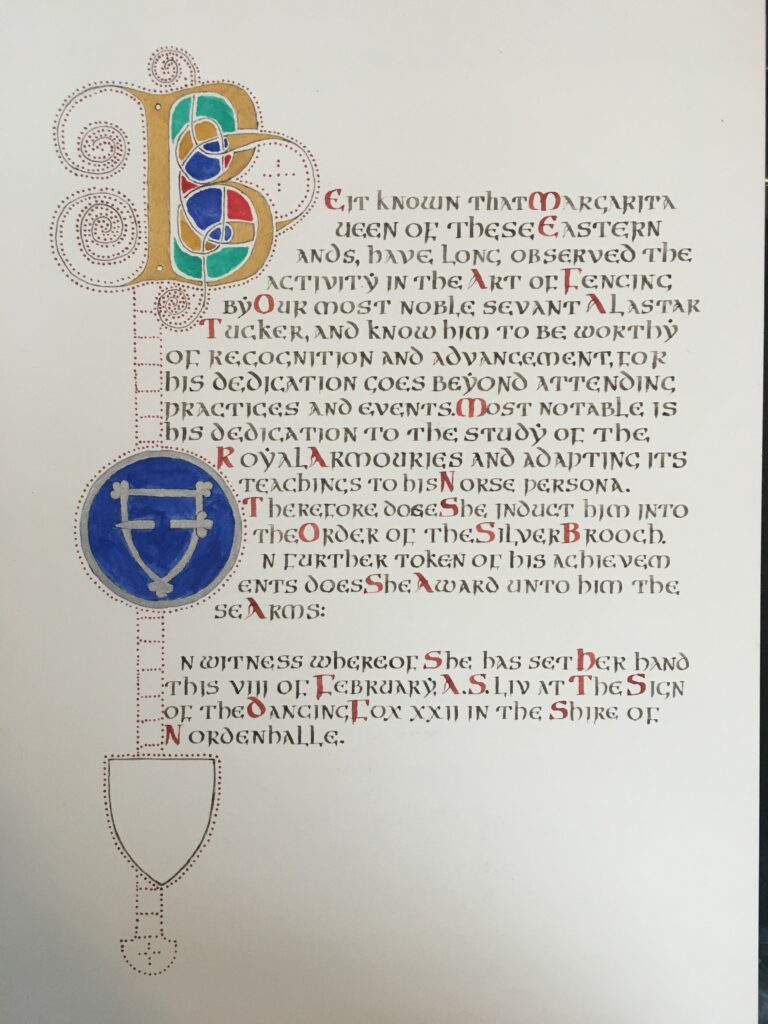 I"ll admit, I was a little giddy when the Signet reached out to me about this assignment. I already had
...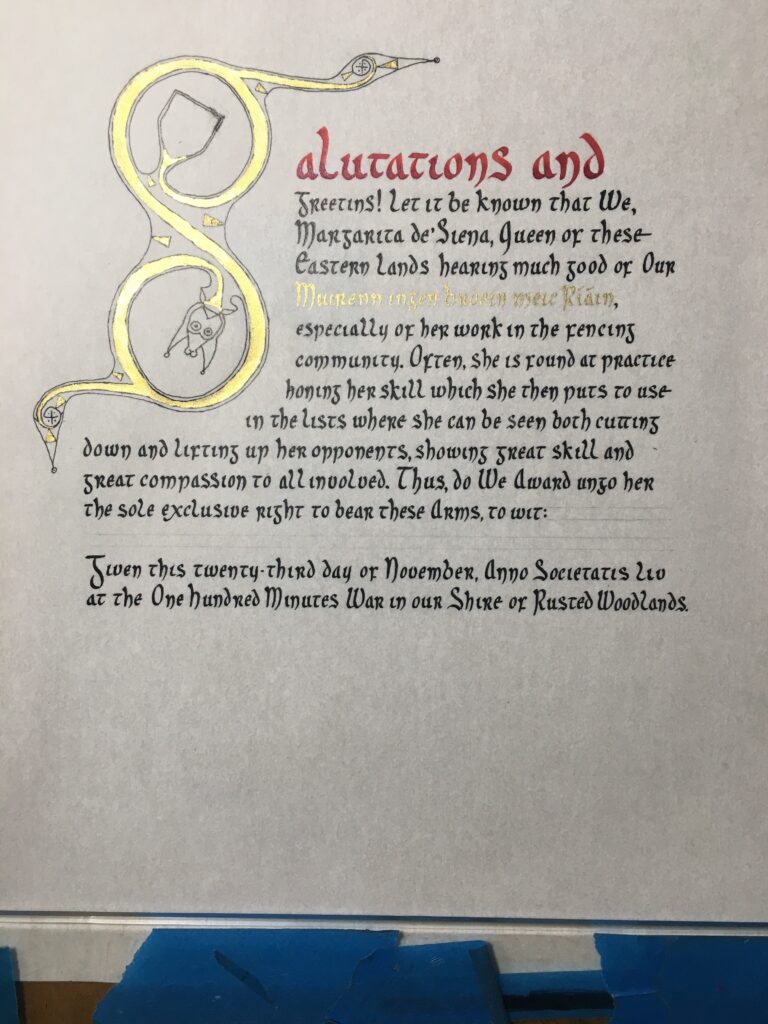 This scroll was a trial. It just didn"t" want to be. The first attempt was going really well. The paper
...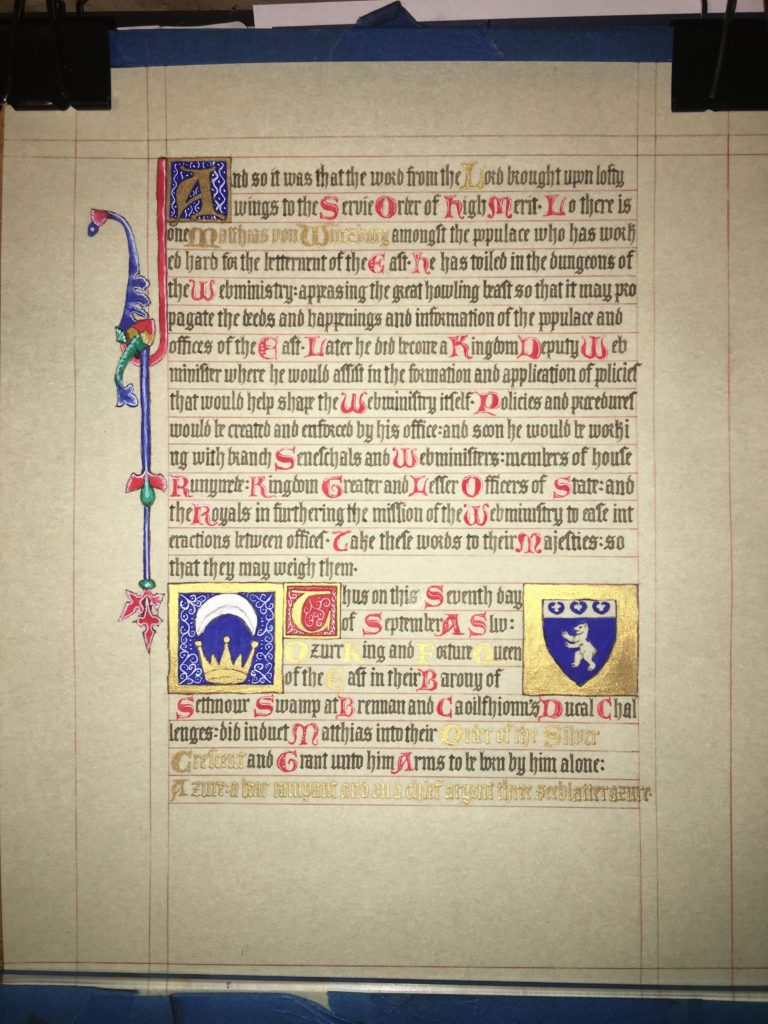 Another scroll for a member of the Webministry (sysadmins and web administrators). I was doubly surprised when I was sapped
...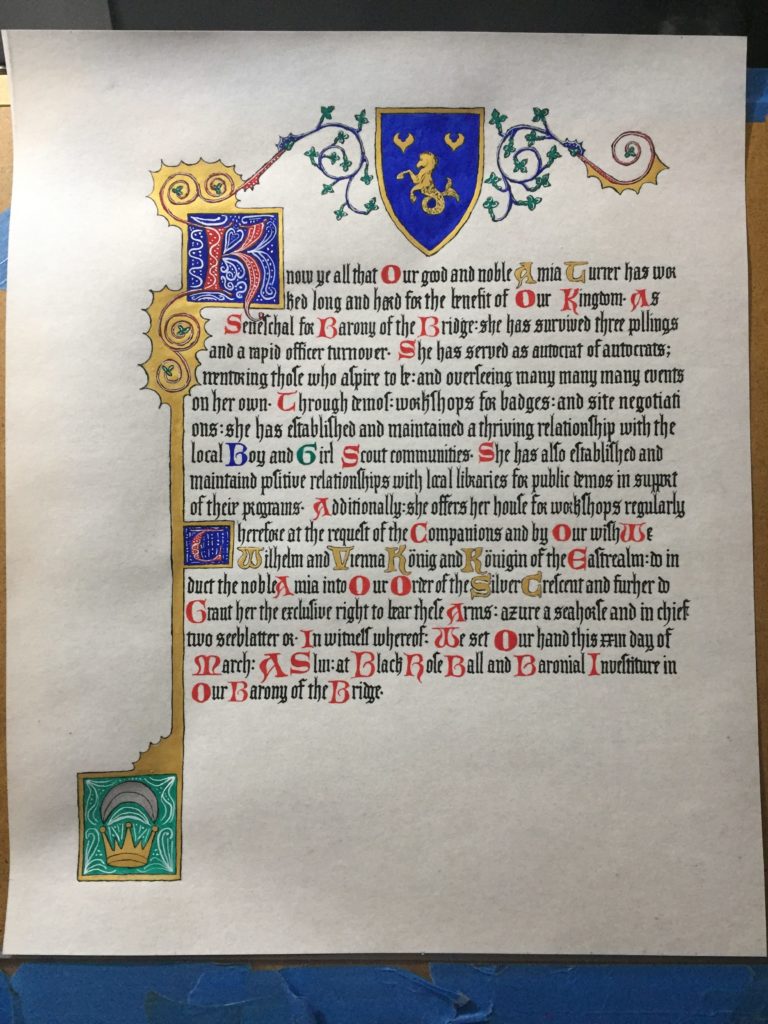 I was very happy to get a message from Fiona, letting me know that my apprentice sibling Amia was getting
...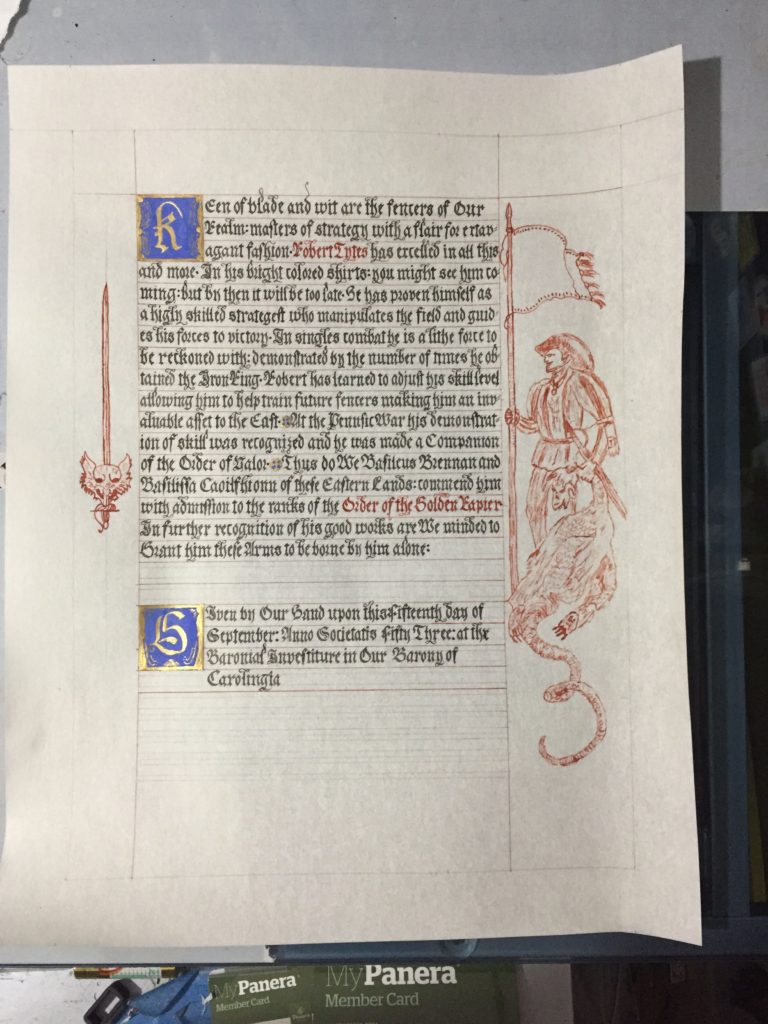 This was my first Gold level award that was actually assigned!  The other's I've done, I was requested, but the
...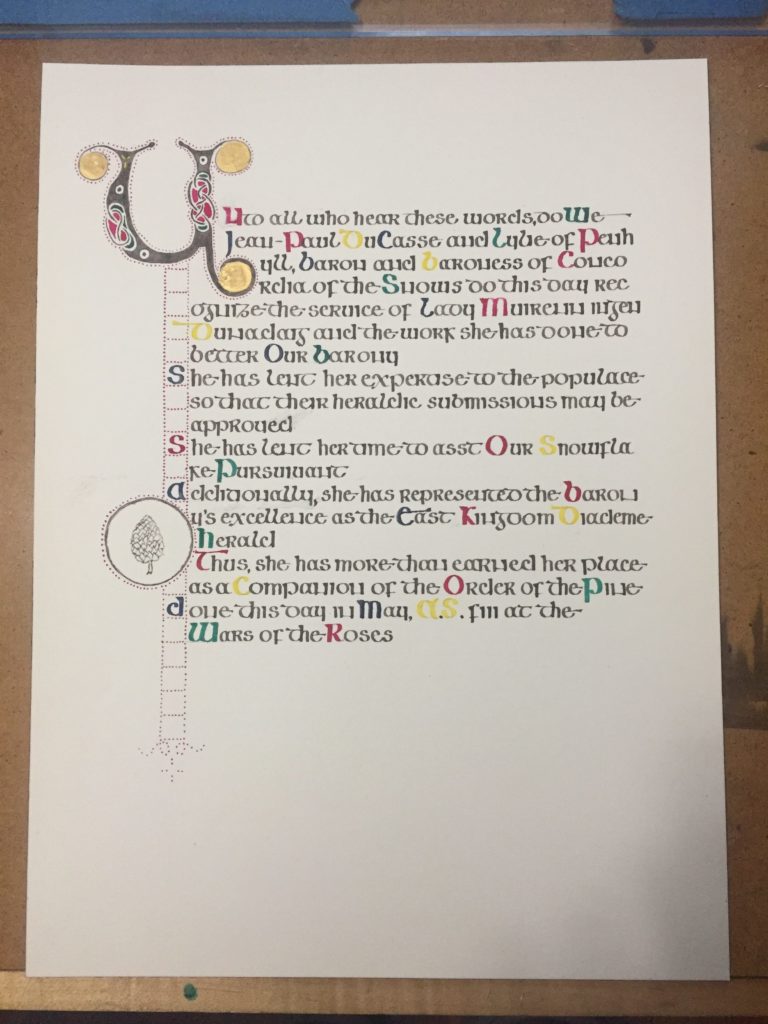 This was one of the drafts that were lost in the crash.  Muirenn has been a long time friend and
...
This was a fun one!  As I started digging to see what I could do for Illumination and style, I
...