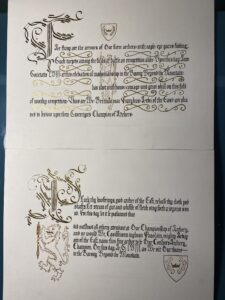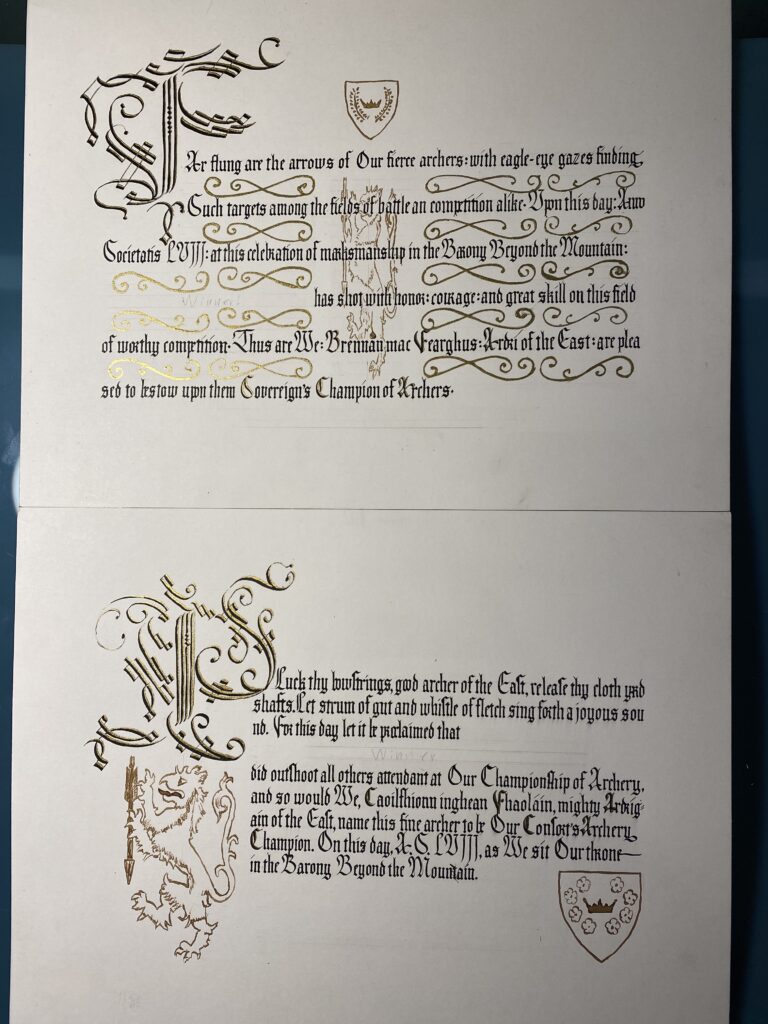 I had the pleasure of taking accepting the assignment for the Consorts and Sovereigns Archery Champion scrolls.
Really happy with how these turned out. I used the Cadel F that I had put together, and the P taken from the manuscript, Mira calligraphiae monumental. I decided to use the page layout as inspiration for the Sovereign's scroll, and the Cadel for the Consort's. The only tracing work that was done, was for the tyger and crests. Rather proud of how I free-handed the Cadels.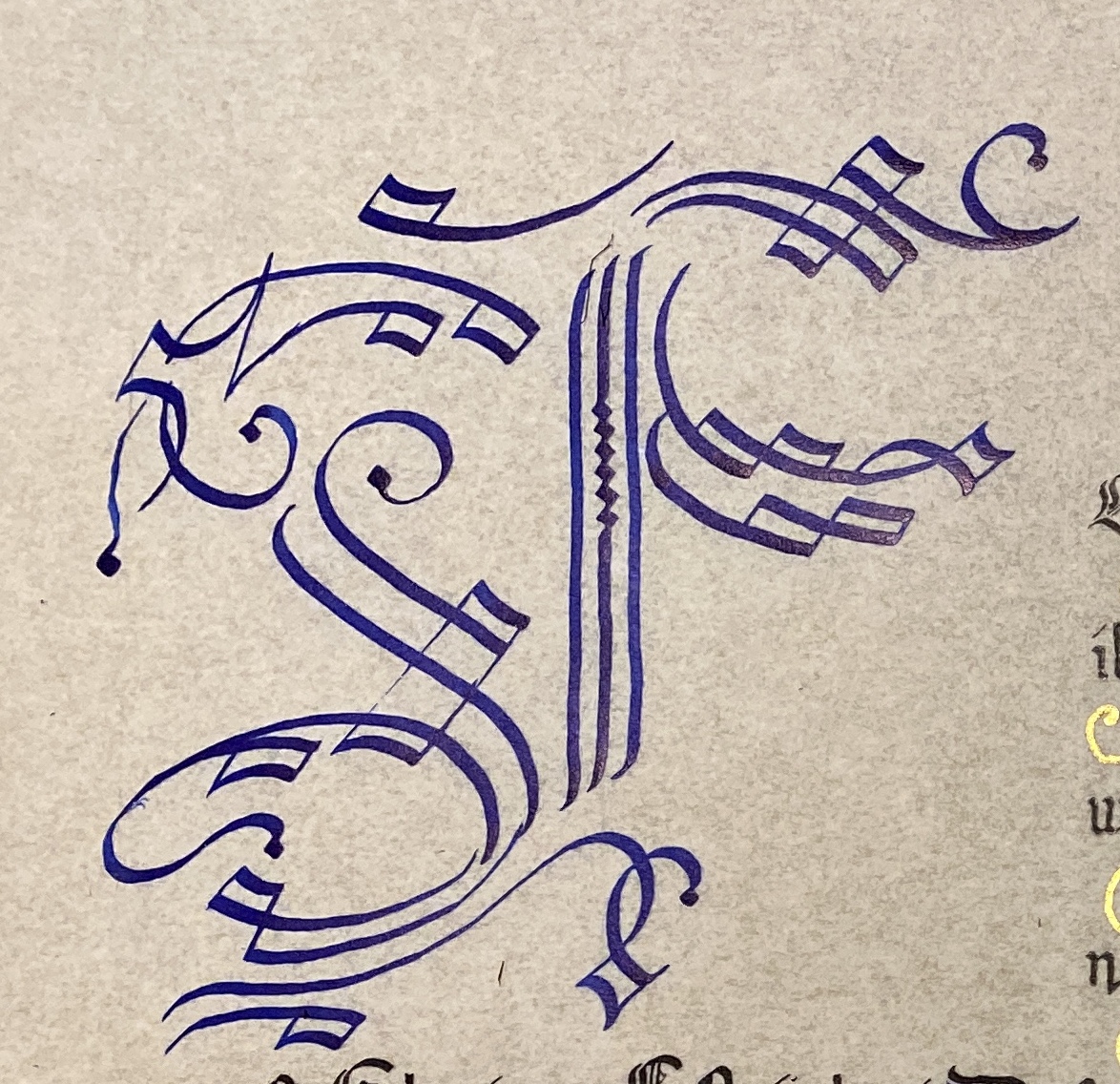 Words:
Consort's Champion

Pluck thy bowstrings, good archer of the East, release thy cloth yard shafts. Let strum of gut and whistle of fletch sing forth a joyous sound. For this day let it be proclaimed that


did outshoot all others attendant at Our Championship of Archery, and so would We, Caoilfhionn inghean Fhaoláin, mighty Ardrígain of the East, name this fine archer to be Our Consort's Archery Champion. On this day, A.S. LVIII, as We sit Our throne in the Barony Beyond the Mountain.
Sovereign's Champion

Far flung are the arrows of Our fierce archers, with eagle-eye gazes finding such targets among the fields of battle and competition alike. Upon this day, Anno Societatis LVIII, at this celebration of marksmanship in Barony Beyond the Mountain,


has shot with honor, courage, and great skill on this field of worthy competition. Thus are We, Brennan mac Fearghus, Ardrí of the East, are pleased to bestow them up on them Sovereign's Champion of Archers.