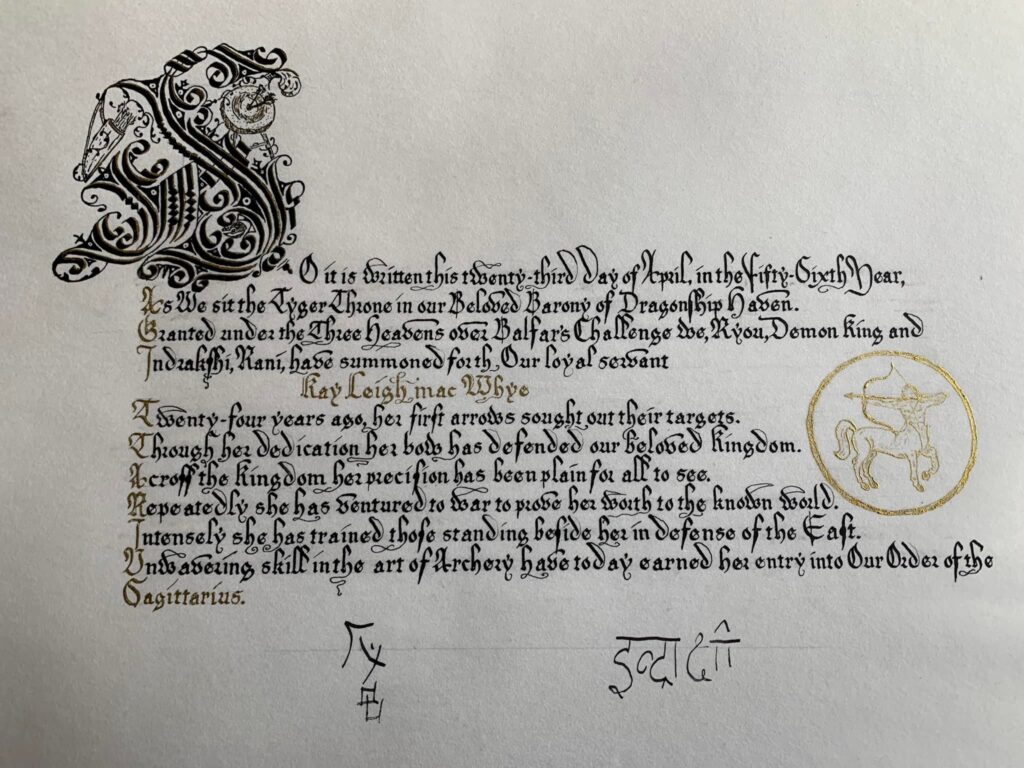 This was a fun one. Kay Leigh is another EK Scribe that I've known from the start of my scribal
...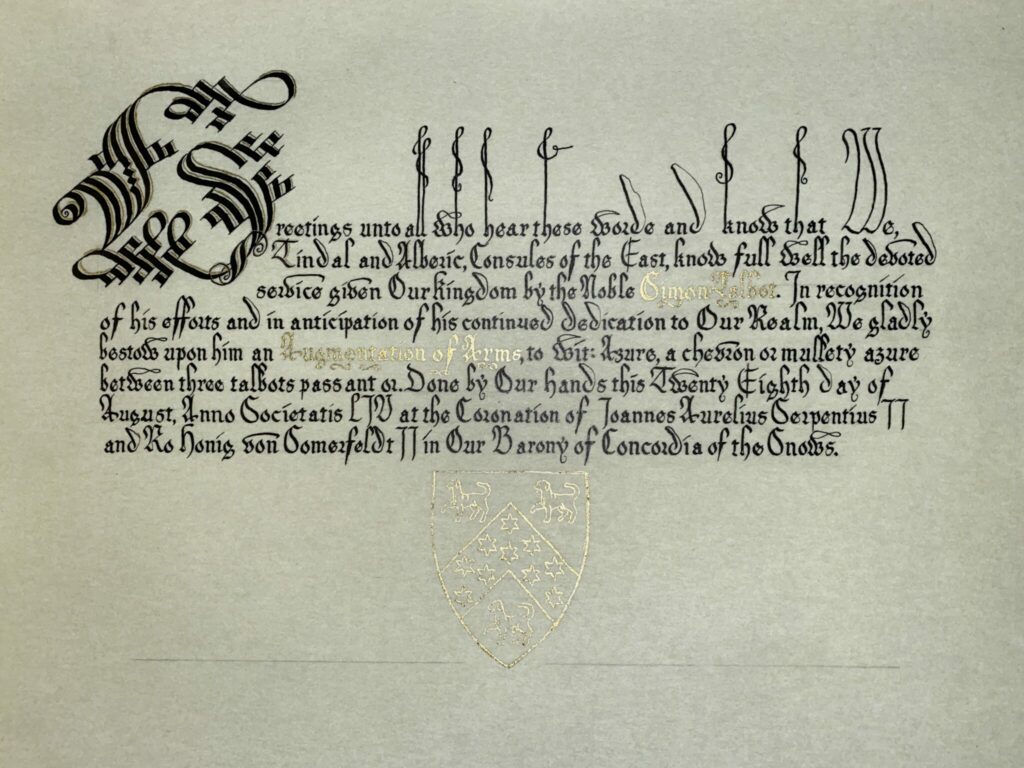 And with that, another Webminister has received a scroll made by me, this time Simon Talbot. Simon was honored along
...
This was one of those scrolls that just kind of fell into my lap. Audry"s student, Octavia had worked on
...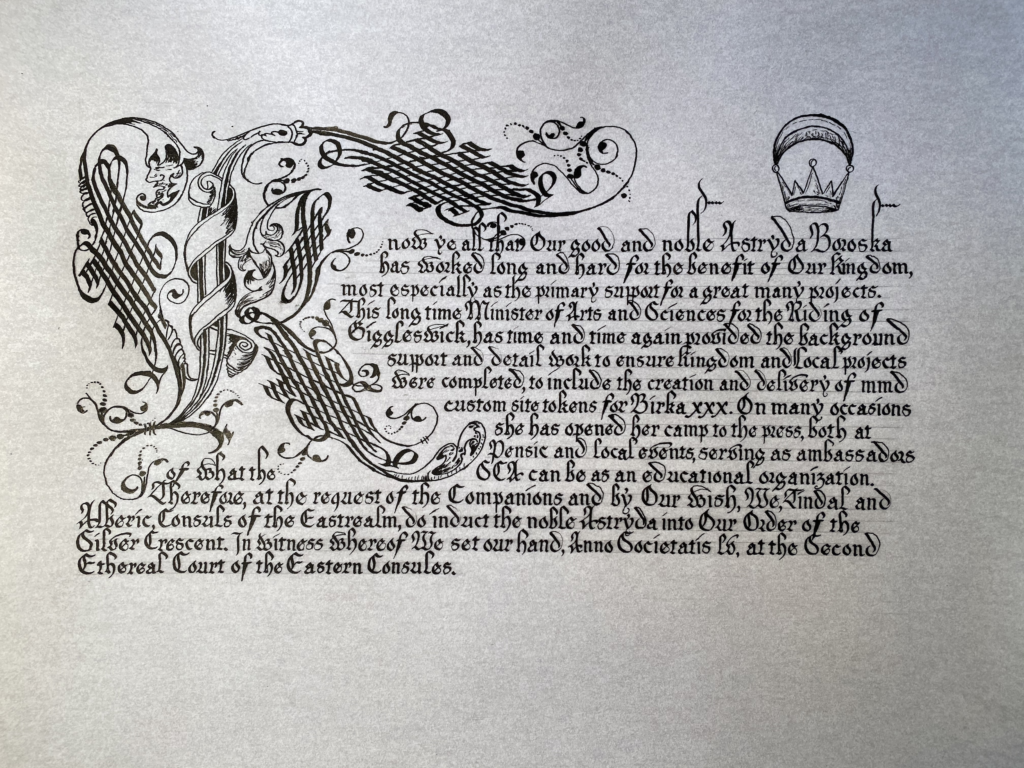 Took on this assignment and was at a loss for what to do for illumination. I"d did some searching through
...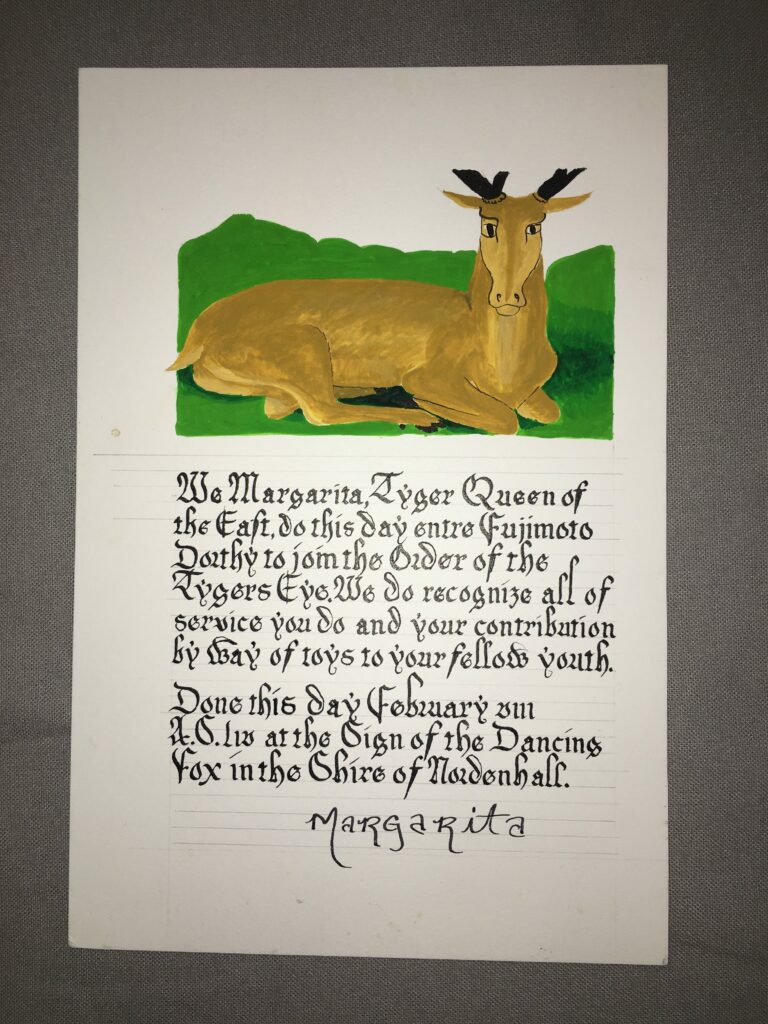 And there I was, sitting in the Sanctuary, practicing some calligraphy when I hear "Faolán! Drop what you"re doing and
...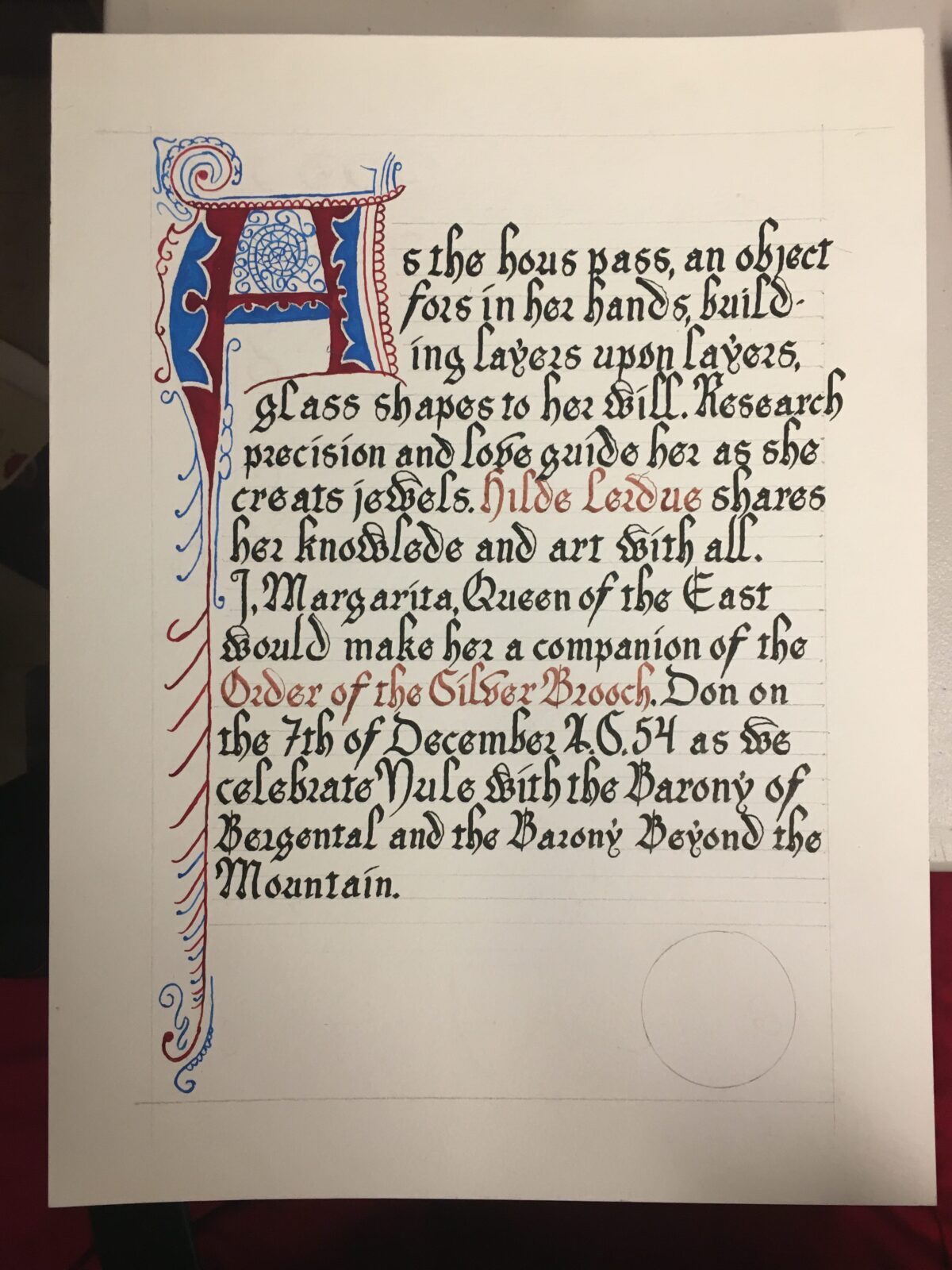 This was a fun one. Originally we had not planned to go to the Barony Beyond the Mountain / Bergental
...
Baroness Lylie of Penhyll reached out to me for her Barons write!  I was beside myself with glee.  As writs
...
Originally this had been done as a fun quote piece in my practice book.  It turned out REALLY well, and
...
So this past Saturday was the 100 Minutes War in North New Jersey. I dropped off a scroll at East
...