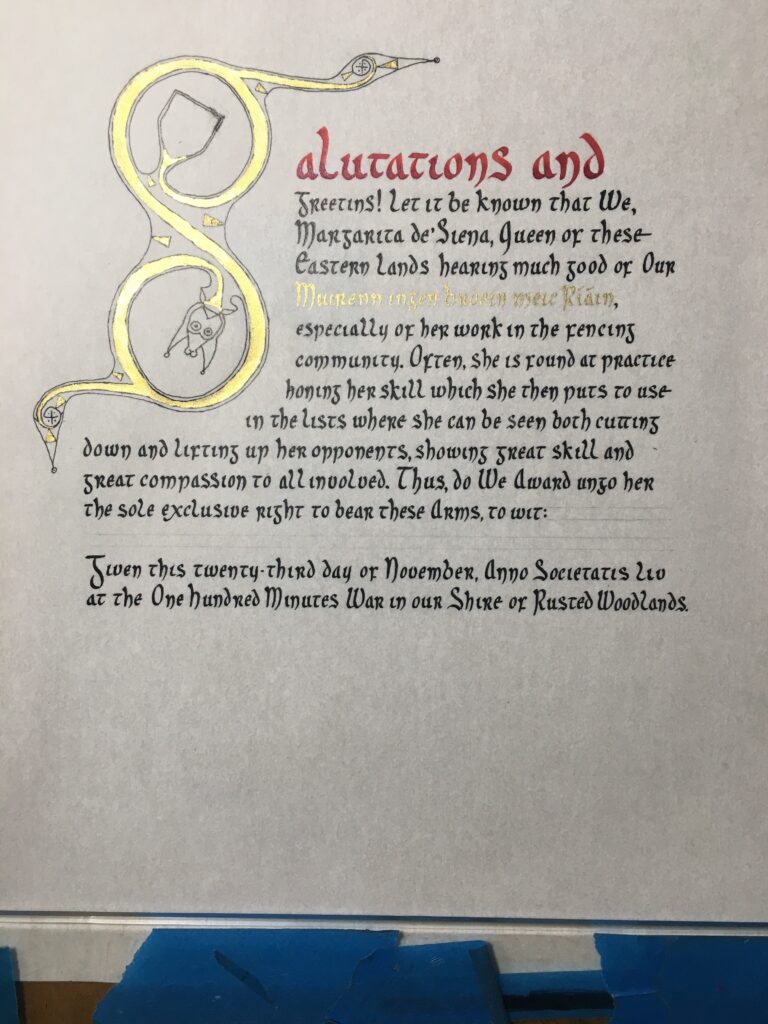 This scroll was a trial. It just didn"t" want to be. The first attempt was going really well. The paper
...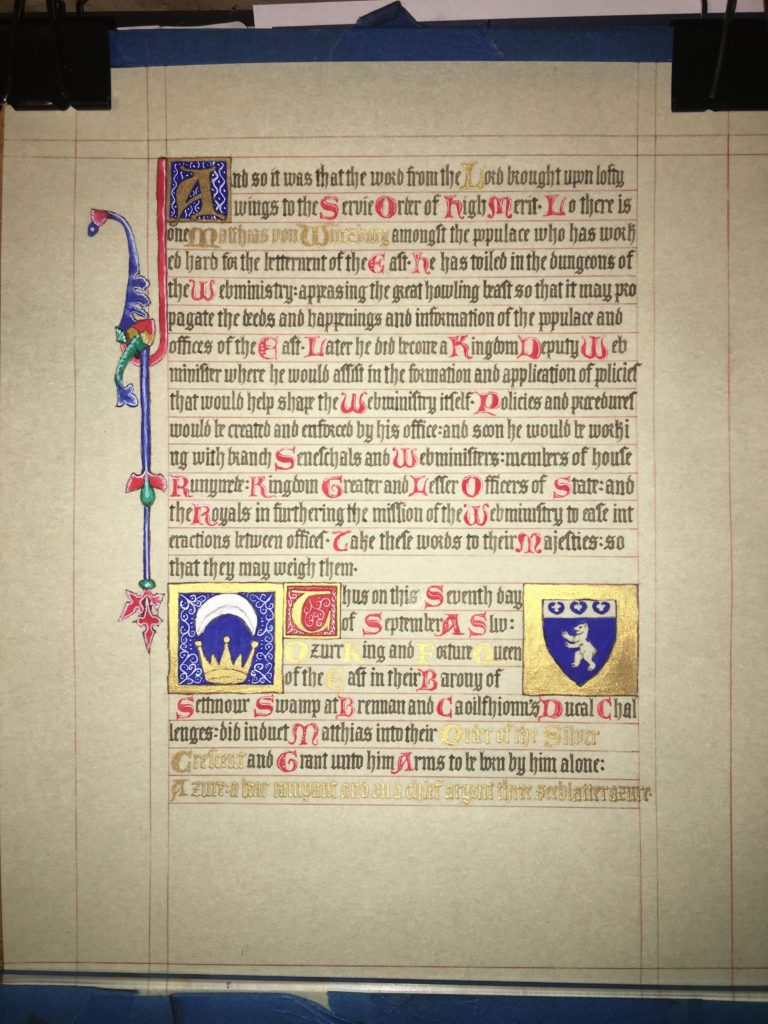 Another scroll for a member of the Webministry (sysadmins and web administrators). I was doubly surprised when I was sapped
...
While I"m happy to do another scroll for Matija, this one came with mixed emotions. Not towards him, but to
...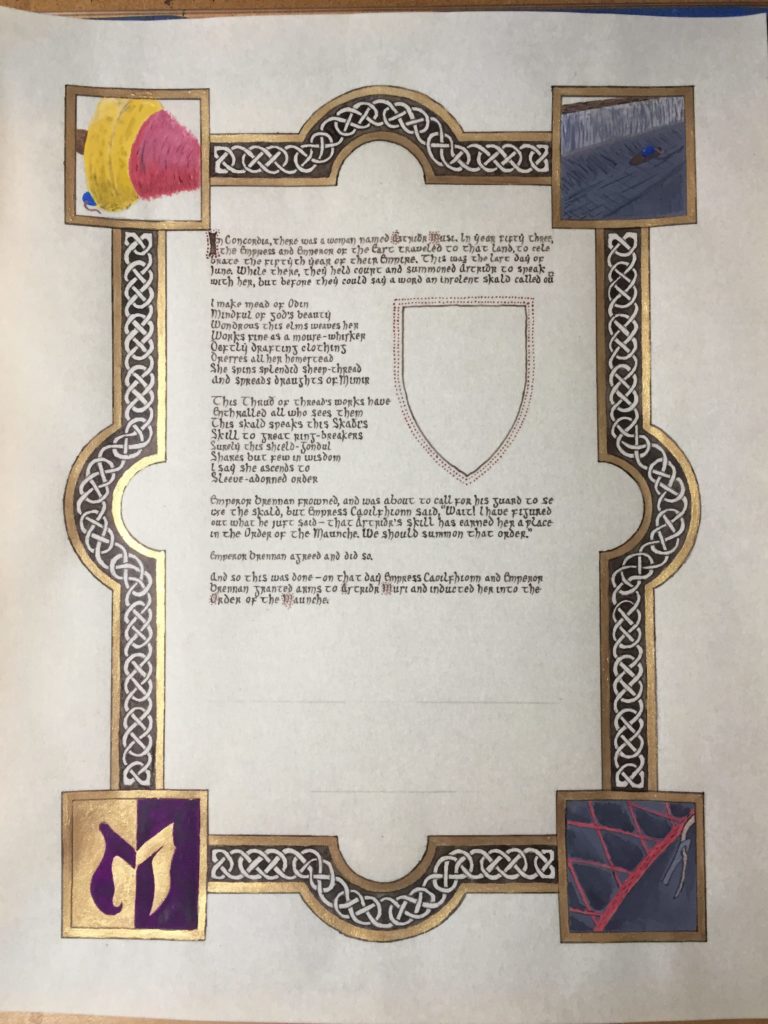 So a good friend reached out to me and asked if I'd like to do a Maunche for her Apprentice. 
...
This was a fun one!  As I started digging to see what I could do for Illumination and style, I
...
My friend Keziah requested a custom berth announcement scroll for some friends of hers.  Turnes out they're huge Lord of the
...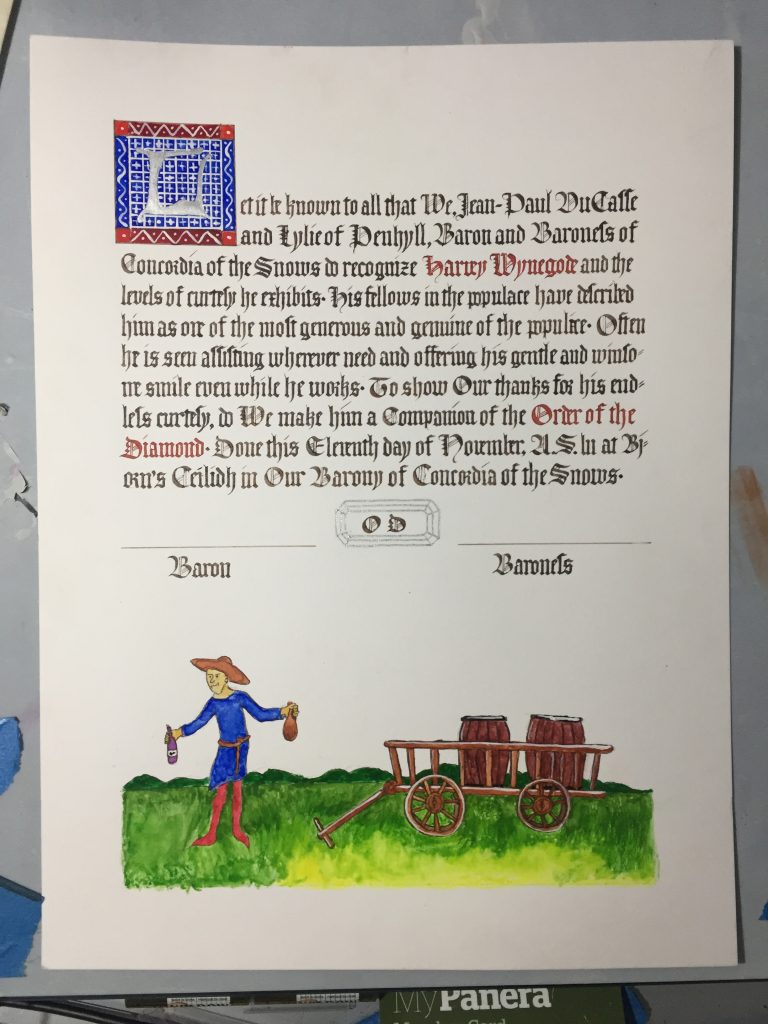 This was a fun scroll to take on.  Harvey Wynegode's persona is of a 14c English Wine Merchant.  Unfortunately, I
...
Two weeks before the due date, I woke up to a request from Dutchess Etheldreda asking me if I was
...
After cranking out a few Baronial awards based off of the Vespasian Psalter, I wanted to change it up a
...
Most recipants I get to know after they've received their scrolls. This is one of the few, where not only
...