So excited for this team up! I've admired Katrusha's work for a long while now. Due to various life and
...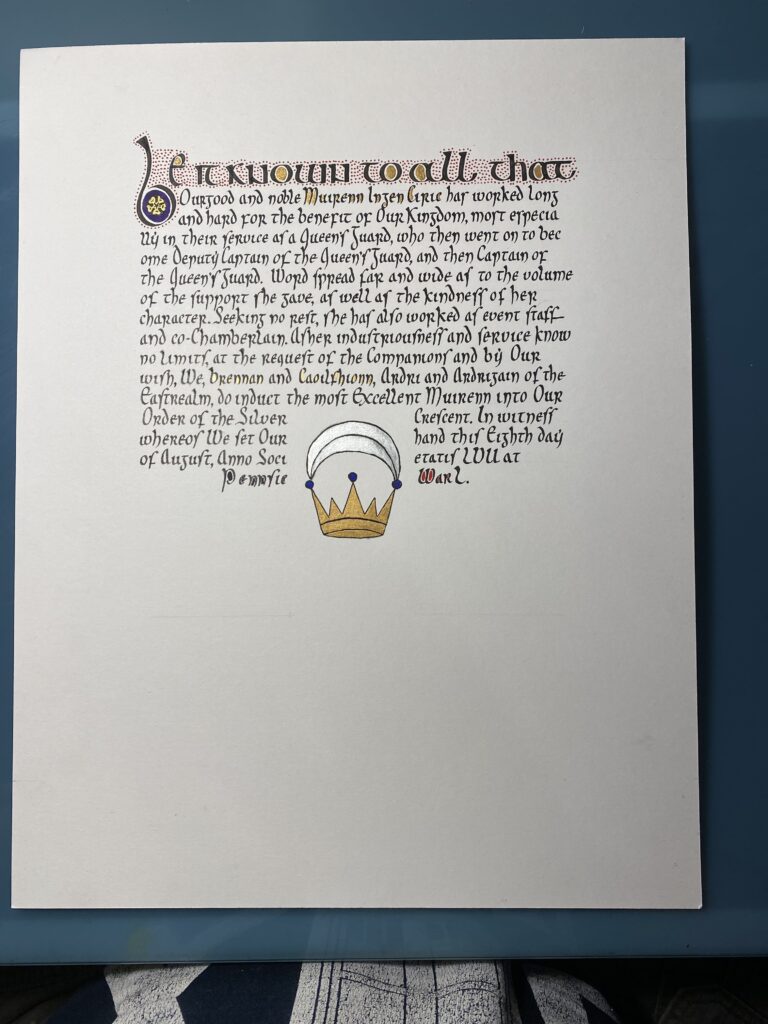 It's been a while since I've done something Irish-themed. In this case, 10th Century Irish. I was able to find
...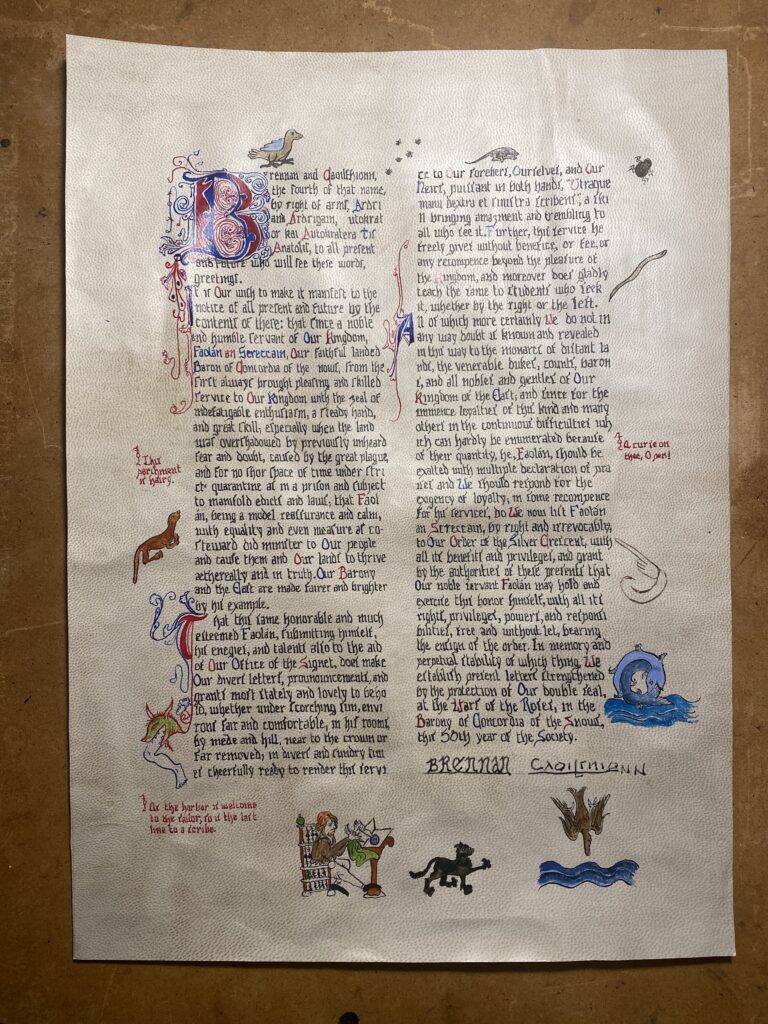 What a Surprise! I've been made a Companion of the Order of the Silver Crescent, the East Kingdoms Order of
...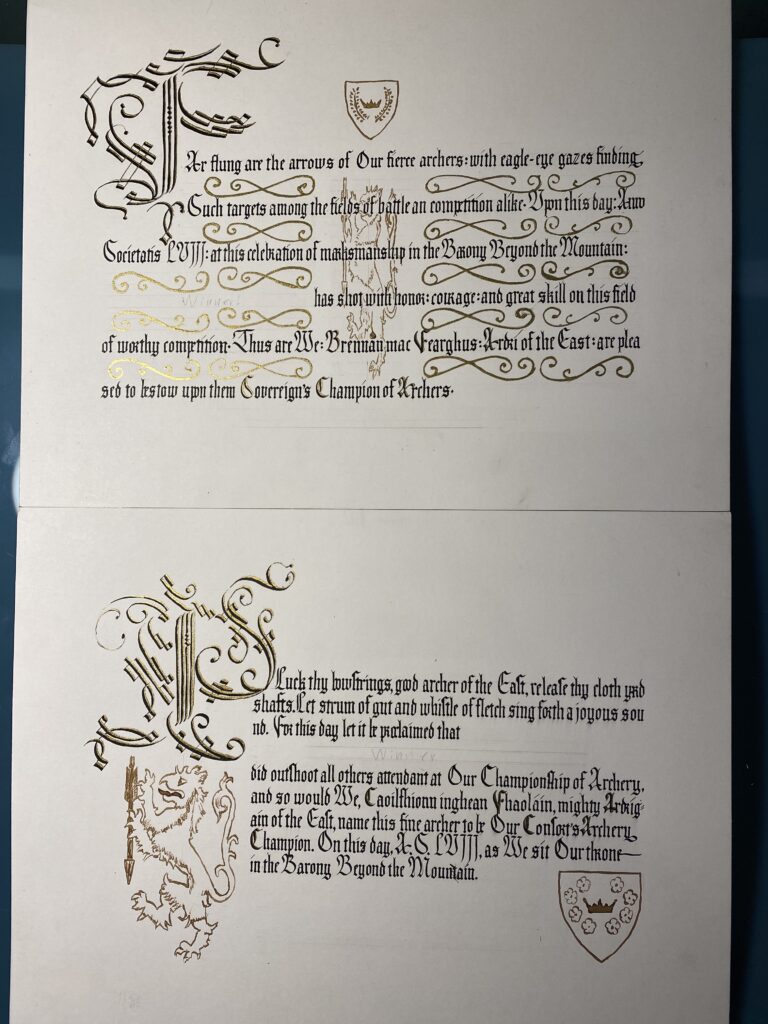 I had the pleasure of taking accepting the assignment for the Consorts and Sovereigns Archery Champion scrolls. Really happy with
...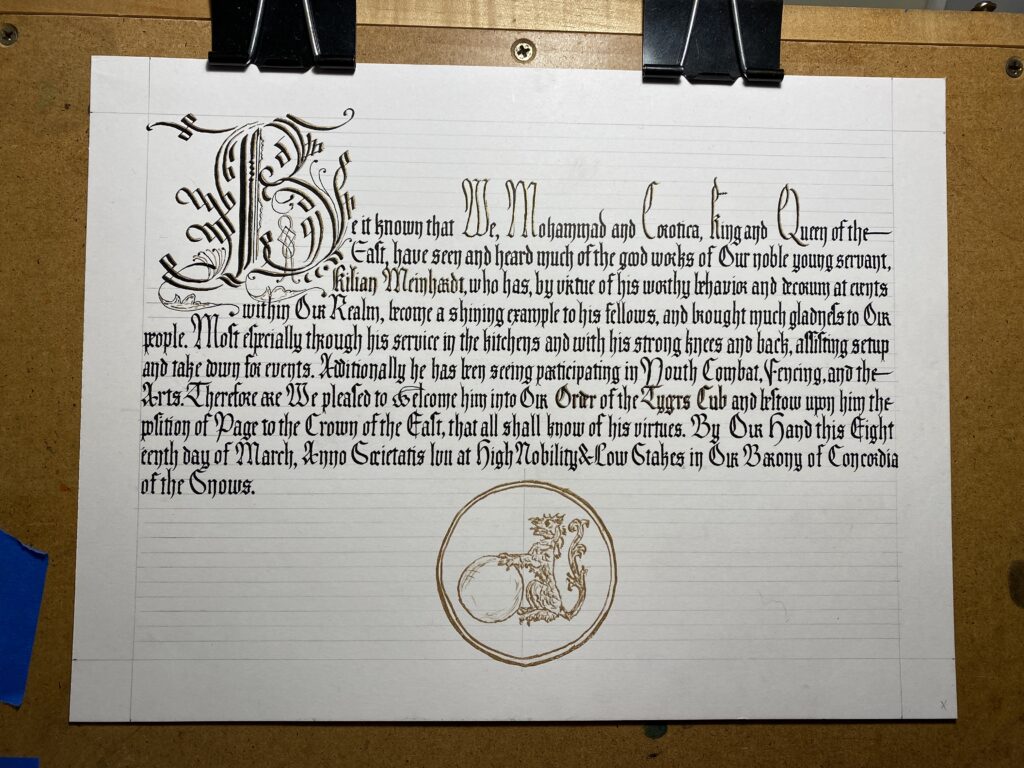 To say I was giddy when I received this assignment is an understatement. I've known the Meinhardt family for a
...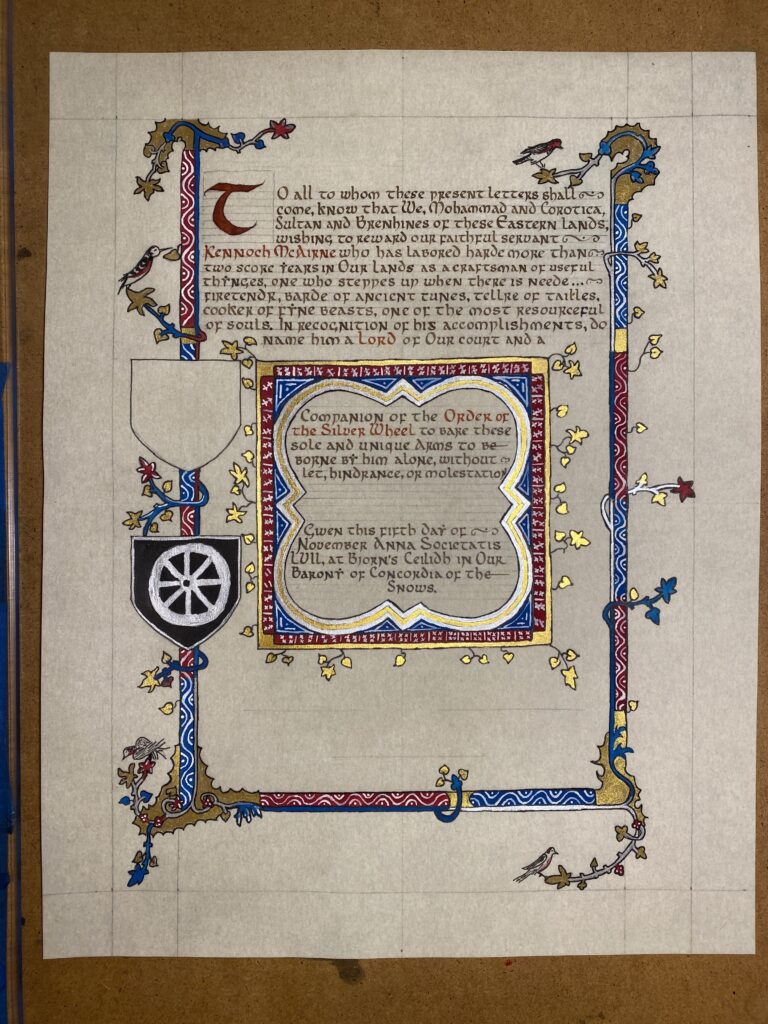 Every now and then, a scroll ends up having an adventure before it's given out. This one was no exception.
...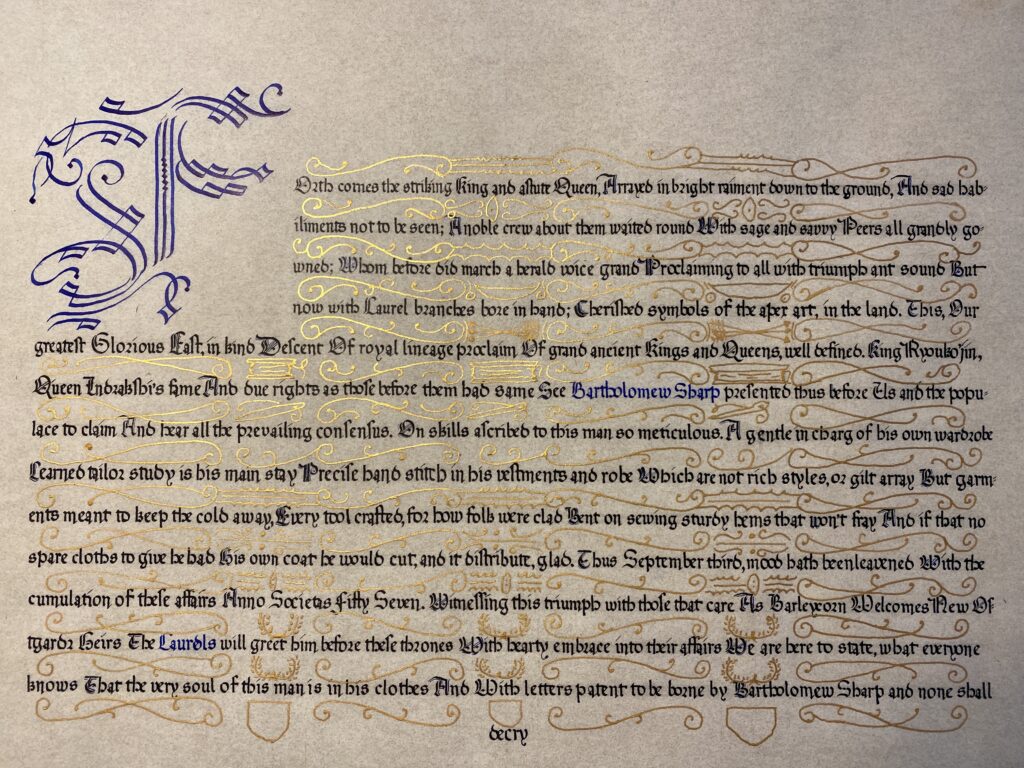 July 20th, this is my first Peerage Scroll assignment in the East Kingdom! Tagged for the assignment, words of encouragement
...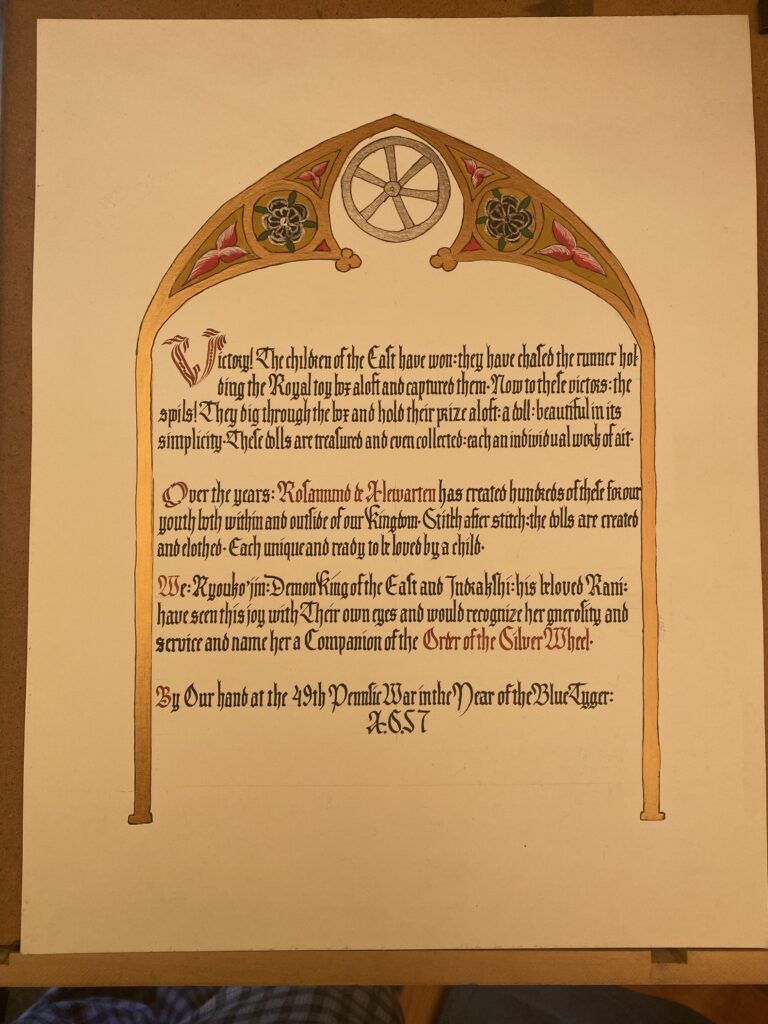 This assignment was a delightful last-minute assist right before Pennsic. Ellesbeth had reached out looking for an assist. The scroll
...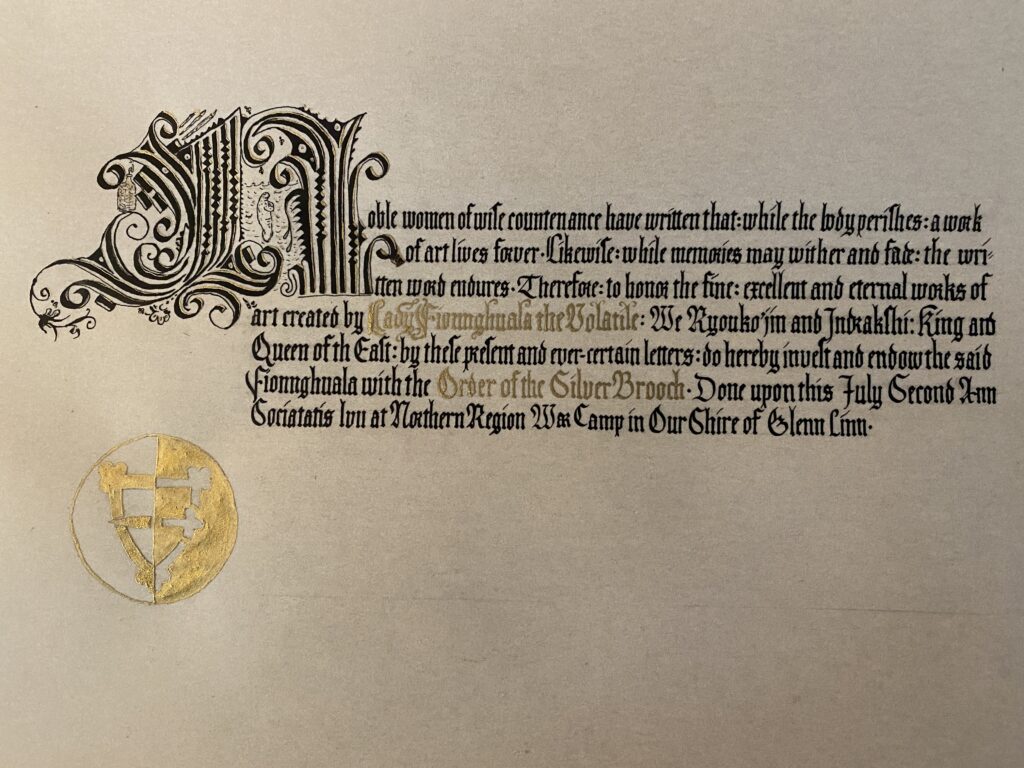 I was happy to take on the assignment, unfortunately, it was before roses which is a very prep-heavy event for
...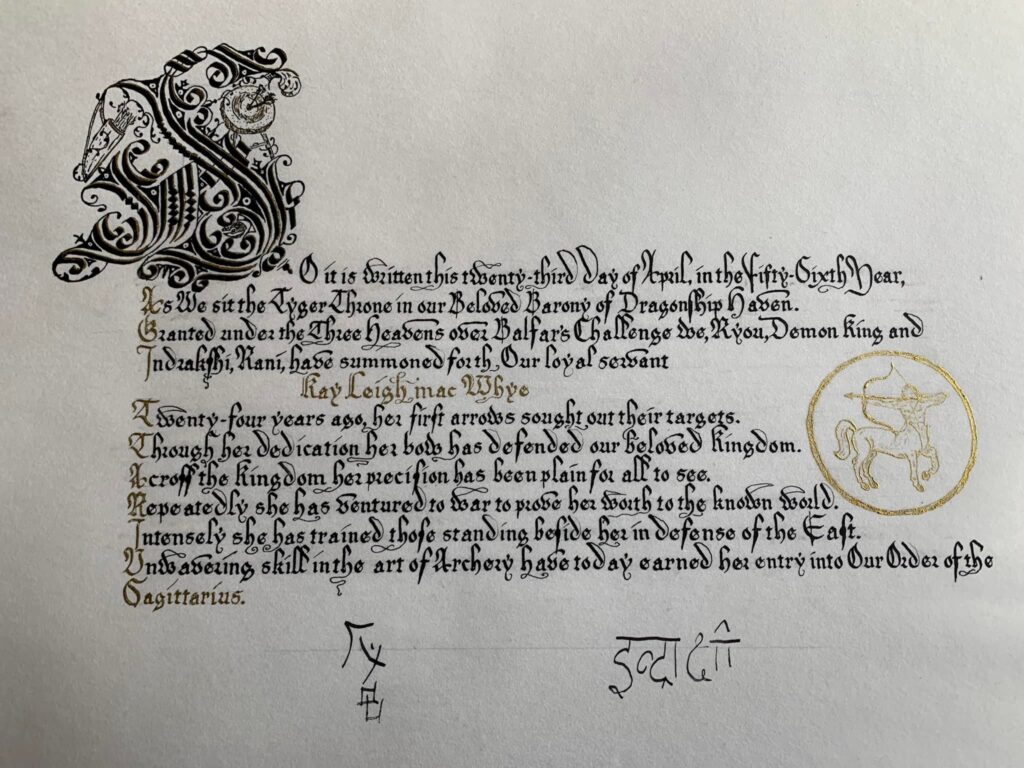 This was a fun one. Kay Leigh is another EK Scribe that I've known from the start of my scribal
...