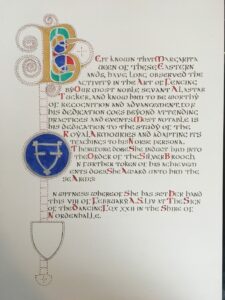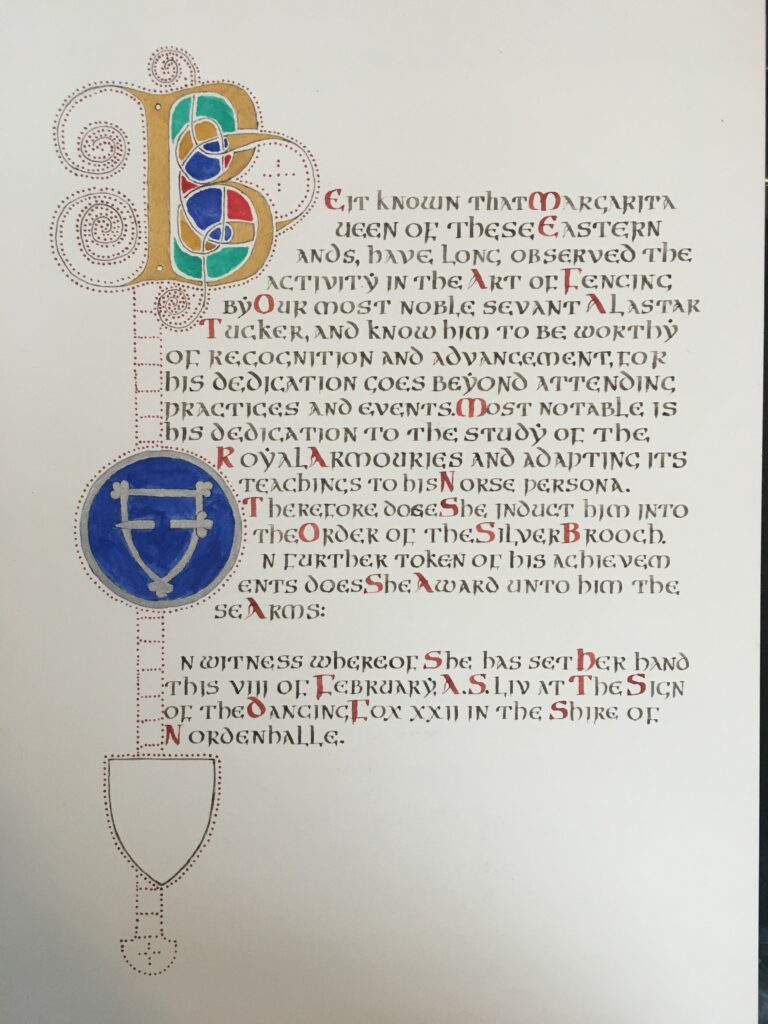 I"ll admit, I was a little giddy when the Signet reached out to me about this assignment. I already had two others on my plate for the end of the month, but they were calligraphy only. I"m quite happy that through some careful planning I was able to wiggle this into the space between the other two.
Due to some life events, I was not, however, able to do the illumination that I wanted to for this piece. Time just really wasn"t on my side, but I was able to make do with what I had at my disposal.
The idea of him studying a later period manuscript, Royal Armouries, and was adapting it to his Norse persona was an interesting idea to work with. My original plan was to replicate images from it, but do them up in a Norse style, but again, time. I ended up working from the Vespasian Psalter. The biggest tweak I made was not using black for the illuminated capital, but gold. The other that is planned will be adding his arms in Littera Bastarda, once they"re registered.
Words
Be it known that Margarita Queen of these Eastern Lands, have long observed the activity in the Art of Fencing by Our most noble servant Alastar Tucker, and know him to be worthy of recognition and advancement, for his dedication goes beyond attending practices and events. Most notable is his dedication to the study of the Royal Armouries and adapting its teachings to his Norse persona. Therefore dose She induct him into the Order of the Silver Brooch. In further token of his achievements does She award unto him these Arms:
(space for modern arms in period style)
In witness whereof She has set Her Hand this 8th day of February, Anno Societatis LIV(54), at The sign of the Dancing Fox XXII in the Shire of Nordenhalle.
Materials
Iron Black Walnut ink
W&N gold guache
Reeves guache
Monoline Tool (for all of the little dots