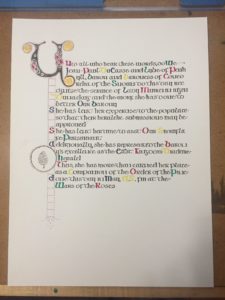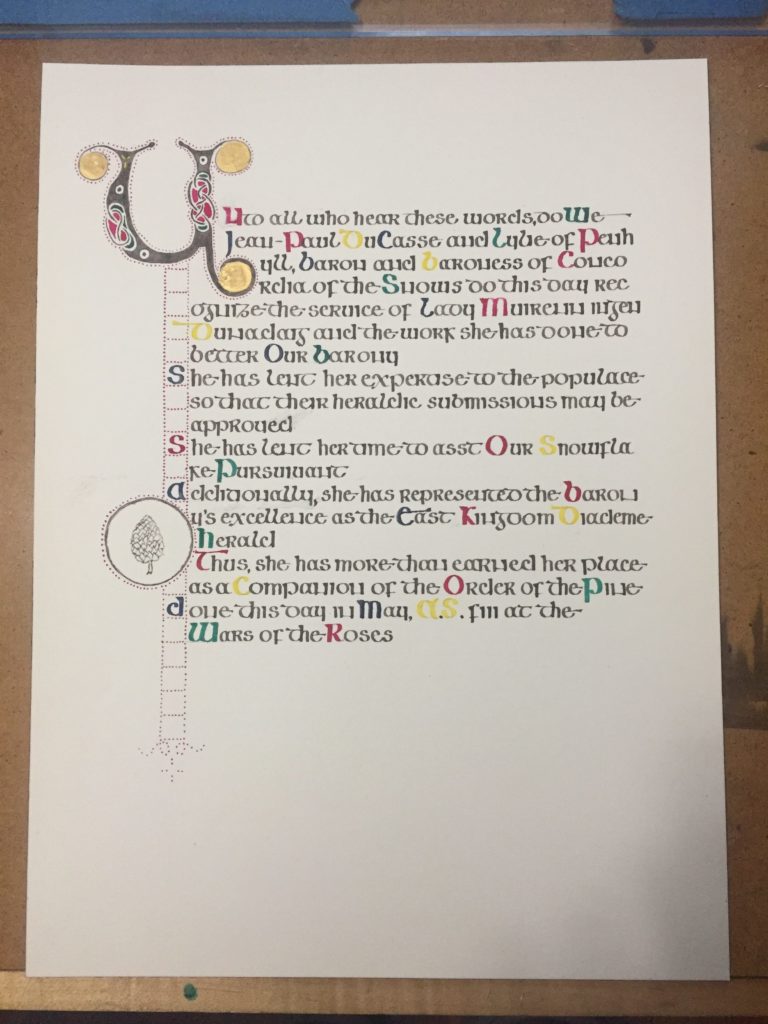 This was one of the drafts that were lost in the crash.  Muirenn has been a long time friend and I was tickled when I was asked to do this scroll for her.  This scroll was done in tandem with another scroll (AoA).  The Joys of being a Kingdom and Baronial scribe is sometimes you get hit with double duty

Unto all who hear these words, do We Jean-Paul DuCasse and Lylie of Penhyll, Baron and Baroness of Concordia of the Snows do this day recognize the Service of Lady Muirenn ingen Dúnadaig and the work she has done to better our Barony. She has lent her expertise to the populace so that their heraldic submissions may be approved. She has lent her time to assist Our Snowflake Pursuivant.
Additionally,she has represented the Barony's excellence as the East Kingdom Diademe Herald. Thus, she has more than earned her place as a Companion of the Order of the Pine. Done this day in May, Anno Societatis Fifty Three at the Wars of the Roses.