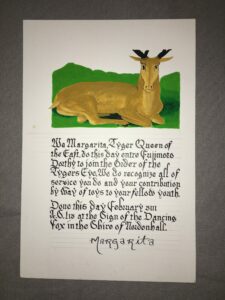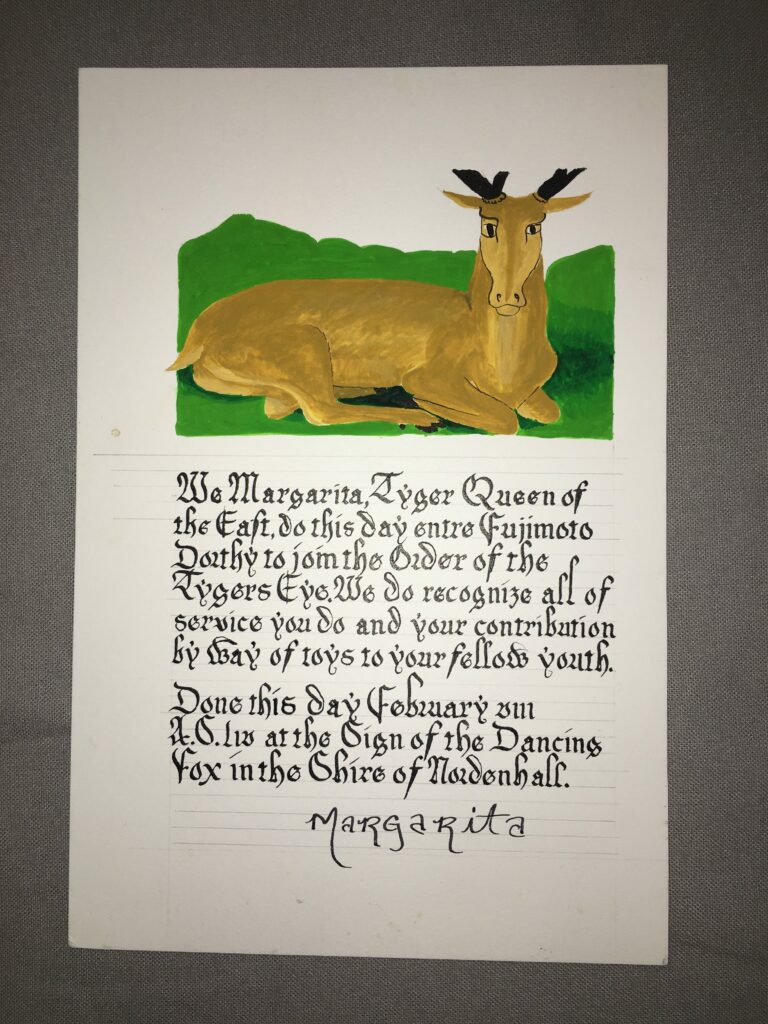 And there I was, sitting in the Sanctuary, practicing some calligraphy when I hear "Faolán! Drop what you"re doing and grab your kit!" another Event Expedient Scroll was about to become a thing.
Our Queen had struck again, this time with three new companions to the Order of the Tyger"s Eye, given to the teens of the East who already have a Tyger"s Cub and are not yet old enough for an Award of Arms.
My wonderful wife was in the area when she heard our Queen mentioning that she needed words and calligraphers.
And wordsmith she did and turn those words into calligraphy I did.
We Margarita, Tyger Queen of the East, do this day entre Fujimoto Dorthy to join the Order of the Tyger"s Eye, We do recognize all of the service you do and your contribution by way of toys to your fellow youth.

Done this day February VIII A.S. LIV at the Sign of the Dancing Fox in the Shire of Nordenhall.
Noodler"s bulletproof black ink
Leonardt 1mm nib