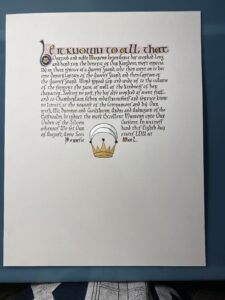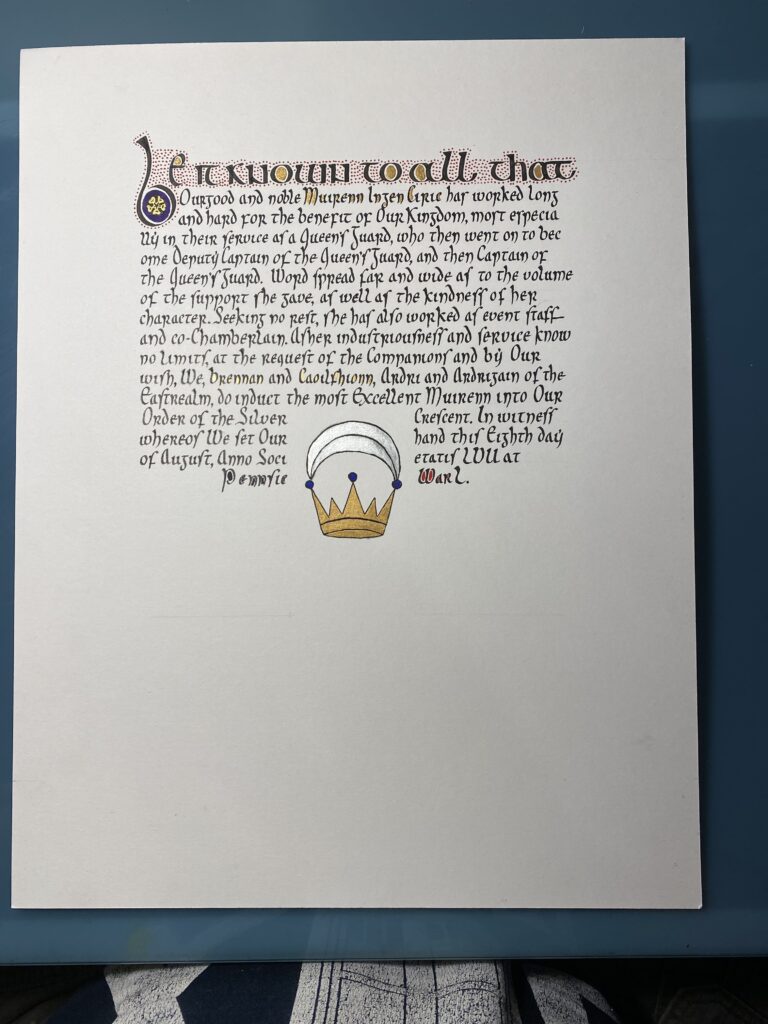 It's been a while since I've done something Irish-themed. In this case, 10th Century Irish. I was able to find a manuscript, Book of Armagh. IE TCD MS 52, which fit the period and included both Insular Half-Uncial and Insular Minuscule scripts. Scripts that I'm already quite familiar with and comfortable with. I pulled a lot of inspiration from browsing this manuscript but ended up making things a little simpler than I would have liked for the sake of time. (life kept getting in the way between accepting the assignment and actually executing it)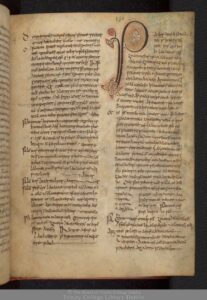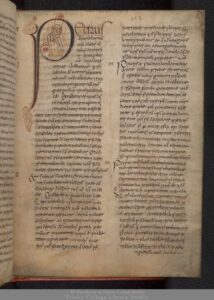 Words:
Be it known to all that Our good and noble Muirenn Ingen Ciric has worked long and hard for the benefit of Our Kingdom, most especially in their service as a Queen's Guard, who then went on to become Deputy Captain of the Queen's Guard, and then Captain of the Queen's guard. Word spread far and wide as to the volume of the support she gave, as well as the kindness of her character. Seeking no rest, she has also worked as event staff and co-Chamberlain. As her industriousness and service know no limits, at the request of the Companions and by Our wish, We, Brennan and Caoilfhionn Ardri and Ardrigain of the Eastrealm, do induct the most Excellent Muirenn into Our Order of the Silver Crescent. In witness whereof We set Our hand this 8th day of August, Anno Societatis LVIII(58), at Pennsic War 50.
The layout went though a couple different iterations and the capital went though a couple different forms. I did know that I did NOT want to do a "K", and there wasn't a "B" to be found anywhere in the manuscript, that I liked. As time passed I ended up stripping out more and more of what I wanted to do, for what I could do. I ended up going for elegance in simplicity.