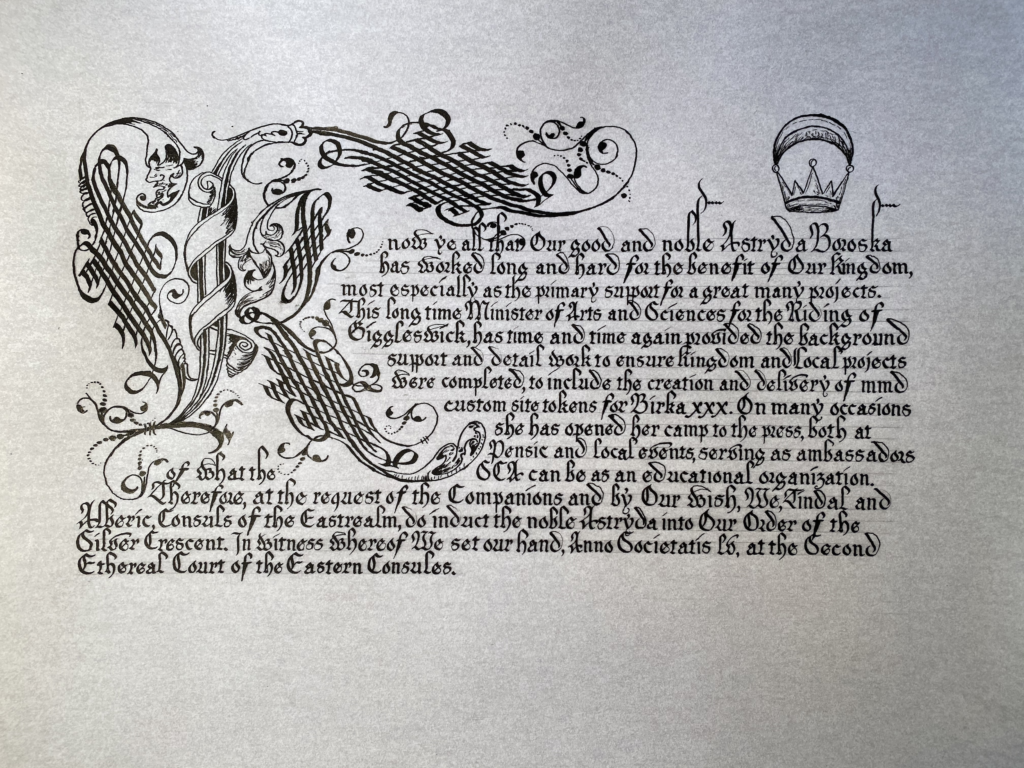 Took on this assignment and was at a loss for what to do for illumination. I"d did some searching through
...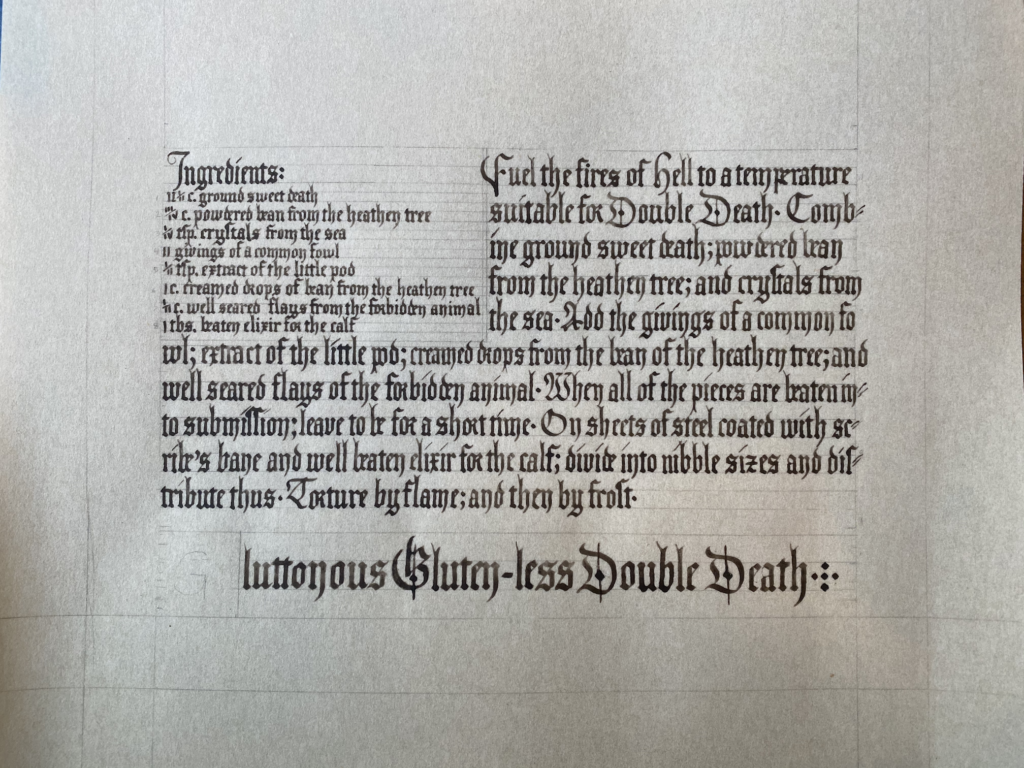 At the beginning of the 2020 lockdowns in the Eastkingdom, our Signet and a few others came up with an
...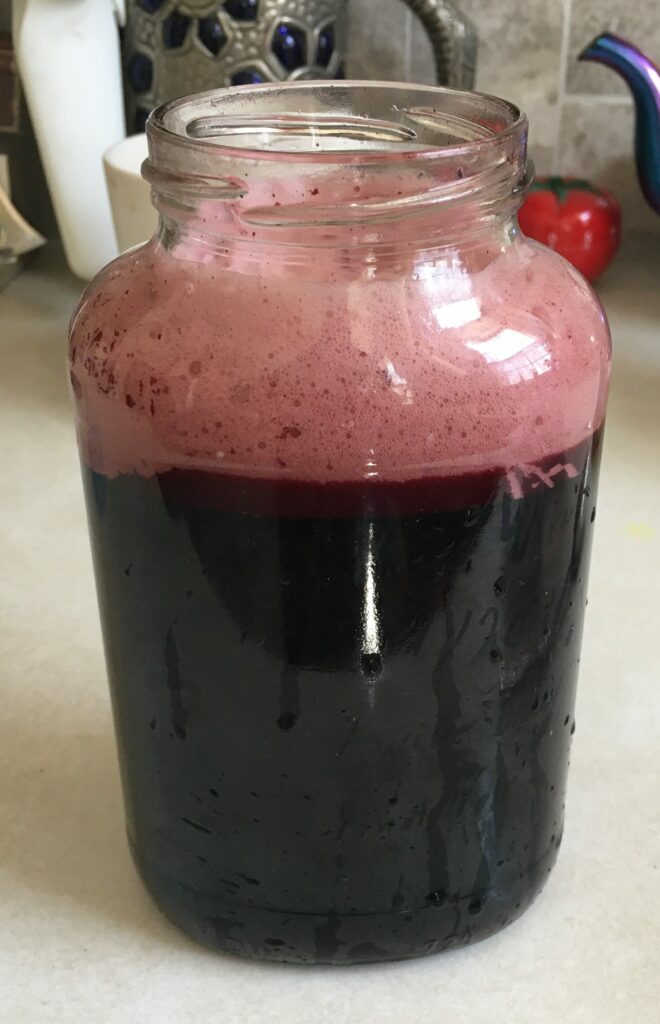 Back in September of 2019, while packing to move, I"d stumbled across two partial bottles of red wine. A sniff
...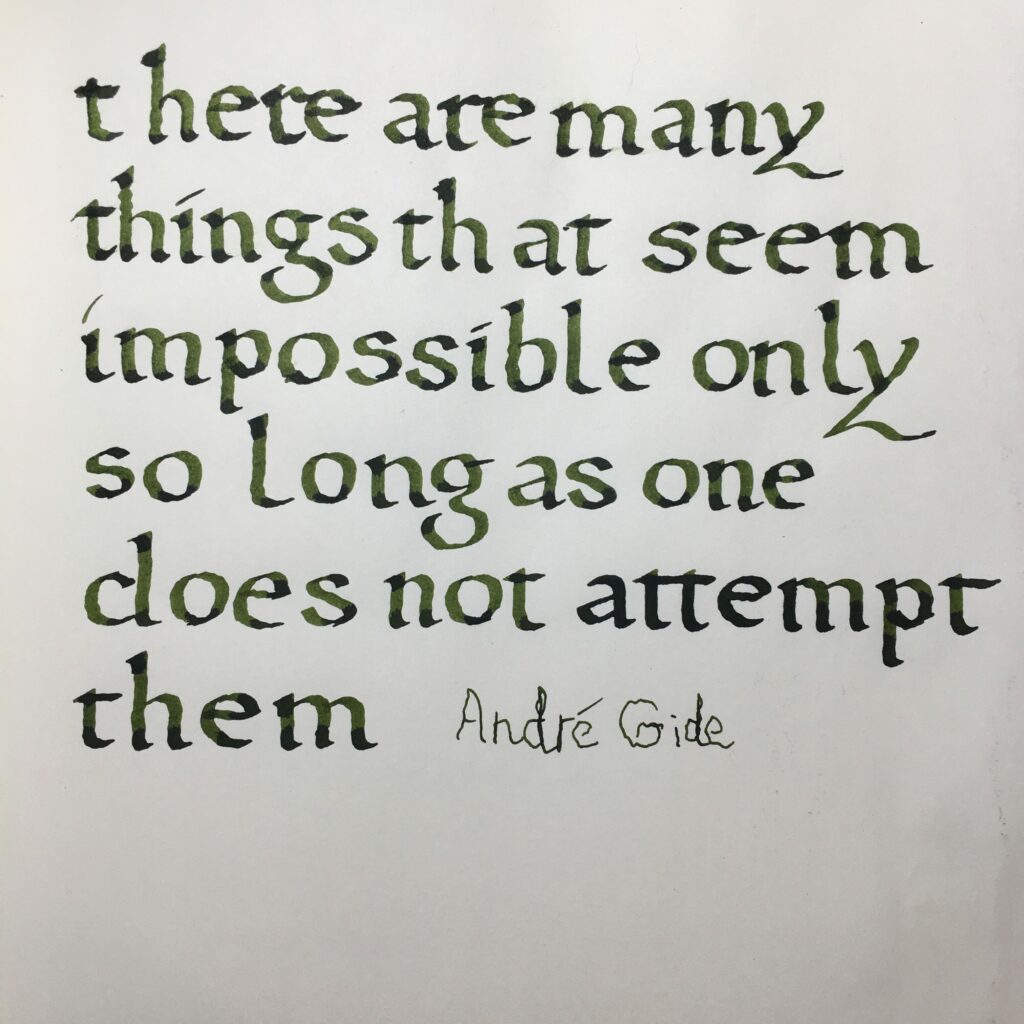 So this post had me thinking a lot about my friends who are left-handed. Several of which have lamented not
...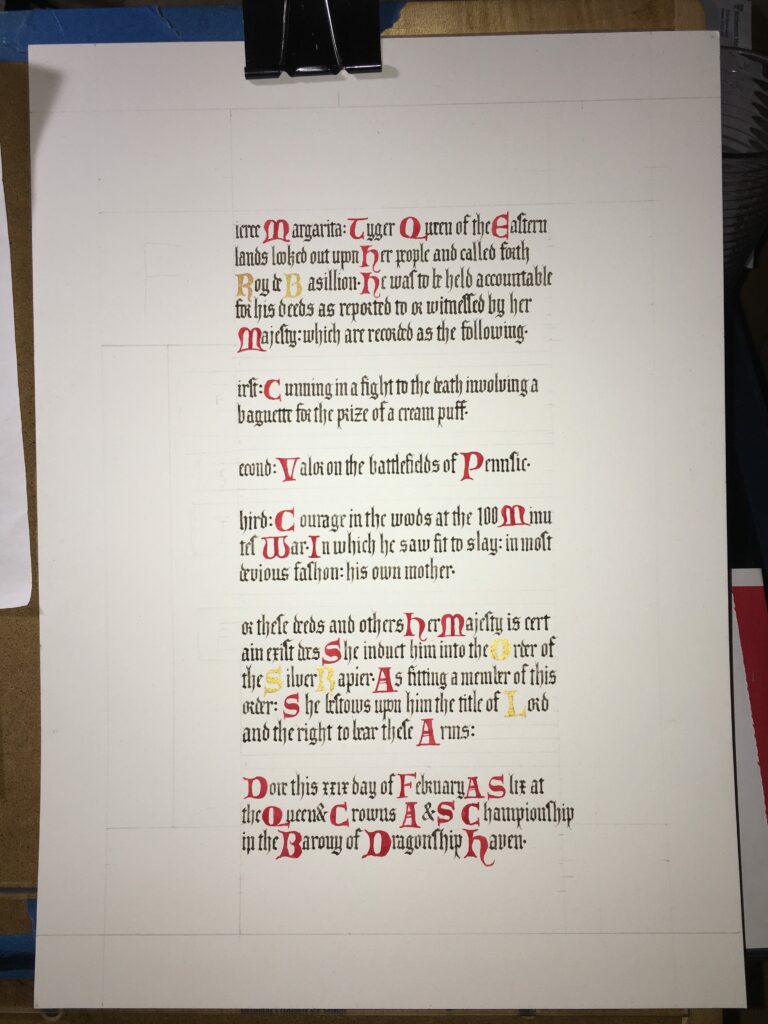 Do you know what makes me feel awesome? Having someone reach out to me and ask me to work on
...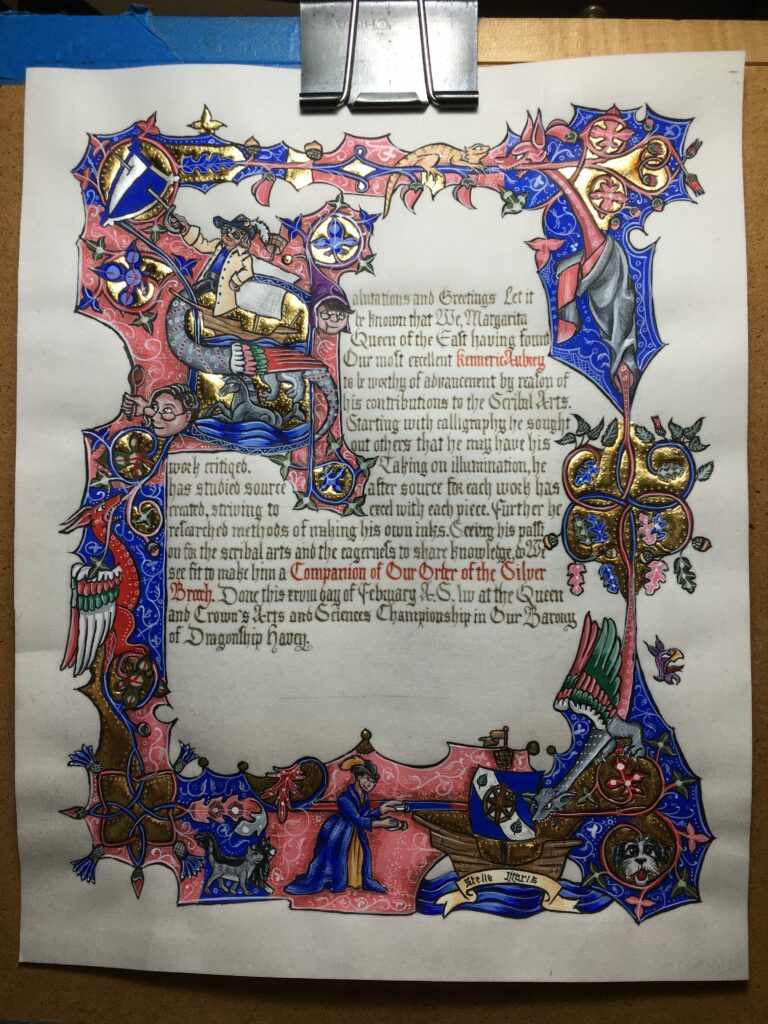 And this is how you end up with multiple assignments, knowing people. A Facebook group chat was formed and I
...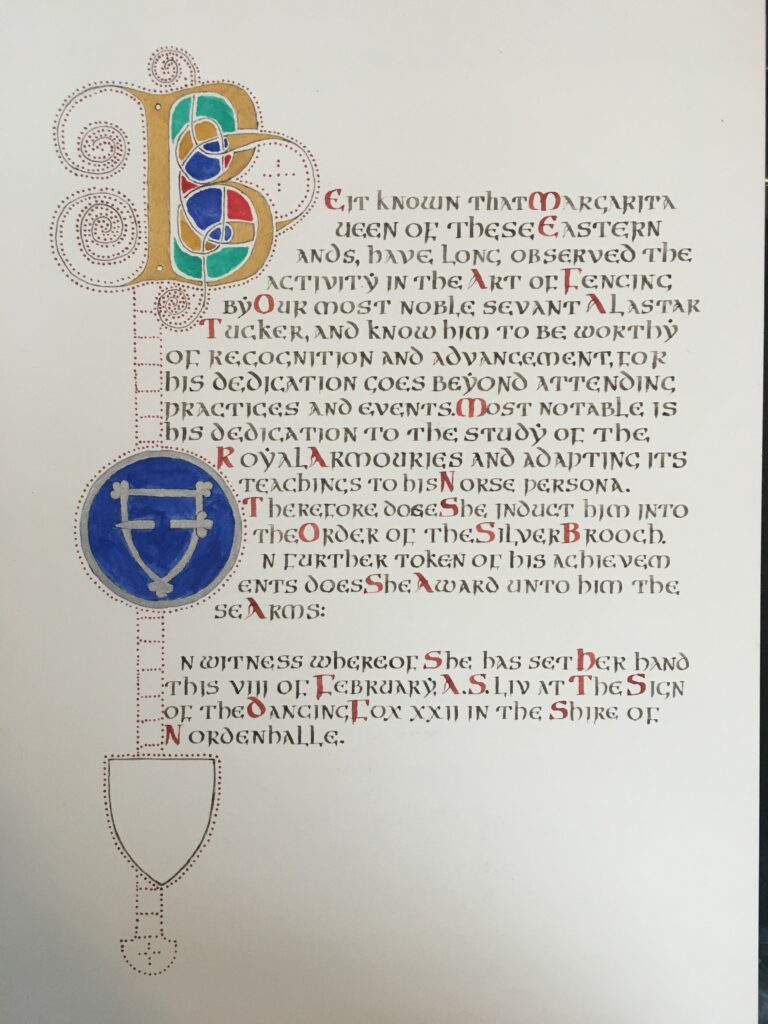 I"ll admit, I was a little giddy when the Signet reached out to me about this assignment. I already had
...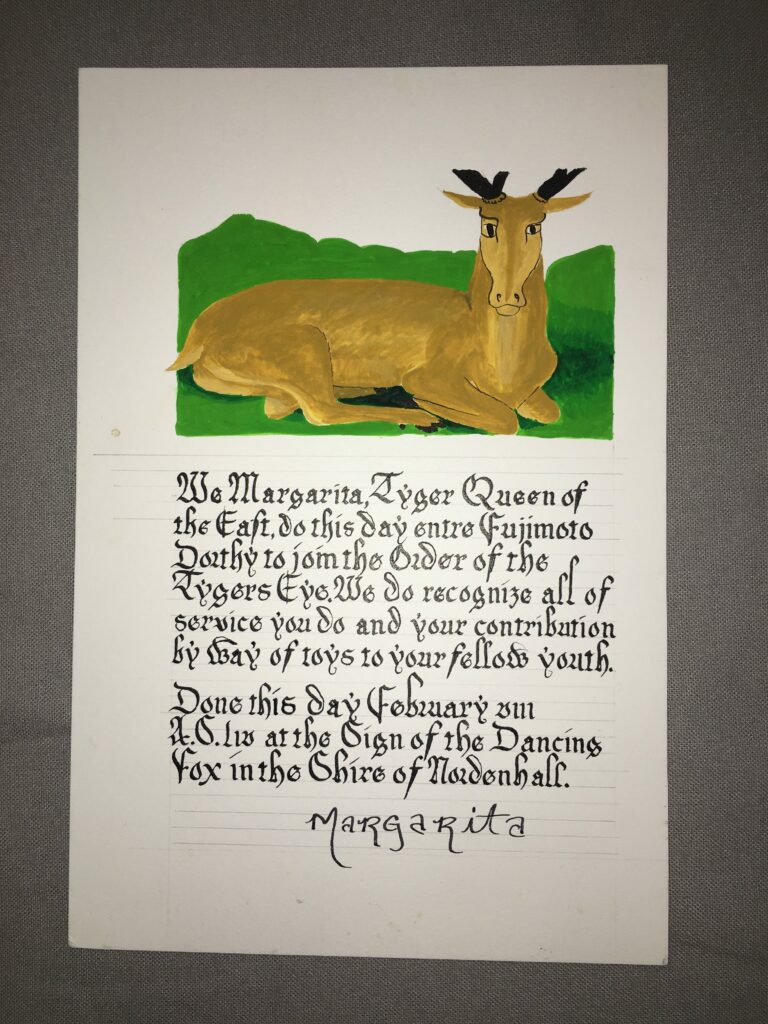 And there I was, sitting in the Sanctuary, practicing some calligraphy when I hear "Faolán! Drop what you"re doing and
...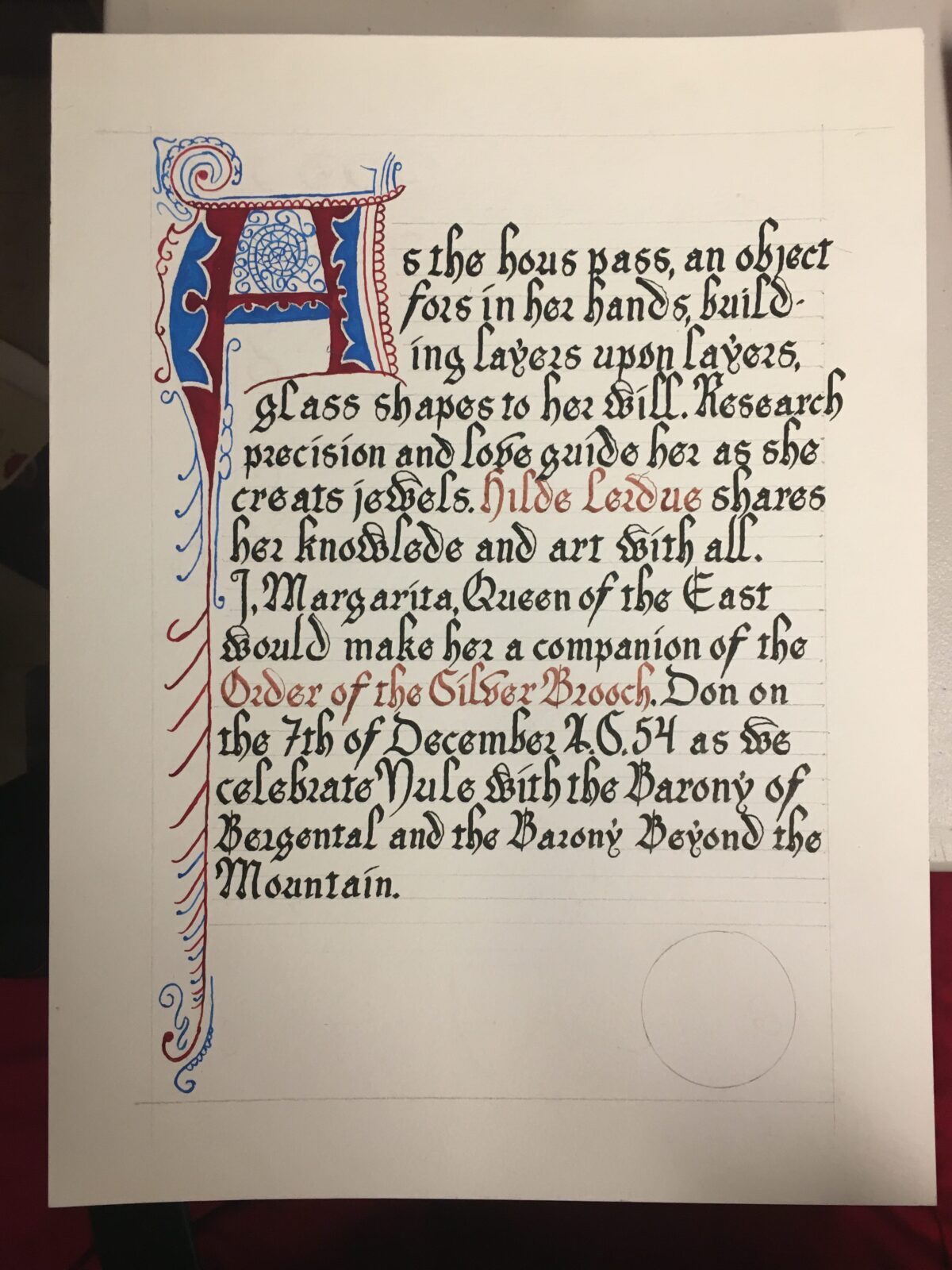 This was a fun one. Originally we had not planned to go to the Barony Beyond the Mountain / Bergental
...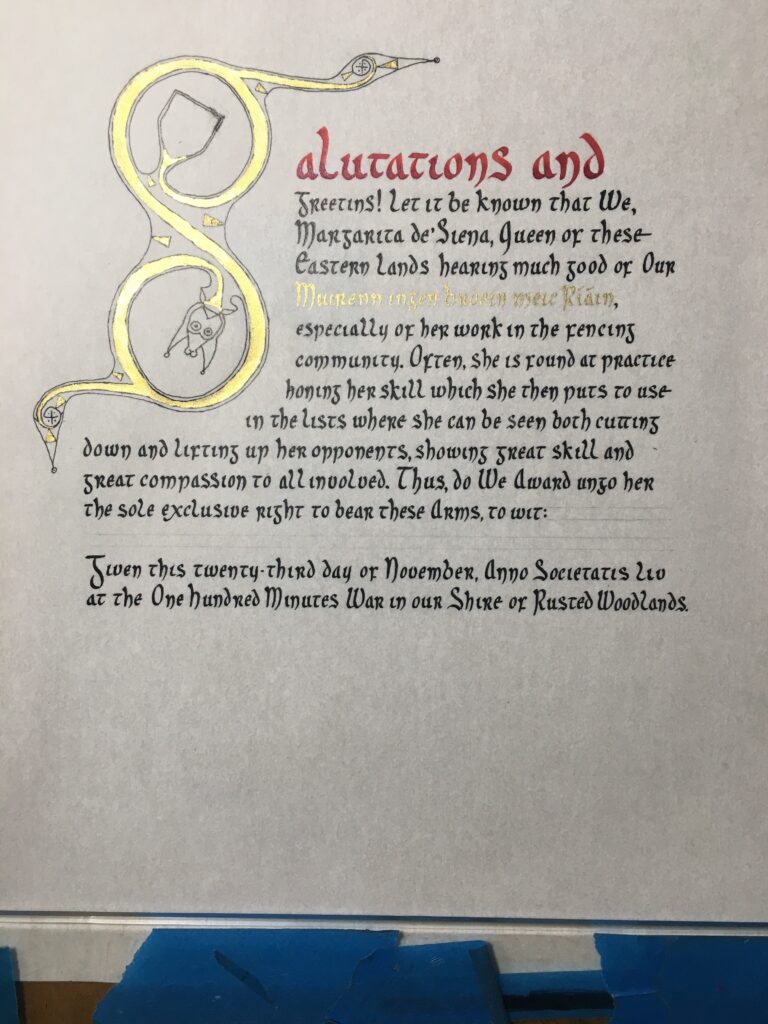 This scroll was a trial. It just didn"t" want to be. The first attempt was going really well. The paper
...