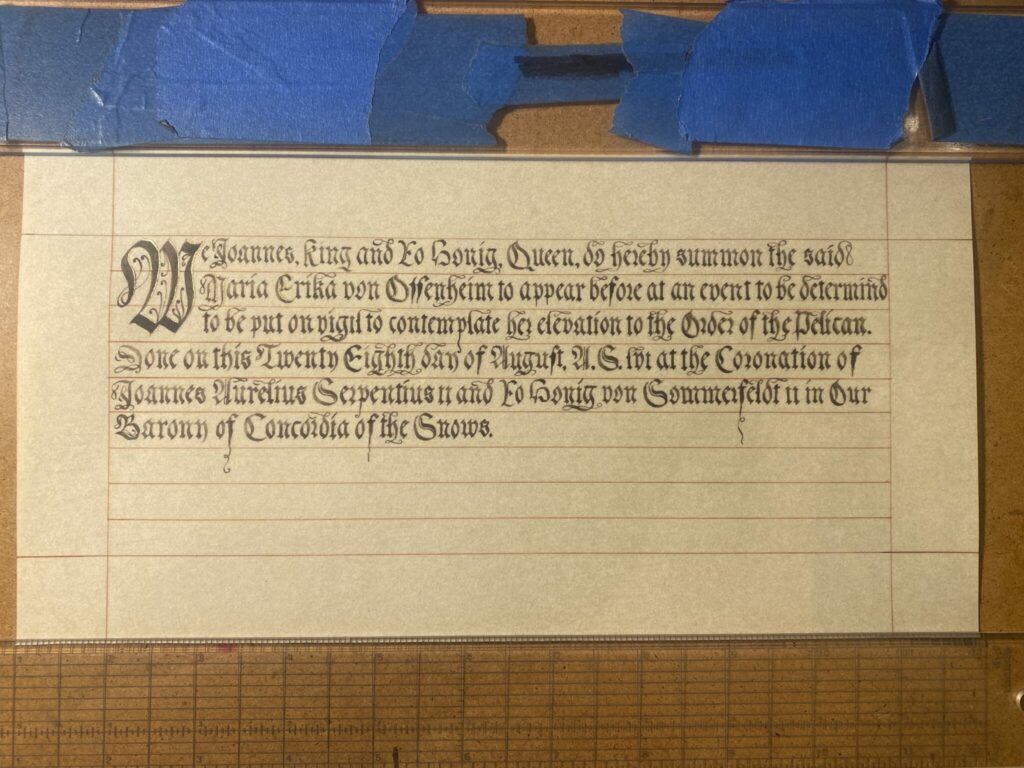 This was an adventure to work on. For those not in the know, Maria is my wife. She knew I was working on something but wasn't sure what. She suspected something was up. It's rare that I work on a scroll and not say anything about it, and I wasn't saying anything.
The turnaround on this was really quick. Fortunately, writs are kept short. This took me two evenings to complete. One for the words, the second for the lines and details. I could have done it in one night, but I was getting tired and shaky. Best to split it up.
Words:
We, Ioannes, King and Ro Honig, Queen, do hereby summon the said Maria Erika von Ossenheim to appear before us at an event to be determined to be put on vigil to contemplate her elevation to the Order of the Pelican. Done on this 28th day of August, Anno Societatus LVI at the Coronation of Ioannes Aurelius Serpentius II and Ro Honig von Sommerfeldt II in the Barony of Concordia of the Snows.
Materials:
Natural color Perg
Homemade black walnut ink (with sparkles)
Windsor & Newton gold ink
Dragons Blood ink